Friendship Hall, East New Market
Introduction
The oldest remaining home in East New Market, Friendship Hall is a historic home in East New Market that is known for it's Georgian style of architecture. The home was built for the Sullivane family, descendants of British Major James Sullivane, in the late 1780s. The home replaced a previous structure that was built around fifty years prior and was expanded significantly in the years that followed. The home is listed on the National Register of Historic Places and local residents are working to preserve the property for future generations.
Images
Historic marker outside the home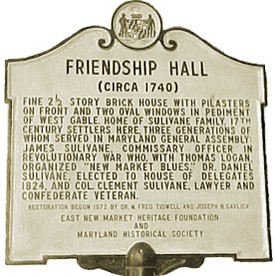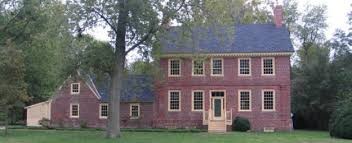 Inside Friendship Hall, 1936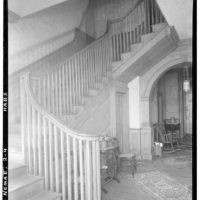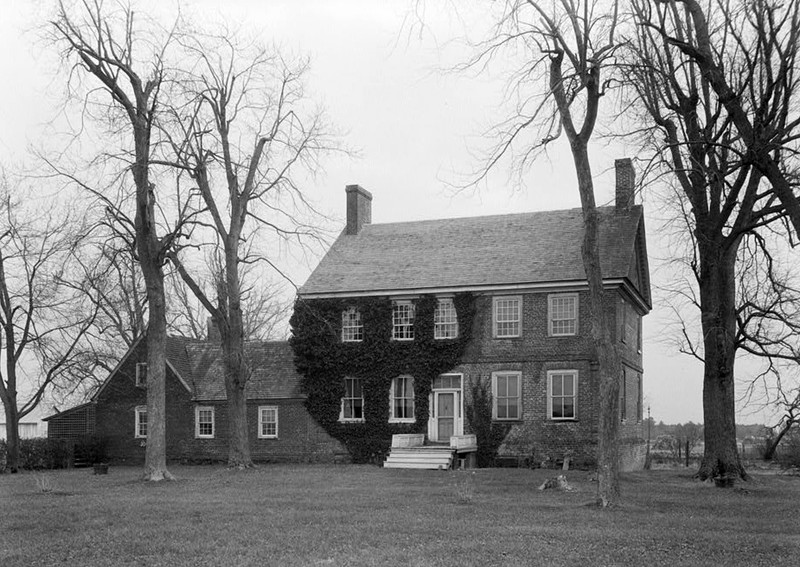 Friendship Hall, present day. In the middle is the mayor of the town, Caroline S. Cline, with plans to reinvent Friendship Hall and to have more focus on the historical side of East New Market.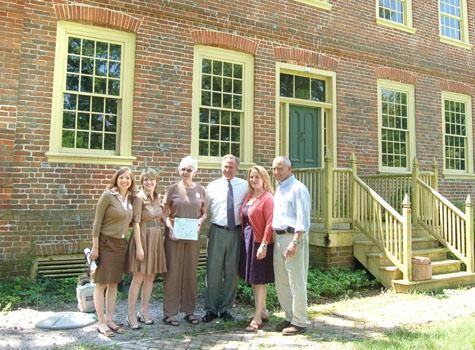 The Sulivane family is laid to rest on the property of Friendship Hall.
Friendship Hall, kitchen wing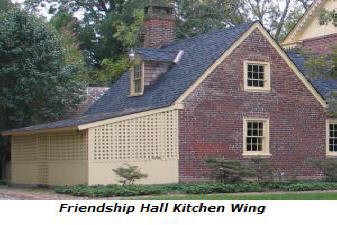 Backstory and Context
The earliest records for the land around Friendship Hall date back to 1683 when it was acquired by Thomas Smithson. The current home was built shortly after a fire destroyed the second home that was built at this location in 1782. The home was expanded throughout the years and now has three stories with a large garden behind the home, a small barn, and wide open fields on either side of it.
Daniel Sullivane, an officer who served under Britain's King James II, acquired the property in the early 18th century through marriage. Sullivane's home was believed to have burned down in 1782, but was quickly rebuilt in 1785. The property changed hands several times over the next two centuries. In 1972, the home was acquired by Fred Tidwell and Joe Gavlick who worked to preserve the historic structure.
Sources
15 Railroad Avenue. http://www.collinsfactor.com. Accessed December 04, 2017. http://www.collinsfactor.com/property/15railroad.htm.


Additional Information