William Dudley Chipley Obelisk
Introduction
William Dudley Chipley was born on June 6th. 1840. William Chipley fought for the Confederacy during the civil war. During this time he was promoted to lieutenant colonel of the 9th Kentucky Infantry. After the civil war he moved on to become a railroad executive and the mayor of Pensacola, Florida. This monument was built by the people of Pensacola to honor William after he passed away.
Images
William Served as Mayor of Pensacola for one term
William created the Democratic Executive Committee in Muscogee County, Georgia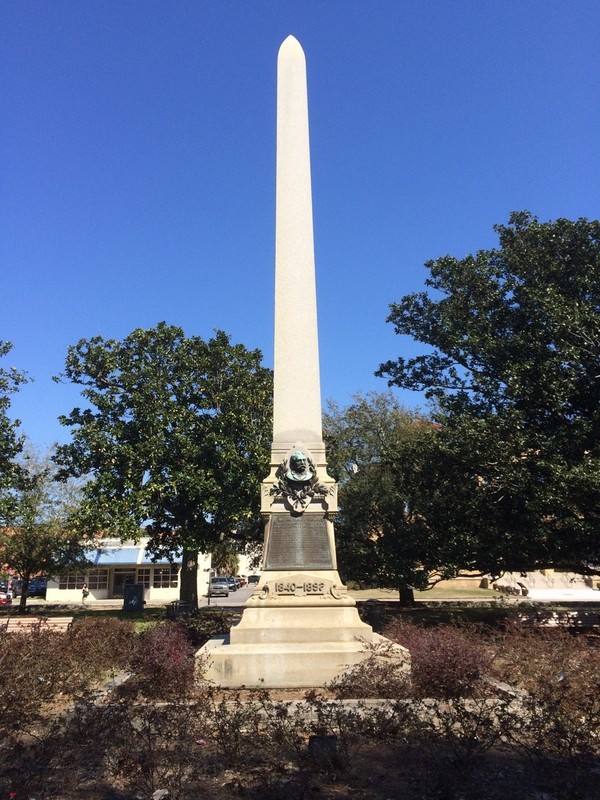 William fought to bring industrial growth to Pensacola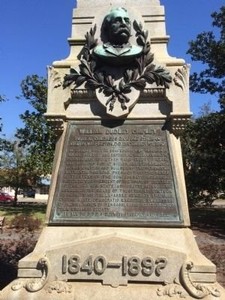 Backstory and Context
On June 6th, 1840 William Dudley Chipley was born in Columbus, Georgia. Four years after his birth his family moved back to Lexington, Kentucky. He went to school at the Kentucky Military Institute and went on to graduate from Transylvania University which his father was a professor at. His father was also the warden of Eastern Asylum for the Insane in Lexington.
Once William Chipley graduated he joined the 9th Kentucky Infantry. He had been wounded in two different battles which were the battles of Chickamauga and Shiloh. He made it to the rank of lieutenant colonel before being captured at the Battle of Peachtree Creek in Georgia. He was kept Johnson's Island in Ohio for the remainder of the Civil War. Once the war was over, he was brought to trial for the murders of Union soldiers which was called the Ashburn affair. The jury found him not guilty, and he was freed.
After the Ashburn affair, William got into the railroad industry. Once he moved to Pensacola, Florida he built it's first railroad which is now part of the Louisville and Nashville Railroad. He went on to build the Pensacola and Atlantic Railroad. William went on to become mayor of Pensacola for one term. He passed away on December 1st, 1897 while in Washington D.C.
Sources
William Dudley Chipley. eHistory. Accessed December 11, 2017. https://ehistory.osu.edu/biographies/william-dudley-chipley.
Turner, Gregg. A Short History of Florida Railroads. Arcadia Publishing, 2003.


Additional Information