Mobile Museum of Art
Introduction
The Mobile Museum of Art is located in Langan Park and is the largest art museum along the Gulf Coast from New Orleans to Tampa. The 95,000 square foot facility is the setting for a permanent collection of over 9,000 works of art spanning two thousand years of culture, as well as world renowned traveling exhibitions and regional art exhibits.
Images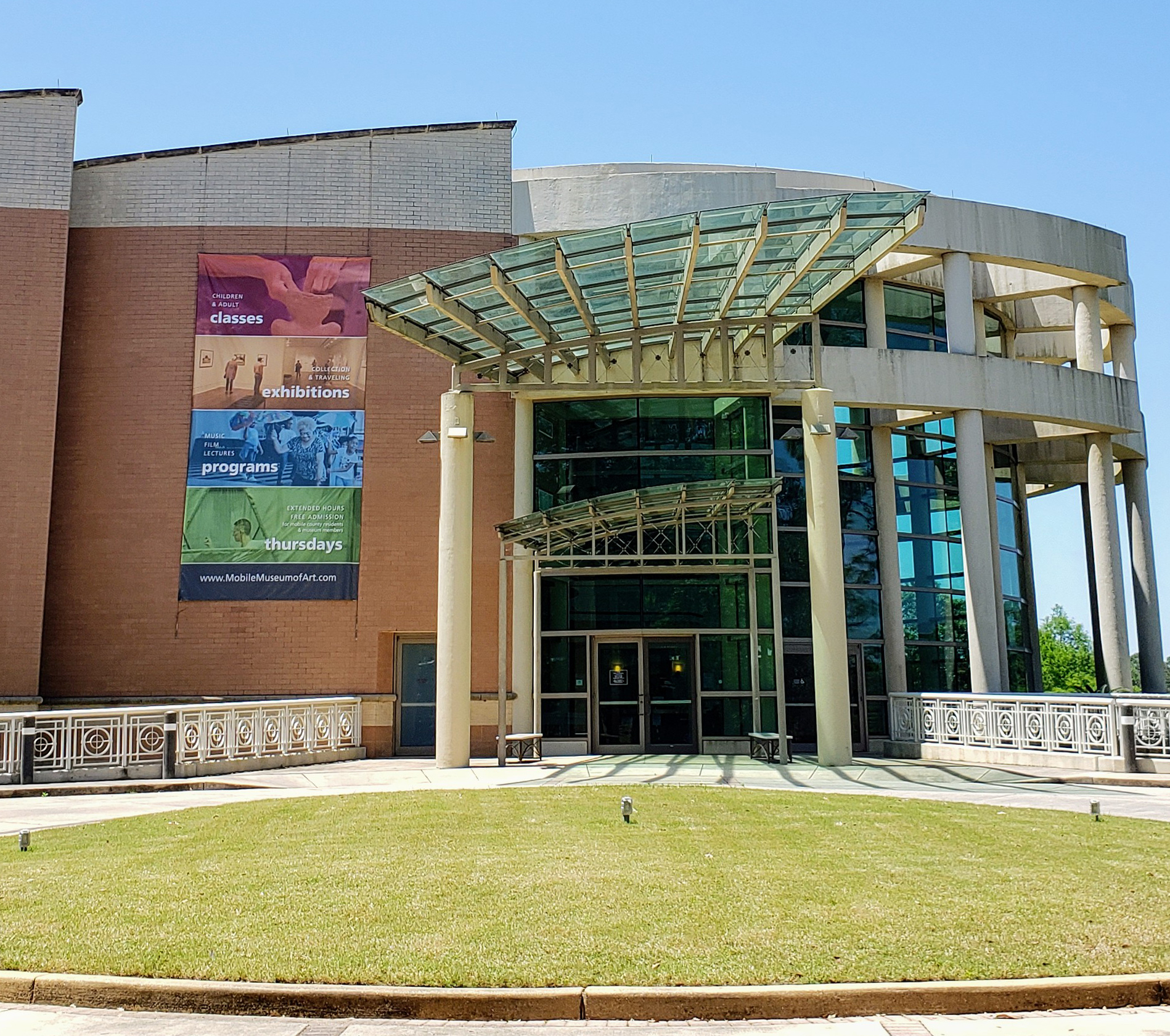 Backstory and Context
Mission
EDUCATE. ENGAGE. ENRICH: THROUGH THE ARTS
A Brief History of the Mobile Museum of Art
Since its founding in 1963 as a public/private entity then known as the "Mobile Art Gallery," the art museum has evolved into the only accredited art museum in south Alabama, with a collection of over 10,000 artworks comprised of painting, sculpture, decorative arts, works on paper, and crafts. Its original facility of 14,000 sq. feet, located in the city's largest green space of Langan Park, expanded with two major capital campaigns. The last, launched in the late 1990s, resulted in a $15 million dollar expansion to its current size of 95,000 sq. feet. In 2014, the art museum celebrated its 50th Anniversary, launching another capital campaign to renovate and reinstall its public spaces, and present its 50th anniversary exhibition and public arts festival, The Art and Design of Mardi Gras.
Today, the art museum continues to evolve in its service to the community, achieved through its programs, education, exhibitions and outreach. The museum's outreach activities include on-site classes, as well as a "Pop-Up Museum" installation in downtown Mobile, and exhibitions of its collection at Mobile's airport. The Art Museum maintains a schedule of rotating, special exhibitions as well as collection exhibitions, including work by regional artists as well as exhibitions featuring work by nationally and internationally recognized artists.
Additional Information