Pony Express National Museum
Introduction
The Pony Express was a mail relay system that started in St. Joseph, MO. and ended in Sacramento, CA. Riders would carry the mail on horseback, stopping at relay stations for meals and a change of horses. The Pony Express started in 1860 but was shut down after the completion of the transcontinental telegraph lines in 1861. The Pony Express Museum is in the original building where the riders would start their journey west. The building was added to the National Register of Historic Places in 1970. The museum, which was founded in the 1950s, features a number of exhibits that explore the history and legacy of the Pony Express.
Images
The museum is located inside the historic Pony Express stables building.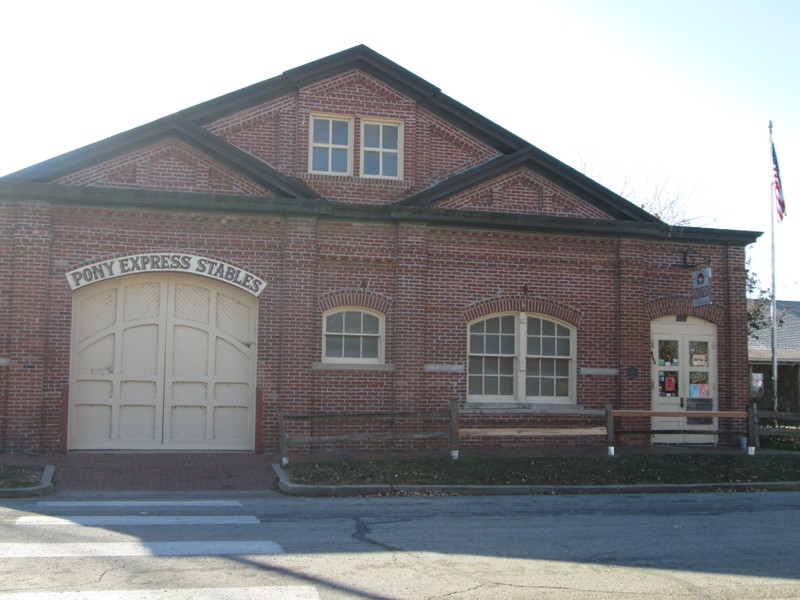 Backstory and Context
Before the construction of the transcontinental telegraph was completed in October 1861 (the transcontinental railroad was completed in May 1869), there was no such thing as a quick and easy way to get mail and news from one coast to another. Three men came up with an idea to use men on horseback to carry the mail in saddlebags to California in record time. This became known as the Pony Express. Riders rode in all weather and conditions and through dangerous territories, from St. Joseph, Missouri to Sacramento, California and back. It was an efficient system but only lasted for one year upon the completion of the transcontinental telegraph line.

The Pony Express is a key component for connecting the east and west United States in the late 1800s. The founders of the Pony Express chose to set up their enterprise in St. Joseph because more people left for the west near the Missouri River. It was also the site for a terminus of both the telegraph and railroad points. Across the plains and mountains from Missouri to California, there were numerous rest spots and relay stations where some men exchanged the mail and continued forward. If it weren't for the Pony Express men, the west would not have gotten their mail in a timely manner, and it wouldn't have inspired the mail system that is in place today.
Sources
"About." Pony Express Museum. Accessed November 23, 2017. http://ponyexpress.org/about.

Piggott, Charla A. "Pony Express Stables." National Park Service - National Register of Historic Places Nomination Form. April 3, 1970. https://dnr.mo.gov/shpo/nps-nr/70000322.pdf.
Additional Information