Grand Ole Opry
Introduction
The Grand Ole Opry is located in Nashville, Tennessee and was founded in 1925 by George Hay as a weekly radio show featuring country music, bluegrass, folk and gospel music along with comedy skits. It is considered to be country music's most famous stage and is known as the home of country music. The Grand Ole Opry House was added to the National Register of Historic Places in 2015.
Images
The Grand Ole Opry House was built in 1978.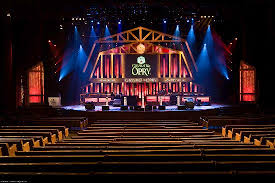 Outside view of the Grand Ole Opry House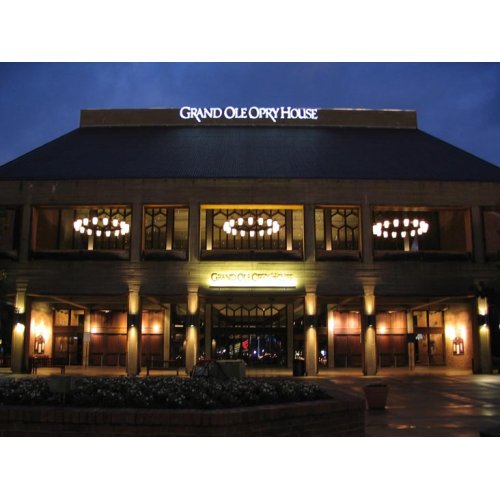 Backstory and Context
Over the past 90 years, the Grand Ole Opry has been a weekly country music radio show since 1925. It is actually the longest-running radio broadcast in American history. It showcases country musicians and legends every Saturday night. The show itself has been housed in six different locations, including the famous Ryman Auditorium.
George D. Hay created the show itself originally and created a similar show in Chicago called The Barn Show. It evolved over time to become the famous radio program that it is today. This music show is the sole reason Nashville is called "The Music City." The radio program started a trend in American music that developed into country music. The music started off as fiddlers and harmonica players transformed into bluegrass, comedy acts, crooners, rock and roll, and modern day country music. By just looking at the timeline of performers from the Grand Ole Opry you can literally trace the history of country music styles and influences. The most notable performers on the radio show include Dolly Parton, Loretta Lynn, Patsy Cline, Minnie Pearl, Johnny Cash, and Garth Brooks.
Currently, the radio show is housed in the Grand Ole Opry House. It was the first building constructed specifically for the radio show. Due to the deterioration of the area around the Ryman Auditorium and the infrastructure of the building itself the radio show had to be moved. It was completed in 1974 and has been the home of the show since aside from a few shows a year that are still performed at the Ryman every year. It has been the home of the show for the past 40 years, even surviving a potentially devastating flood in 2010.
The Grand Ole Opry remains a legend across the state of Tennessee and the United States. It is Nashville's number one destination visited by hundreds of thousands of people every year. Today, being invited to perform at the Grand Ole Opry remains country music's highest honor.
Sources
"History of the Opry." Grand Ole Opry. Accessed April 7, 2015. https://www.opry.com/history.
Additional Information