Birmingham Black Radio Museum
Introduction
This local volunteer-operated organizations works to preserve and interpret the history of African American radio stations in Birmingham and the communities and artists that supported them. The effort to create the museum was born out of a project to commemorate the 50th anniversary of WJLD, a leading Black radio station, in 1992. The organization has ts headquarters in the historic Carver Theater and offers exhibits and programs that can be brought to schools and other organizations.
Images
Tall Paul with fans and Harley prize (1980)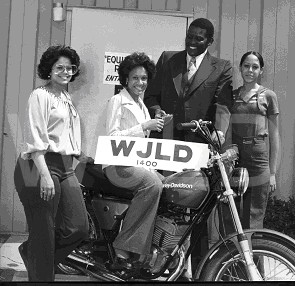 Tall Paul, 1963. Paul's voice was important in spreading the news about civil rights demonstrations in the city.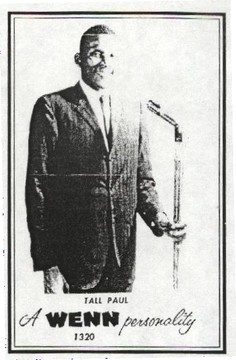 Backstory and Context
The museum began in 1992 when Bob Friedman began the Birmingham Black Radio Museum project and began recording the history of radio stations, performers, owners, and others. The museum includes exhibits and artifacts that chronicle the history of Birmingham's Black stations and musicians from the 1930s to the 1970s, including the role of radio in the local civil rights movement. For example, visitors can learn how old boxes from Birmingham's Black radio stations were discovered recently, complete with original interviews with civil rights leaders like
Reverend Fred Shuttlesworth and Black business leaders like A. G. Gaston.
Sources
Hank Black, "Birmingham Black Radio Museum maintains unique aspect of local heritage," March 30, 2016. (accessed 5/23/16) http://alabamanewscenter.com/2016/03/30/birmingham-Black-radio-museum-maintains-unique-aspect-local-heritage/
Additional Information