St. Ignatius Hospital
Introduction
Abandoned for years and in a pronounced state of decline, St. Ignatius Hospital was built in 1894 by the Catholic order the Sisters of Charity. It operated as a hospital for many years, and from 1964 to 2000, it functioned as an assisted living facility for people with developmental disabilities. More recently, the hospital has gained a reputation for being haunted, and ghost tours are a regular occurrence in the building.
Images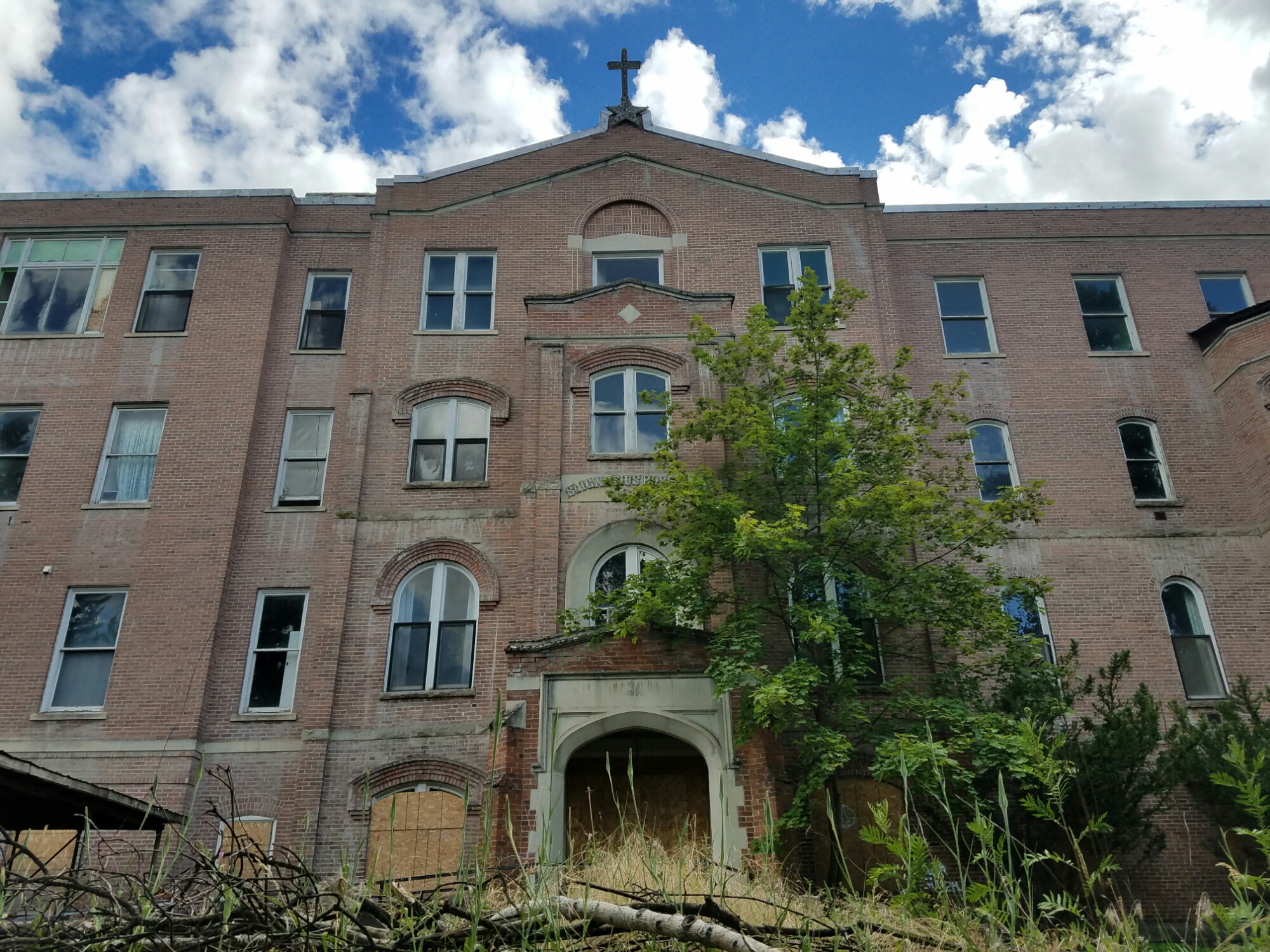 The hospital circa 1900 when it was operated by the Sisters of Providence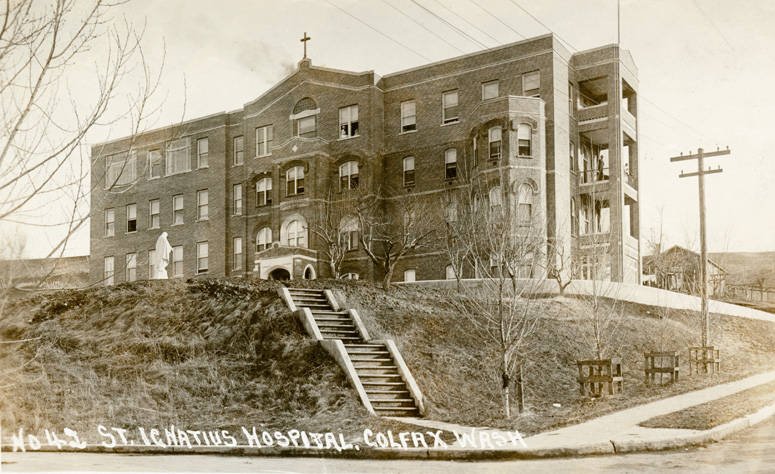 Backstory and Context
Like many hospitals in the West, St. Ignatius Hospital was the work of a religious order, in this case, the Roman Catholic Sisters of Charity. Palouse City and Pullman lobbied to get the hospital built in their town, but ultimately Colfax got the bid.

Construction of the hospital began in 1893 and until it was finished, the sisters treated patients in a wooden structure on the site. The hospital was completed in 1894 and additions were added in 1917 and 1928. A nursing school was added to the facility in 1911.

The hospital operated without government funding, relying instead on donations. It was difficult for the Sisters to maintain the building and keep up with needed repairs and updates. In 1964, the Sisters made the decision to close the hospital and build a new facility. From 1964 until 2000, the building operated as an assisted living facility. Since it closed in 2000, the building has been vacant.

It's probably inevitable that an imposing former hospital that is vacant and in decline would spawn urban legends and stories of ghosts. In the years since St. Ignatius closed, it has gained a reputation as a center of paranormal activity. Ghost tours of the building are offered regularly and paranormal researchers have made numerous overnight trips there. At present, it seems that St. Ignatius may enjoy a second act as a macabre sort of tourist attraction.

There is talk of preserving the building, though its future is uncertain. In 2015, St. Ignatius was added to the Most Endangered Properties List by the Washington Trust for Historic Preservation.
Sources
Schultz, R A. St. Ignatius Hospital. Spokane Historical. Accessed November 04, 2017. http://spokanehistorical.org/items/show/598.

Macz, Brandon. St. Ignatius Manor Hospital: A history abandoned. Moscow-Pullman Daily News. May 15, 2010. Accessed November 04, 2017. http://dnews.com/slice_of_life/history-repeated-st-ignatius-manor-hospital-a-history-abandoned/article_ec4b3a8d-b3fa-5f74-a728-4a770ebcdca3.html.


Additional Information