Mackay School of Mines Building
Introduction
The Mackay School of Mines was built in 1908, at a time when it was common to see mining programs at western colleges and universities. The building is named for John Mackay, who made his fortune in the Comstock Lode (the first lode of silver ore found in the country, located under Mt. Davidson in Virginia City, NV) and whose son made considerable contributions to the University of Nevada in his father's honor. The building, which was added to the National Register of Historic Places in 1982, also includes the W. M Keck Earth Science And Mineral Engineering Museum.
Images
Mackay School of Mines Building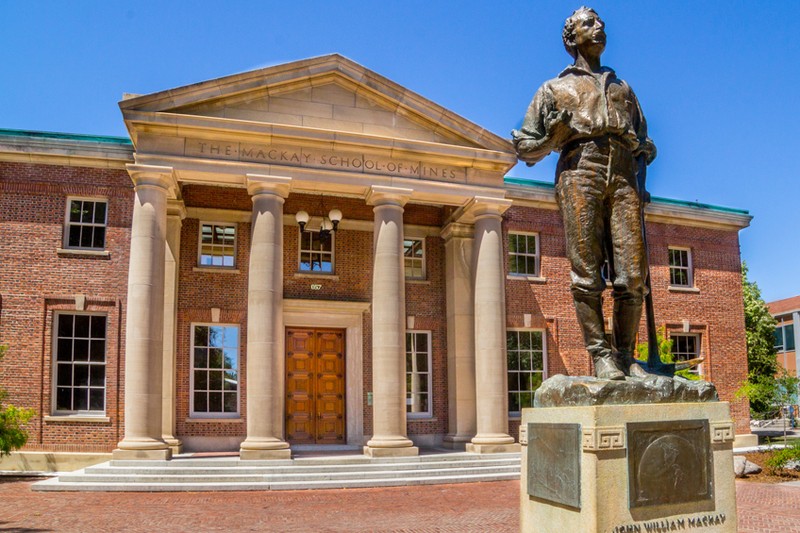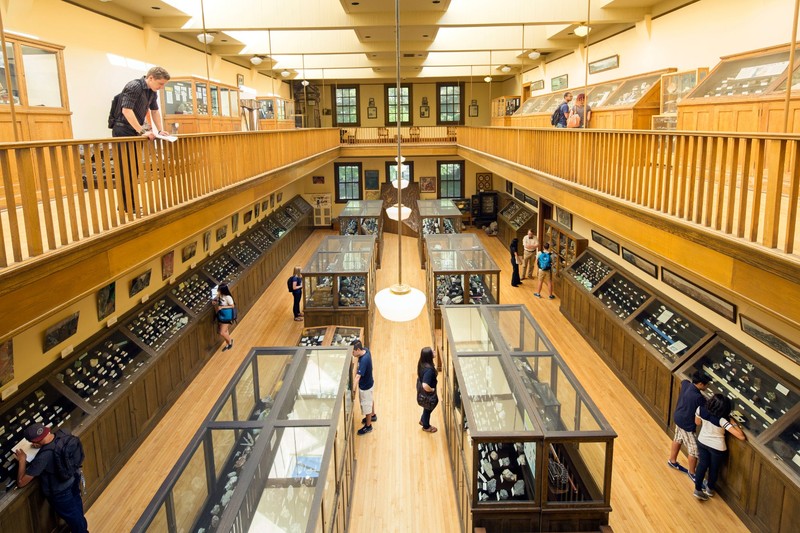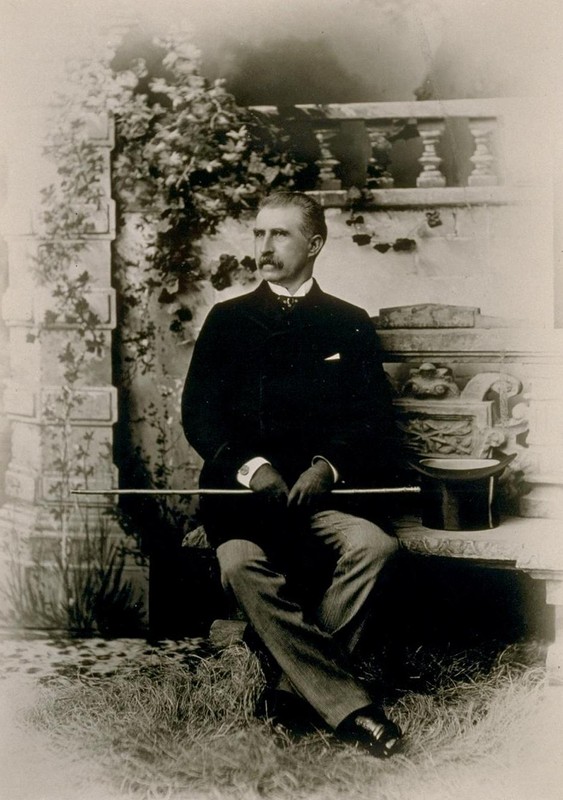 Backstory and Context
The Mackay School of Mines on the Reno campus of the University of Nevada was built in 1908. The building was named for John Mackay, a Comstock silver baron whose fortune was estimated to be $30 million at the time of his death in 1902. Mackay's widow, Marie Louise, and their son, Clarence, supported numerous philanthropic endeavors, and made a generous contribution to the university. The younger Mackay took a particular interest in the School of Mines and the statue of his father that graces the front of the building. 
The Mackay building was designed by W.S. Richardson, of the well-known New York firm McKim, Mead, and White. Stanford White, a partner in the firm, was involved in a renovation of the University of Virginia, and his work on the Mackay building was influenced by the classical elements of the Thomas Jefferson-designed university. The statue of John Mackay is the work of sculptor Gutzon Borglum, who would later become famous for his work on Mount Rushmore.
For roughly three decades after the Mackay building was constructed, it shaped the development of the campus. Many of the buildings on the campus which were constructed through the early 1940s were built in a similar style. 
As noted above, the building is home to the W.M. Keck Earth Science and Mineral Engineering Museum, the second-oldest museum in Nevada. This college museum is home to numerous minerals, rocks, and fossils, as well as the Mackay Silver Collection, the remarkable personal collection of the Mackay family, which was designed by Tiffany & Co. 
Sources
Fowler, Don D. et al. "Mackay School of Mines Building." National Park Service - National Register of Historic Places Nomination Form. April 1, 1982. https://npgallery.nps.gov/GetAsset/45fe3ad8-9c82-46d3-add5-966df9b17f93.
Three Historic Nevada Cities: Carson City, Reno, and Virginia City. National Park Service. Accessed October 30, 2017. https://www.nps.gov/nr/travel/nevada/mac.htm.
Image Sources
Wikimedia Commons: https://en.wikipedia.org/wiki/John_William_Mackay#/media/File:John_William_Mackay.jpg

Additional Information