Friedberg Hall and the Peabody Institute
Introduction
Founded in 1857 by financier George Peabody, a central figure in modern philanthropy, the Peabody Institute was America's first music conservatory and remains one of the leading music schools in the country. In 1977, Peabody became a division of the Johns Hopkins University. The building is located on historic Mount Vernon Place in north Baltimore's Mount Vernon neighborhood, and the structure is notable for its original Grecian-Italianate facade and the 1878 addition that contains the Peabody Library. Peabody's many student ensembles perform across the city, including in the Institute's Miriam A. Friedberg Concert Hall, which seats more than 600 concertgoers. At almost 150 years old, Friedberg Hall is one of America's oldest venues.
Images
Part of the Peabody Institute and one of three concert halls, Miriam A. Friedberg Concert Hall seats 625 and is one of oldest recital halls in America.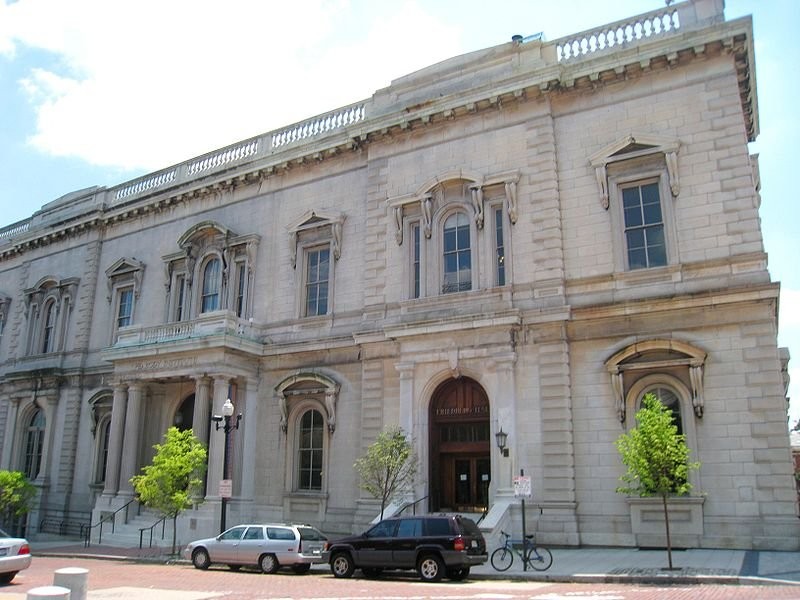 Entrance to the George Peabody Library.
The Peabody Institute in 1902.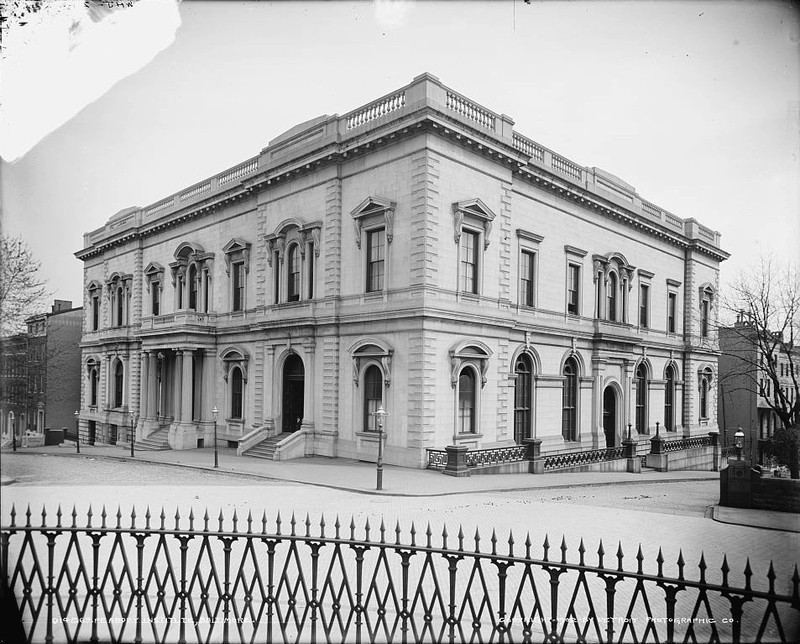 Backstory and Context
Following mid-nineteenth century dictates about the importance of comprehensive education to the "moral and intellectual culture" of America's urban centers, George Peabody followed a then-unique blueprint in creating his eponymous institute in Baltimore. The Conservatory would, according to its founder and original directors, encompass every aspect of a student's education. It originally comprised a non-circulating library, a music conservatory, a lecture series, an art gallery, and a series of prizes for student achievement, funded by money set aside by Peabody himself.

In its early years, the Institute's most popular events were its lecture series, which attracted luminaries like Ralph Waldo Emerson to Baltimore. By the late nineteenth century, the Peabody Library became the center of the institution; however, with the opening of the nearby Enoch Pratt Free Library, a circulating library, the Peabody Library lost some of its visibility. In the twentieth century, the Institute focused on its niche as a prestigious music conservatory, and that remains its primary focus today.

However, Peabody's original mission as a broadly-conceived educational institution can still be glimpsed today in its highly-visible architecture on Mount Vernon Place. The Peabody Library is a Baltimore landmark and retains its original collection; it also hosts many public events and private celebration like weddings. Finally, pieces from the original Peabody art gallery remain in various spots around campus.

Sources
The Peabody Institute of the City of Baltimore: The Founder's Letters and the Papers Relating to its Dedication and Its History, Up to the 1st January, 1868 (Baltimore, 1868).
Wikipedia s.v. "Peabody Insitute," last modified September 16, 2017, https://en.wikipedia.org/wiki/Peabody_Institute.
"Can the Concert Hall be Reimagined?" The Peabody Post, n.d., https://peabodyinstitute.wordpress.com/can-the-concert-hall-be-reimagined/.
"Our Concert Halls," The Peabody Institute, http://peabody.jhu.edu/explore-peabody/our-concert-halls/, accessed October 22, 2017.
"History," The George Peabody Library, http://peabodyevents.library.jhu.edu/history/, accessed October 22, 2017.
Additional Information