Russell Military Museum
Introduction
The Russell Military Museum has a large variety of military vehicles and memorabilia on exhibit. The museum includes exhibits related to 19th and 20th-century warfare with the highlight of the museum being its displays of military vehicles of all types. View these vehicles up close to gain a better understanding of the size and power of these machines. If you are adventurous, schedule to take a ride in one of their tanks.
Images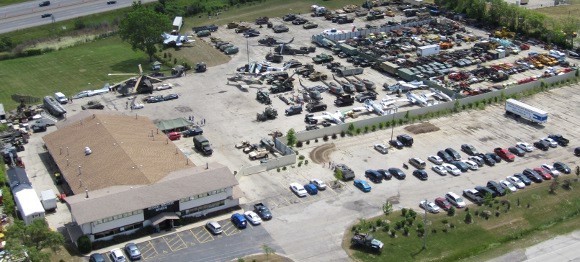 M-998 HMMWV Hummer that is displayed onsite at the museum.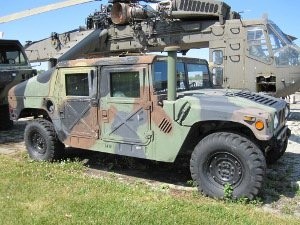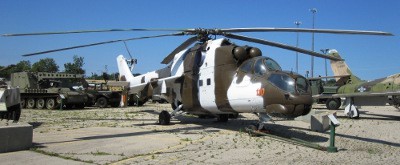 Track vehicle crushing cars at Russell Military Museum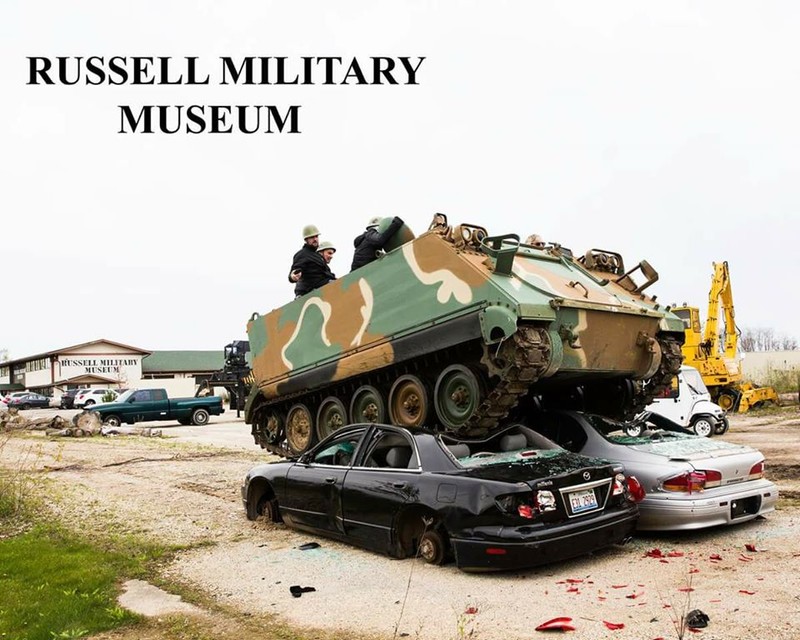 Ride in tank at Russell Military Museum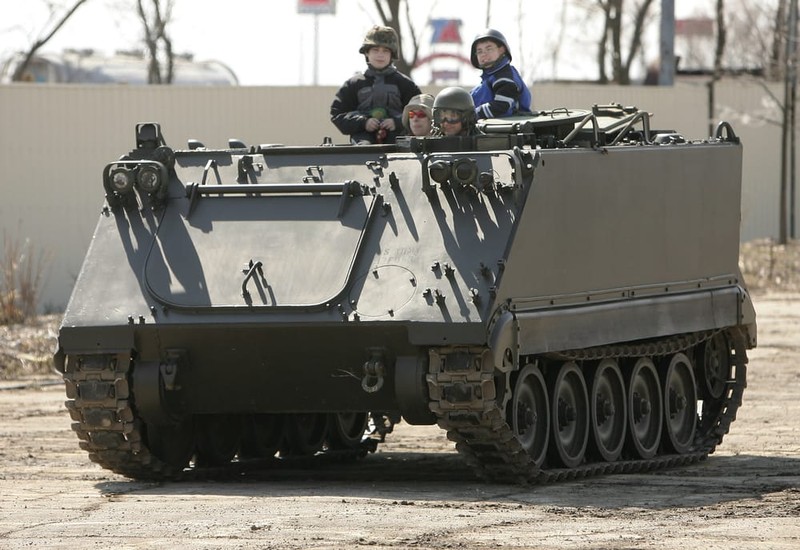 Interior view of exhibits at Russell Military Museum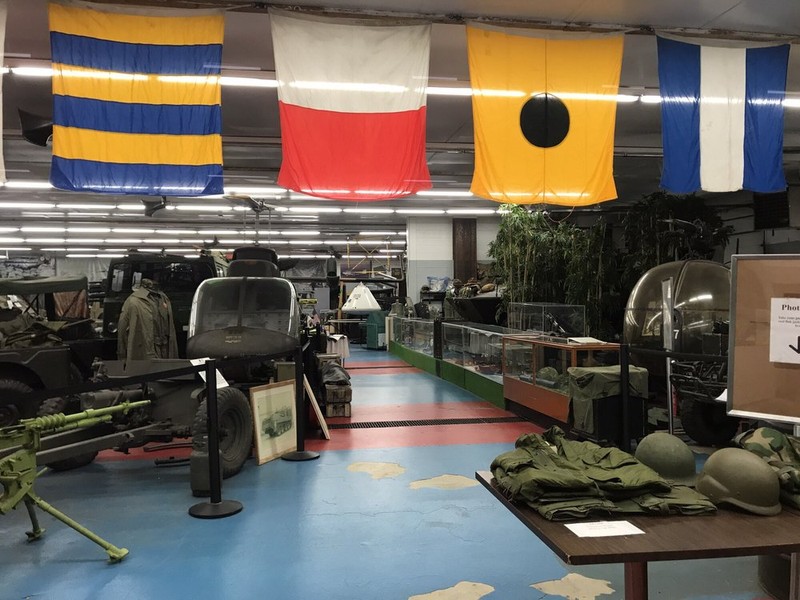 Backstory and Context
The Russell Military Museum offers civilians the opportunity to learn about the role the military played during major conflicts, including military vehicles and other artifacts. The museum exhibits over twenty-five tracked vehicles including varieties of Patton main battle tanks and thirty wheeled vehicles such as M-151 "Mutt" Jeep. On display, you also can view eleven fixed wing aircraft such as C-130 Hercules and thirteen helicopters including Alt-1 Cobra. The museum also has three watercraft on exhibit including WWII LCVP Higgins Boat. One of the leading attractions of the museum is the opportunity to ride in a tank.  
Inside the museum, visitors can see uniforms, small arms and a wide variety of war trophies captured by American troops including Nazi swords. Visitors also can see Civil War cannonballs and items related to military conflicts in the 20th and 21st centuries. Take a step back in time as you learn about our military history.
The collection on display has been 40 years in the making. The Russell Military Museum opened at its current location on October 17, 2007. Situated on ten acres, it is conveniently located between Chicago and Milwaukee with easy access from I-94/Hwy 41. 
Sources
"Russell Military Museum Exhibits." RMM Exhibits. Accessed May 1, 2019.
"Russell Military Museum". roadsideamerica.com. . Accessed July 12, 2019. https://www.roadsideamerica.com/story/11682.
Russell Military Museum. Accessed March 12th 2020. http://www.russellmilitarymuseum.com/.
Image Sources
https://www.facebook.com/RmilitaryM/photos/a.188520777843628/188520781176961/?type=3&theater

http://www.russellmilitarymuseum.com/exhibits.html

http://www.russellmilitarymuseum.com/exhibits.html

https://www.facebook.com/RmilitaryM/photos/a.188520777843628/1667564843272540/?type=3&theater

https://www.yelp.com/biz_photos/russell-military-museum-zion?select=3P6UwZpw8tIvLI81Lkfzbw

https://www.yelp.com/biz_photos/russell-military-museum-zion?select=EEvboPW7dZ9yy1Iewm_bjg

Additional Information