Miller Building, 110 East Fourth Street
Introduction
"Built in 1887 by W. P. Miller, this building held the Miller Grocery on the street-level storefront and the Ideal Restaurant in its basement when it opened. The original cornice work is beautifully intact as are the iron pillars" on the building's first floor. (1) Ideal was replaced by an apple packing company and the Miller Grocery gave way to I. F. Garner's harness and saddle shop then S.W. Knepper's Music shop in 1895. Eventually the storefront was returned to the grocery business for most of the first half of the 20th century including Osborne-Fox Grocery, McCormick Grocery, Atlantic and Pacific (A&P), Economy Food Market and others grocery owners. By the 1940s Firestone Store had opened in this space for a many years. Page Wagner moved his family's jewelry business (established in 1924) to this address in 1973 and operated until 1999. Today most of the building is a private residence. This property is within the National Register of Historic Places Carthage Courthouse Square Historic District (see link below).
Images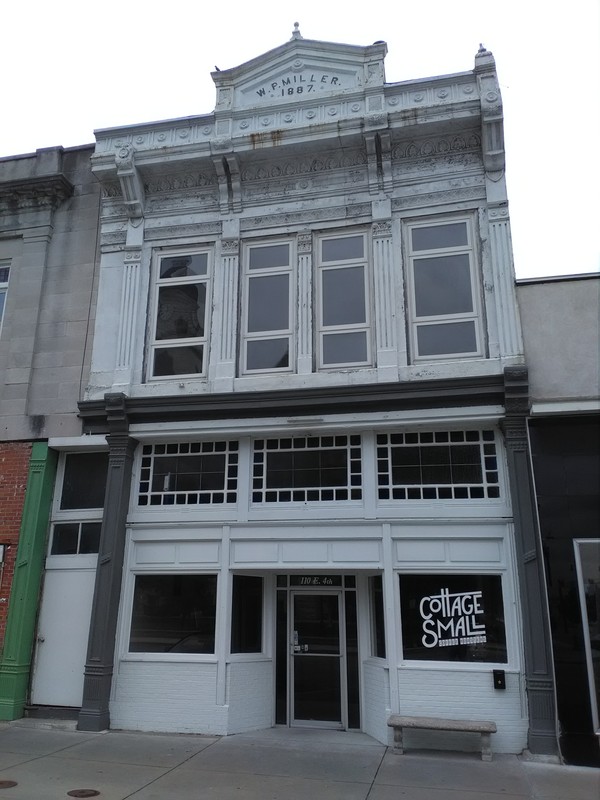 Details of second floor and cornice.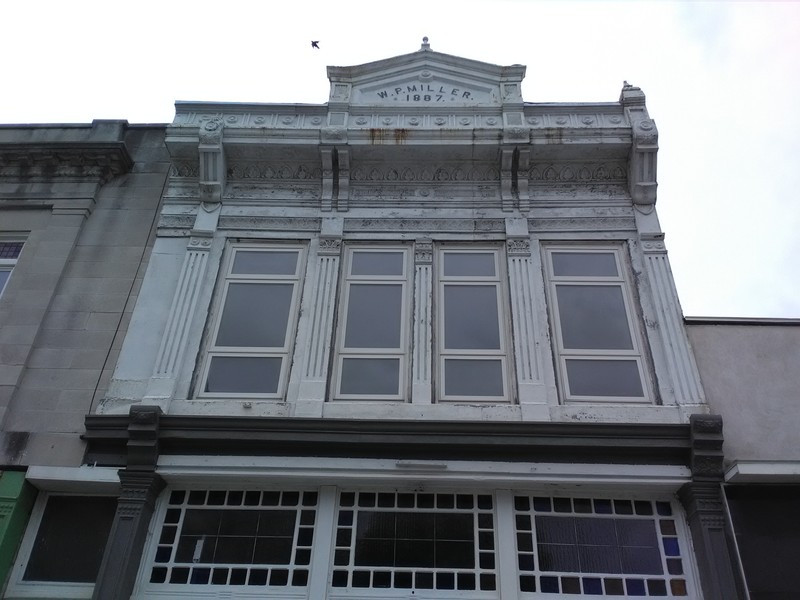 Advertising give-a-way from McCormick Grocery Company, circa 1910-15, as displayed in the 175th Anniversary of Carthage 2017 Exhibit at the Powers Museum.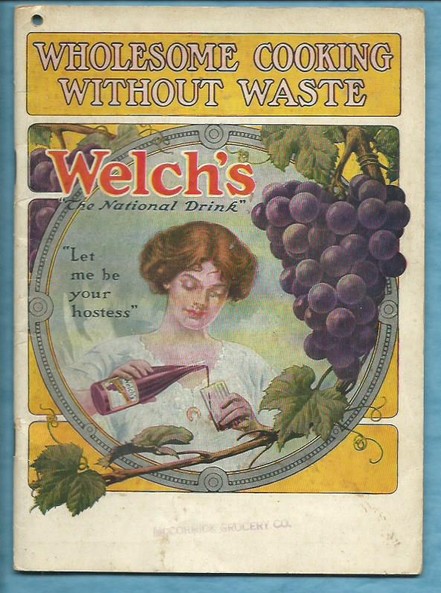 Recipies from booklet above using Welch's Grape Juice and other products.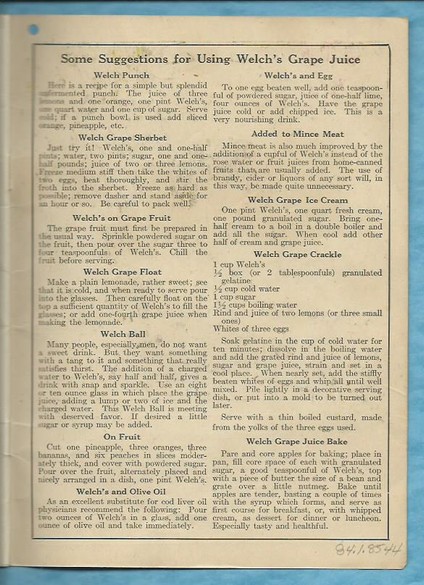 1918 Invoice from McCormick Grocery Company from Powers Museum Archives.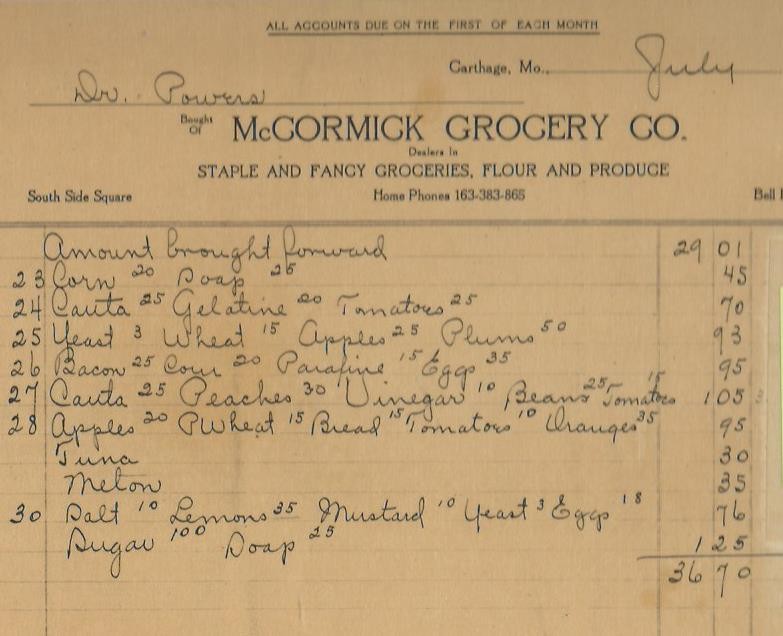 Milnes-Friend grocery occupies 110 East Fourth in this photograph, c.1915. Also visible in this image are the buildings at 100 and 106 East Fourth Street.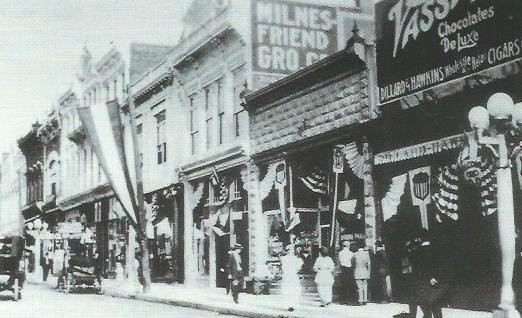 Digitization on CLIO is part of Powers Museum's "Digital Carthage" project in honor of Carthage's 175th Anniversary Celebration (March 28, 2017 through March 27, 2018).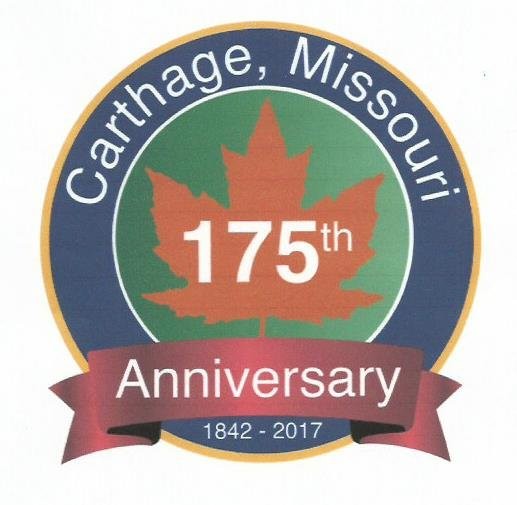 Funding for the Walking in the Wards tour was made possible by a grant from the Missouri Humanities Council and the National Endowment for the Humanities, Spring 2017.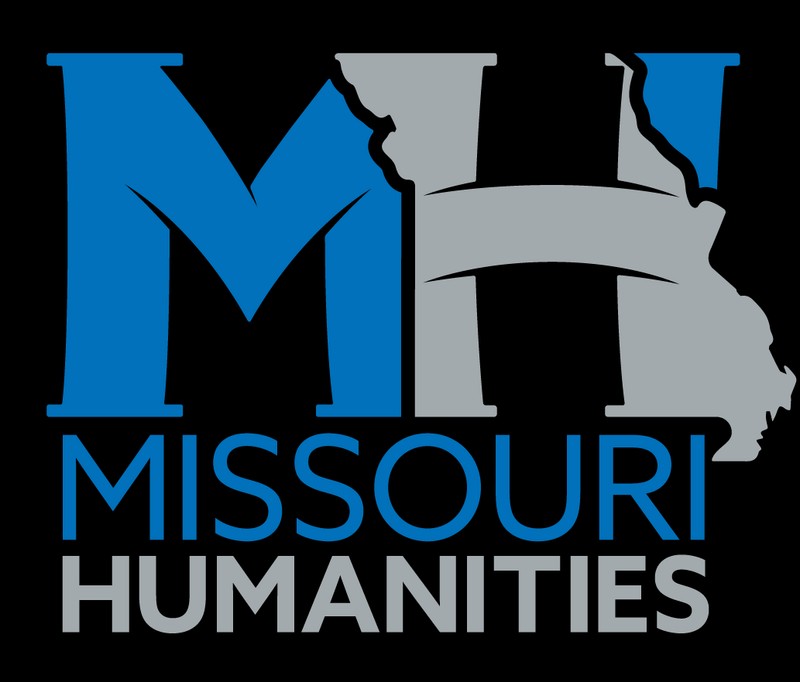 Sources
A Walking Tour of the Courthouse Square Historic District. Carthage MO: Main Street Carthage, Inc., 2001.

Vandergriff, Sue. Wagner Jewelry shows one of Carthage's 'Hidden Treasures'."Carthage Press, October 20, 1998.

Additional Information