Brooks House
Introduction
Resource No. 33, Eastern Shingle/Colonial Revival built around 1890 and occupied by Benjamin Brooks – owner and editor of The Tribune. This house is a private residence and is not open to the public.
Images
1518 Chorro St. San Luis Obispo, CA 93401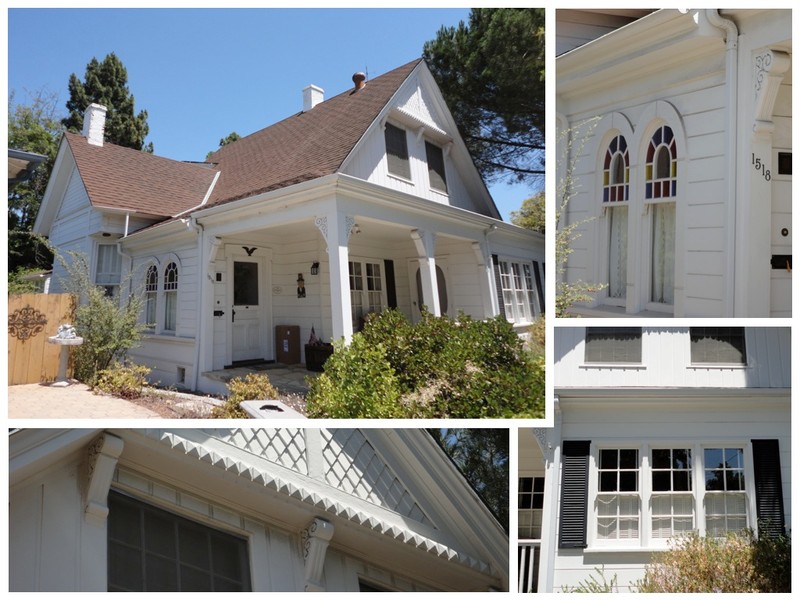 Backstory and Context
Born in New York City, October 25, 1842, Benjamin Brooks came to California in 1856, following his father who had opened a law practice in San Francisco.
Benjamin studied law in his father's office and was hired by John C. Fremont to assist with the Union Pacific Railroad business. He also served as a United States customs collector in San Francisco then worked for the Southern Pacific Railroad. He also planned San Francisco's cable railroad system. Without the financing to build it, Brooks sold the franchise to Andrew S. Hallidie, who eventually completed the system.
In 1885, he became business manager of the weekly San Luis Obispo Tribune. A year later, he succeeded Myron Angel as editor, where he remained for almost forty years.
Benjamin Brooks first appears in the city directory in 1901 as living at 1518 Chorro Street. According to his obituary he died in the same house at the age of 89 on October 10, 1931.
During that time, San Luis Obispo changed in many ways. The population multiplied seven times. The railroad arrived. The City evolved with paved streets, water and sewer systems, and other improvements. A technical school was established. Also the weekly newspaper became a daily.
Benjamin Brooks was a part of the community leadership that led this evolution.
The house was the setting for the 1990s movie My Blue Heaven, starring Steve Martin.
Sources
Janet Penn Franks, San Luis Obispo a History in Architecture (San Francisco: Arcadia Publishing, 2004). Pg: 75