Arlington House
Introduction
This historic federal style home in Natchez was built around 1818 and is one of the most endangered Mississippi landmarks despite becoming a National Historic Landmark in 1974. A recent fire has led to efforts by civic leaders and preservationists to save this property.
Images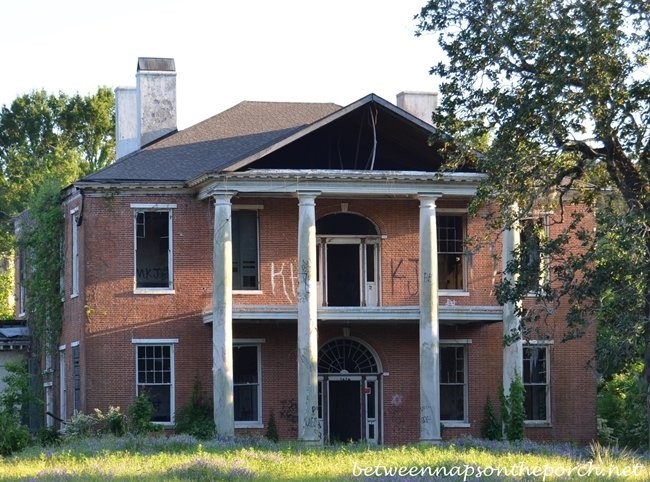 Backstory and Context
Believe to have been built in 1816, the Arlington house in Natchez sets the architectural stereotype for modern Natchez homes. This home was built for John Hampton White and his wife Jane Surget White. The architect for this house is currently unknown, but is considered to be the makings of the standard antebellum form of later houses constructed. This magnificent building has survived through the wretched battles of the civil war. With continuous efforts of renovations over the years, this house is able to continue to stand. Despite the efforts to keep this building alive, it has faced its challenges.

On September 7th, 2002 a devastating fire swept through the home. This fire was treacherous and destroyed the main roof and much of the second floor. There were efforts made to fix the roof immediately. This led people to believe the rest of the house would be refurbished quite soon, but the home sat in place for years slowly deteriorating. In 2009 the Arlington house was placed on Mississippi's 10 endangered historical places in efforts to bring attention to the building. The Mississippi Heritage Trust has provided multiple ways for people to extend funds for restoring this building, or creating opportunities to sell this property to an owner that can do things with it. This is a property that has deep historical roots to Mississippi, and modern Natchez homes.

Sources
Arlington House. National Register of Historic Places Nomination Form. . Accessed June 23, 2019. https://npgallery.nps.gov/NRHP/GetAsset/NRHP/73000999_text.


Additional Information