Ah Louis Store
Introduction
This historic building is still in use today as the Karson Butler Events at the Ah Louis Store, used as a general store and event design center. Built in 1885 by Chinese pioneer entrepreneur Ah Louis a laborer, a contractor of Chinese laborers, and mayor of SLO's Chinatown. He built the store with bricks, one of the few non-wood buildings in the City at the time; it was a general merchandise store, bank, counting house and post office. The building is on the National Register of Historic Places and is a California Historic Landmark.
Images
SLO City No. 132 at gis.slocity.org/HistoricMapTour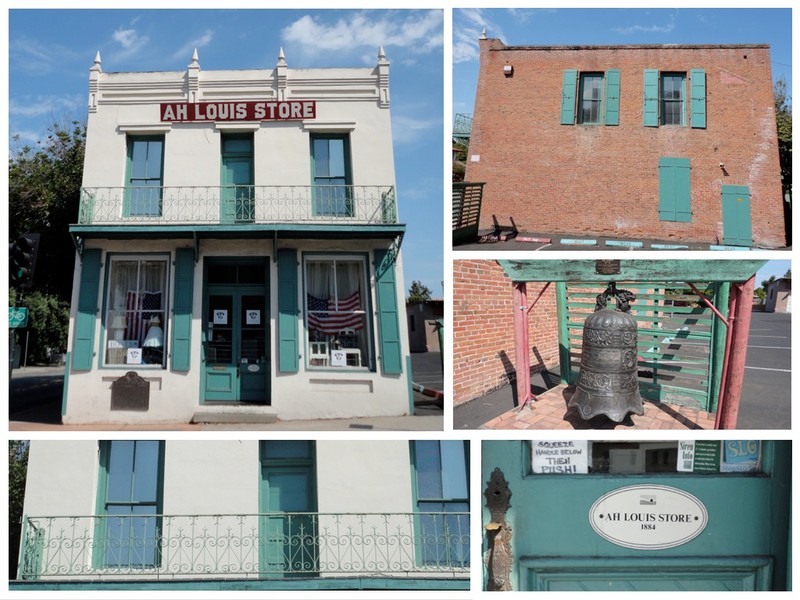 Ah Louis Store (photo circa 1900-1909)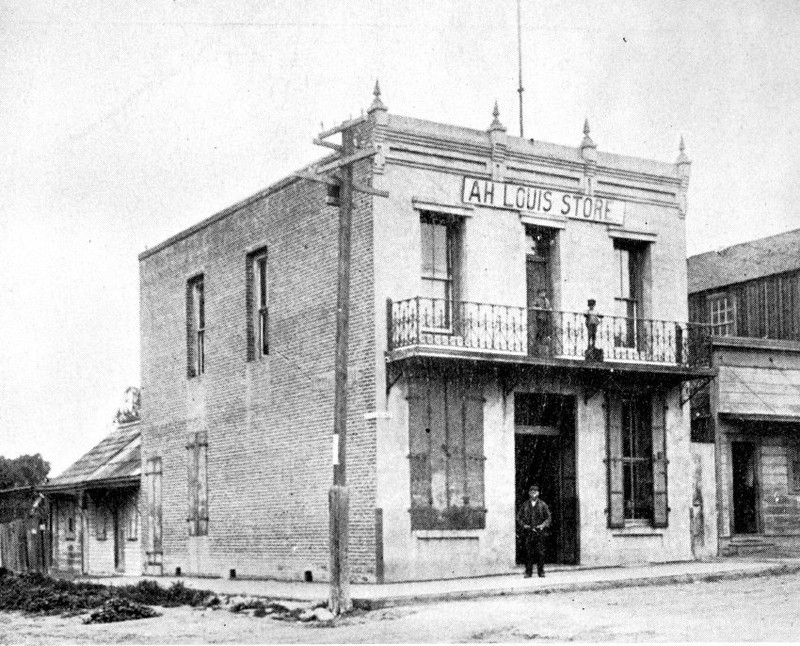 Ah Louis Store and its neighbors on Palm Street (1910)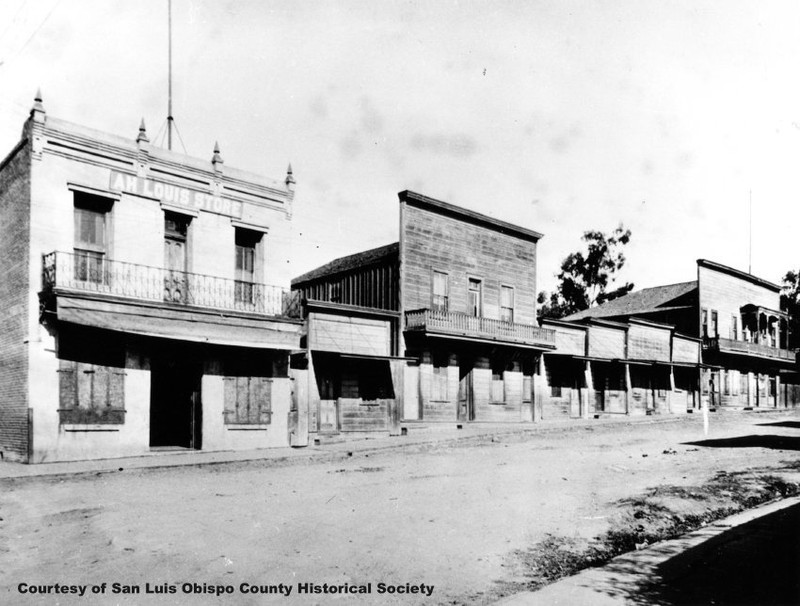 Backstory and Context
By 1870, there were 64,199 Chinese in the United States, 49,277 in California, and 59 in San Luis Obispo. Among them was Ah Louis. He had arrived in California in 1860. In 1870, he was working as a cook in San Luis Obispo's French Hotel. He later worked for John Harford in the construction of a new wharf and narrow gauge railroad in Avila. Soon Ah Luis was operating as a labor contractor, supplying Chinese crews to work on the railroads, county roads, mines, land reclamation and other projects.

The Ah Luis store was built as a labor agency and to supply the needs of the workforce carrying unique goods such as pickled rattlesnake for arthritis pain and powdered rhinoceros horn. As the Chinese community grew, it became a neighborhood store, bank, post office and eventually, the informal headquarters of Chinatown. Ah Louis had become a community leader.
Ah Louis died in 1936. In 1965, the store was designated State Historical Landmark No. 802. Founded in 1874, current building built 1884, using only bricks made from the Ah Louis Brickyard. This two-story building is classified, stylistically, as Italianate, and is identifiable by the upstairs balcony overlooking Palm Street. The Ah Louis store contains six upstairs rooms all used for sleeping quarters, and served the growing Chinese community as a general goods store a bank, and a post office. Ah Louis himself was a kind of figurehead for the community, and contributed to the growth of the Chinese community by contracting many Chinese laborers to work on the Cuesta Grade tunnels for the South Pacific Railroad. The building remains in the family, and now houses a vintage goods store. It is designated as a State Historical Landmark in part because the entire Chinatown area of old San Luis Obispo blossomed around Ah Louis.