Medway Plantation
Introduction
Medway Plantation was built in the province of Carolina, by Jan Van Arrsens in 1686. The plantation is the oldest masonry structure in South Carolina and has a long history of owners. One of the owners, Theodore Samuel Debuse, kept a steady production of rice, timber and bricks along the river bank. The Medway Plantation was recently sold by its owner for 11 million dollars after being on the market for eight years.
Images
Sideview of the Medway Plantation sorrounded by trees.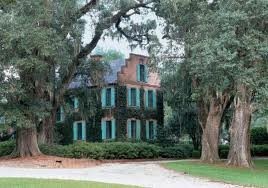 Frontview of the Medway Plantation showcasing its Dutch architecture.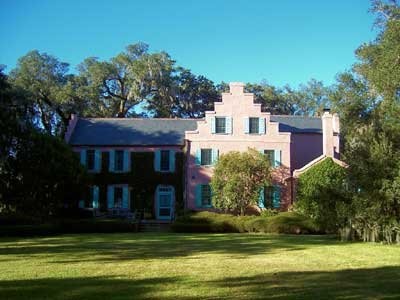 The Dutch Medway Plantation in 1940.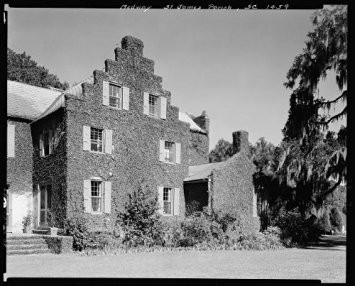 Backstory and Context
Medway Plantation was built in 1686 by Jan Van Arrsens, a settler from Holland. The name Medway comes from the back river on the property, which was formally called the "Meadway." The renovations were officially finished in 1929 after the house was completely rebuilt in 1704. During that year, there was a house fire which resulted in the house being gutted. The house has Dutch architecture with 10-foot-high ceilings and six bedrooms with five bathrooms. The property also includes four guest houses, three staff houses, a lakefront lodge, a riverside boat landing, formal gardens and a stable. Medway Plantation has around 7,000 acres of timberland and has an extensive list of past resourceful production from rice, timber, bricks and cotton.
Jan Van Arrsens died shortly after the completion of the house and was buried on the property. After his death, his wife Sabrina de Vignon remarried to Landgrave Thomas Smith in 1687. Thomas Smith was appointed governor of the Province of Carolina in 1694, but he shortly died a year later. The property had many owners in the 18th century and was eventually purchased by Theodore Samuel Marion.
Theodore Samuel Marion was a prominent figure in the American Revolution, and he passed the property on to his grandson, Theodore Samuel Dubose. Theodore Samuel Dubose ended up selling Medway Plantation to Peter Gaillard Stoney, who started the properties production of resources. Stoney produced bricks from the local clay along the riverbank which was called "Carolina Grey." The bricks were collected along the river bank and they were later used in construction of buildings in Charleston, South Carolina. Rice was another resource produced at Medway Plantation. Rice production came to a halt in 1865. After the production of rice ended, cotton production had begun.
Newlyweds Gertrude and Sidney Legendre discovered the neglected Medway Plantation in 1929 and purchased it for $100,000. Gertrude and Sidney Legendre were noted socialites who hunted big game in Africa. Gertrude has a historically famous past and was one of the first American female spies to be captured in World War II. Gertrude Legendre ended up escaping to Switzerland after being kept in captivity for six months. Bokara Legendre inherited the property from her mother Sidney Legendre. Bokara wanted to keep up the tradition of hunting on the property, so Medway Plantation was marketed towards animal hunters. Bokara Legendre sold the property for $11 million to Greek shipping tycoon, Gregory Callimanopulos, in 2012.
Sources
McLeod, Harriet. "Historic plantations hit the market in South Carolina." Reuters, Thomson Reuters, 4 Mar. 2012, www.reuters.com/article/us-usa-southcarolina-plantations/historic-plantations-hit-the-market-in-sout.... Accessed 1 Oct. 2017.

"Medway Plantation Goose Creek Berkeley County." Medway Plantation - Goose Creek, Berkeley County, South Carolina SC, south-carolina-plantations.com/berkeley/medway.html. Accessed 1 Oct. 2017.

"Medway Plantation." Houses with History, 21 Mar. 2012, houseswithhistory.wordpress.com/2012/03/20/medway-plantation/. Accessed 1 Oct. 2017.


Additional Information