National Museum of Civil War Medicine
Introduction
The National Museum of Civil War Medicine is the premier center for the preservation and research of the legacy of Civil War Medical innovation and humanitarianism. Historic Frederick, Maryland was chosen as the museum's location in 1993 and opened in 1996. The building the museum operates from was present during the Civil War. The National Museum of Civil War Medicine utilizes artifacts, storytelling and the historic lessons derived from that era to educate the public and define the impact on today's society.
Images
The National Museum of Civil War Medicine opened in 1996.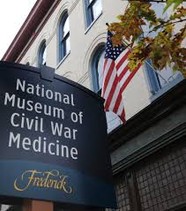 Medical artifacts displayed at the National Museum of Civil War Medicine provide visitors with an idea of the hardships medical personal faced during the war.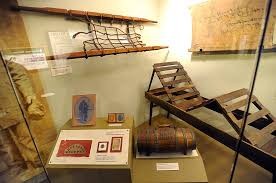 The museum operates out the Carty Building in Historic Frederick; the building was in existence during the Civil War.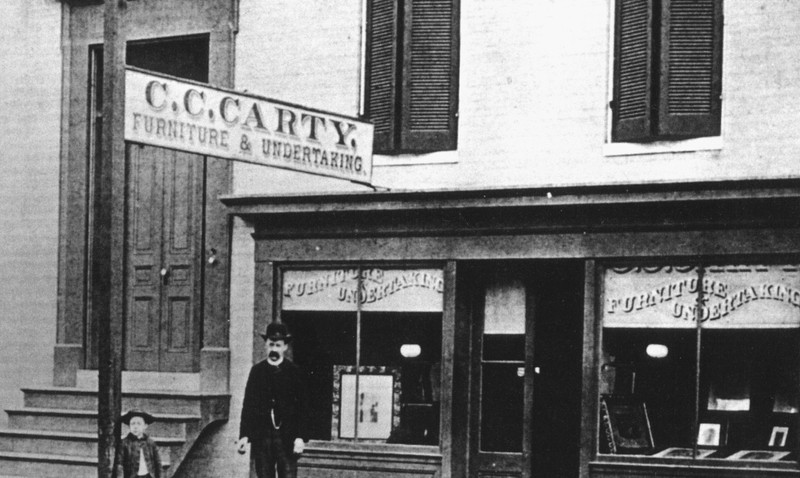 Backstory and Context
Historic Frederick was chosen as the National Museum of Civil War Medicine's site in 1993. It operates from the city's Carty Building which was present in the city during the Civil War as troops passed through the town. Throughout the war, wounded troops from local battlefields came to Frederick to be treated. Frederick was turned into a major hospital when churches, municipal buildings, and houses were made into temporary hospitals. Richard Burr, an embalmer during the war, worked from the Carty Building and would prepare bodies in the front window so people in the street could see.
At the National Museum of Civil War Medicine, visitors can find themselves in the unique center of Civil War history that guides them through 150 years of medical history as well as Civil War hospital life, camp life, African American life, along with many other aspects of American history during this era. Throughout the museum, visitors can find information on the challenges faced by Civil War doctors and surgeons and the results that led to today's modern military and medical system.The museum begins with displays and artifacts highlighting the general medicines in the 1800s then progressing into wartime medicine and civilian life. Visitors can also find the faces of people who were treated and their caregivers, along with their personal stories to create a face on the medicine of the time.
The museum opened in 1996 and has prospered since thanks to the Frederick community. It is a private non-profit museum; therefore, it is not given any regular financial support from the state or national government to continue to operate. Rather, the museum gathers money from certain occasions, the gift shop, grants, memberships, and charity. A personal experience can be gained at the museum, engaging visitors in the stories of soldiers, surgeons, nurses, and volunteers. Through this, an understanding of the medical advances of the time are gained. Family history can also be discovered whereas the museum has a research department willing to help visitors with questions about ancestors that were injured in the war.
Sources
http://www.civilwarmed.org/about-the-civil-war-medicine-museum/
"History." National Museum of Civil War Medicine. Accessed on March 29, 2018. http://www.civilwarmed.org/about/history/

Additional Information