Robert S. Vance Federal Building and United States Courthouse
Introduction
Built in 1921, this handsome building was designed by architect James A. Wetmore in the Classical style. Today it is the location of the U.S. Bankruptcy Court for the Southern District of Alabama. Previously, the building was called the U.S. Post Office and Federal Building & Courthouse. The building represents the transition from the more embellished Beaux Arts style to a more austere Classical style appearance. It was placed on the National Register of Historic Places in 1976 for this architectural significance.
Images
The Robert S. Vance Federal Building and United States Courthouse was built in 1921 and is significant for its architecture. Today it houses the U.S. Bankruptcy Court for the Southern District of Alabama.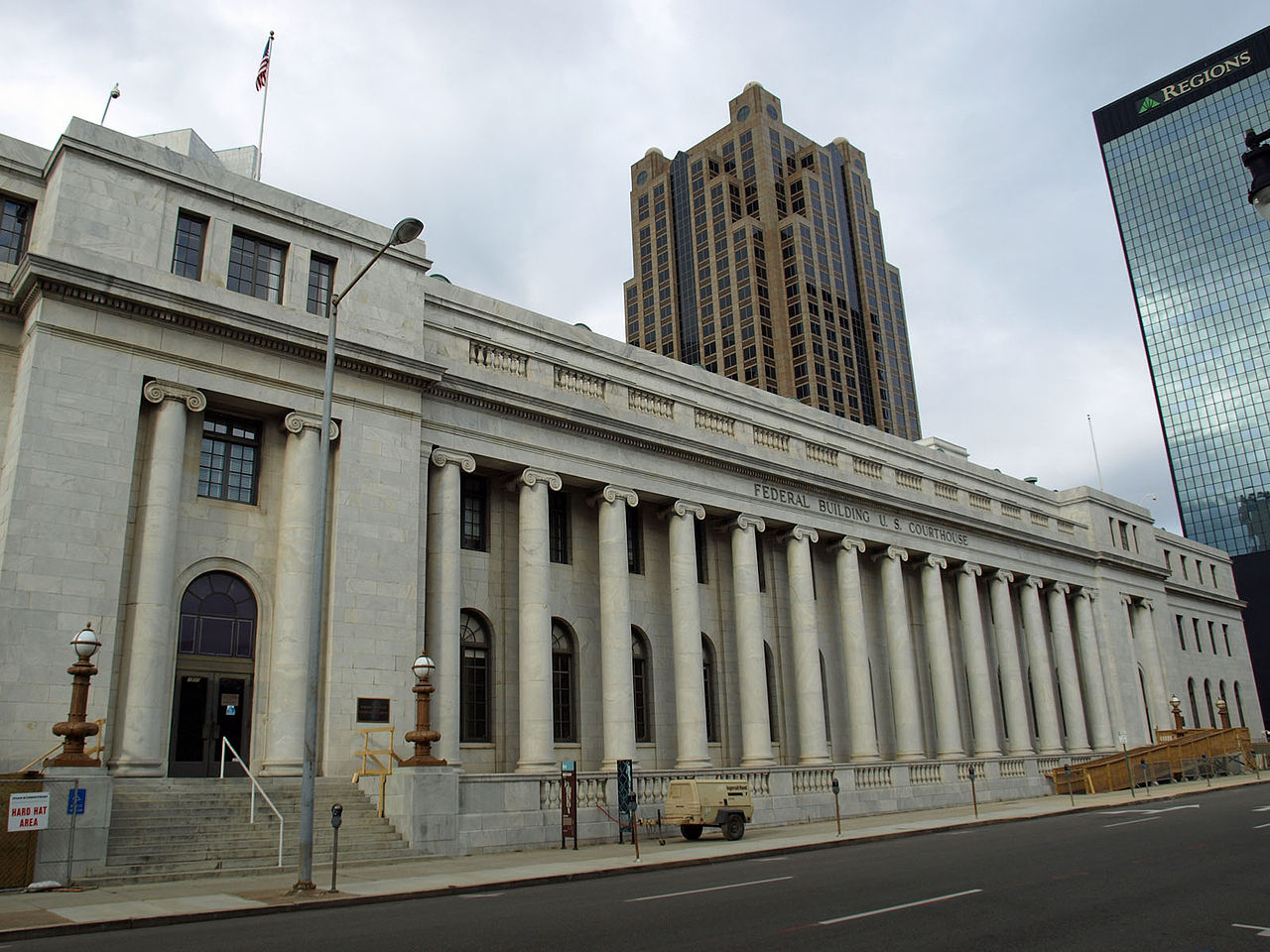 Backstory and Context
It took several years for the building to be constructed. The land was acquired in 1911 and plans finalized in 1916 but the outbreak of WWI stalled construction. It was finally completed in 1921. The man responsible for obtaining funding for the building, through appropriations, was U.S. Senator, and later Congressman, Oscar W. Underwood. In 1990, the building was renamed after Robert S. Vance, a federal judge who was assassinated in 1989.
Sources
General Services Administration. "U.S. Post Office." National Park Service - National Register of Historic Places Nomination Form.
June 3, 1976. https://npgallery.nps.gov/GetAsset/92dd41aa-66ae-425d-9cd8-1164237a7d11.

Photo: Chris Pruitt, via Wikimedia Commons
https://commons.wikimedia.org/wiki/Category:Robert_S._Vance_Federal_Building_and_U.S._Courthouse#/me...

Additional Information