Napoleon Bonaparte French
Introduction
Napoleon Bonaparte French (1811-1899) was born in 1811 to David French, the youngest son of settler and Revolutionary War soldier Matthew French and Sally Payne French, both of whom are buried up Wolf Creek from Narrows, Va., and Mary Dingess French, a daughter of pioneer Oakvale settlers Peter Dingess and Mary "Polly" Smith Dingess.
Images
The historical marker located in Princeton, WV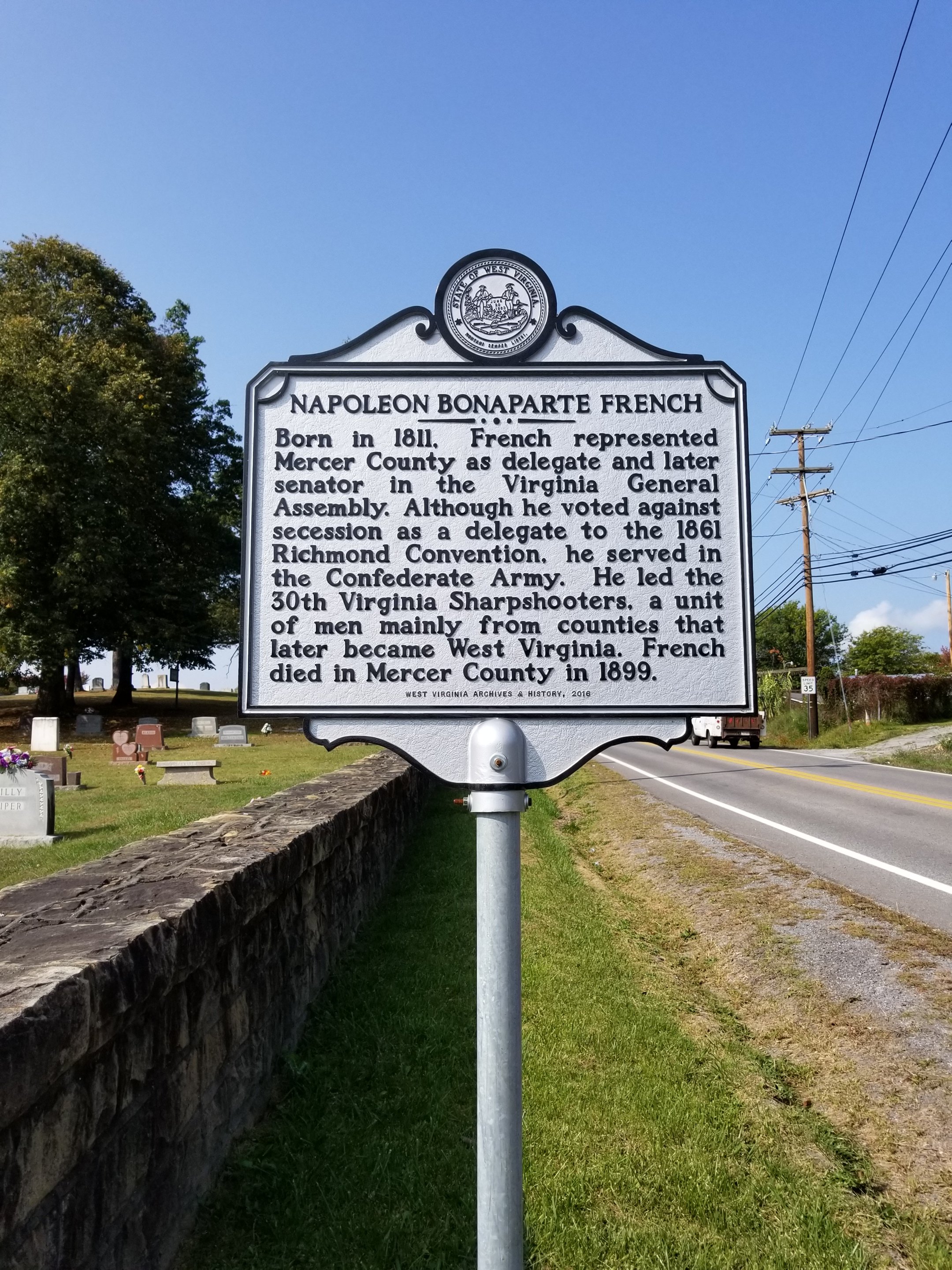 Napoleon Bonaparte French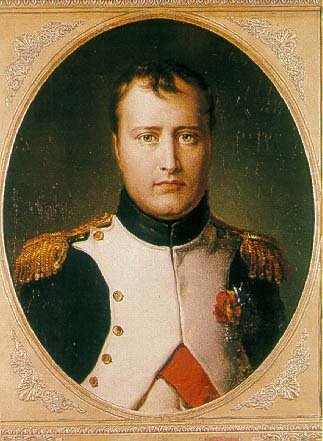 Napoleon Bonaparte French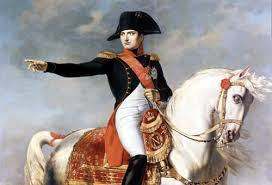 Backstory and Context
Napoleon B. French was the middle son. His older brother was William Henderson French, who promoted the area in London for settlement, and his younger brother was James Harvey French, who became the first President of what is now Concord University.
During a memorable election in 1860, Napoleon B. French, a Whig, defeated his brother, William H. French, a Democrat, for a seat in the General Assembly of Virginia. When the vote was taken in the Legislature of Virginia upon the ordinance of Secession, French cast the vote of Mercer County in favor of leaving the Union.
Before the Civil War, when President Lincoln called for 75,000 Union volunteers, Mercer County greatly sympathized with the Confederacy, and formed 11 full companies to the Confederate service, more than any county in Virginia.
Captain Napoleon French and his company of soldiers, along with Captain Stephen Adams and his Gauley Artillery, helped form the 30th Battalion, Virginia Sharpshooters. They served under General John B. Floyd from the beginning of the Civil War until they surrendered at the Battle of Fort Donelson in Tennessee.
Col. Napoleon B. French, and his wife, the former Jane Armstrong, had several children and spent their final years in post-Civil War Princeton. They, along with several children and in-laws, are buried in Oakwood Cemetery.
Sources
Mercer County Memories: The French Famil. 01/08/2014. http://www.ptonline.net/archives/mercer-county-memories-the-french-family/article_0d3cb022-3621-566e...

Napoleon Bonaparte French - West Virginia Historical Markers on Waymarking.com. http://www.waymarking.com/waymarks/WMWCMR_Napoleon_Bonaparte_French.


Napoléon Bonaparte (1769 - 1821). https://www.wikitree.com/wiki/Bonaparte-1.