McCrillis & Allen Building, 347 South Main Street
Introduction
Known as the McCrillis and Allen (or later as the Allen building when McCrillis was bought out), this 1880 building (1) still sports a very decorative metal cornice that was common on other buildings around the square but which do not survive today. The maker of the cornice is unknown although Carthage did have a foundry and at least one cornice works at the time of this building's construction. The building was best known as A H Goldstein's New York One Price Clothing House until the Goldstein family reorganized their business as the Jumbo Clothing Store and moved to the northside of the square. This property is within the Carthage Courthouse Square National Register District (see link below).
Images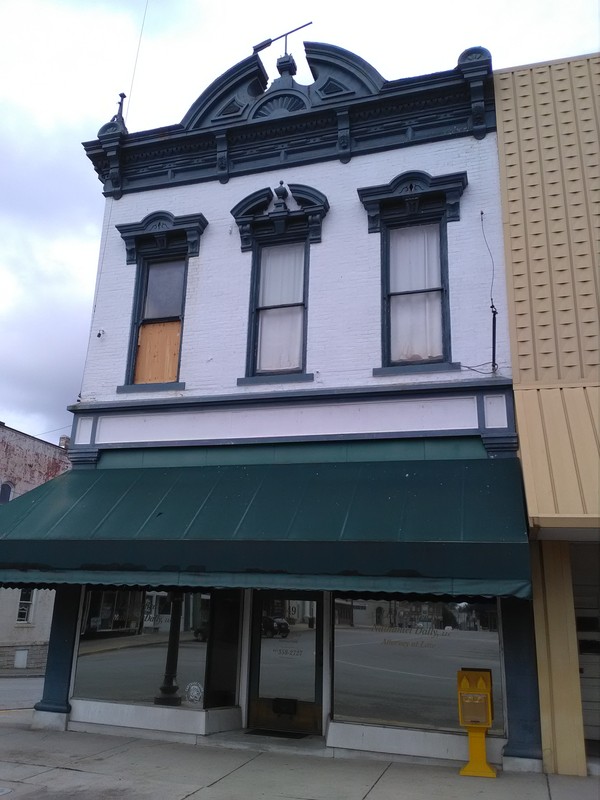 2017 image of building. Compare to 1888 view in link below.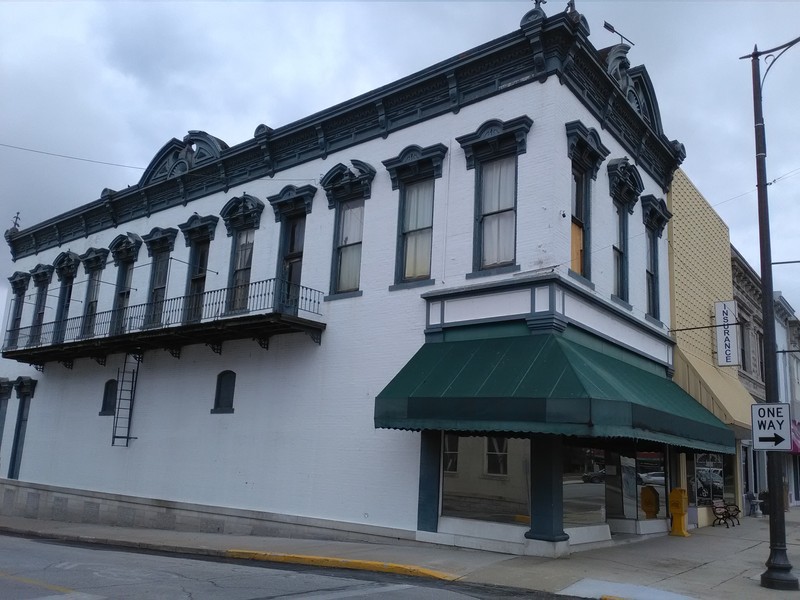 Digitization on CLIO is part of Powers Museum's "Digital Carthage" project in honor of Carthage's 175th Anniversary Celebration (March 28, 2017 through March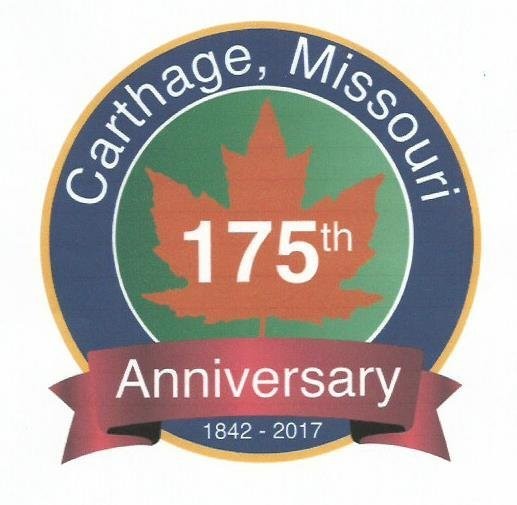 Funding for the Walking in the Wards tour was made possible by a grant from the Missouri Humanities Council and the National Endowment for the Humanities, Spring 2017.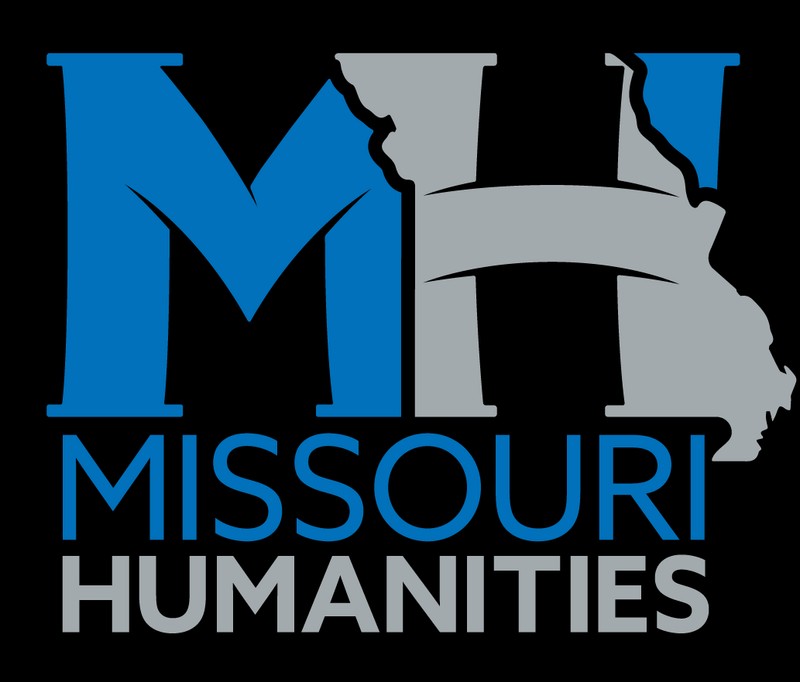 Backstory and Context
During the twentieth century, many businesses have occupied the first floor storefront including Holbrook's Drug Store (1910s-20s), Wallace and Son Drugs (1937), S & L Dress Shop (1947), Lee's News Store (1957, 1967) and Moyne Norris Photo Studio and Health Food Center (1977) among several other stores.
The second floor has been home to numerous professional offices including early occupants Haughawout and Gray law office, Missouri & Kansas Telephone Company, A F Lewis Realty Company, and many others throughout the 20th century.
NOTE: Original text and most of images lost in 2019 Clio upgrade. This new entry has been written by Michele Hansford for Powers Museum, summer 2019.)
Sources
Hansford, Michele Newton. Images of America: Carthage Missouri. Charleston SC: Arcadia Publishing, 2000.
Powers Museum Vertical Files: Goldstein Clothing, Holbrook Drug Store.
Powers Museum City Directory Collection.
Schrantz, Ward. " ", Carthage Evening Press, January 1, 1952, page . (1)
Additional Information