William Kaut Footwear Company (former site of), 231 South Garrison
Introduction
William Kaut, formerly of Kaut-Reith Shoe Company located at 200 South River (see Clio entry for address), organized a new shoe company with several local investors. A steel reinforced concrete and stucco building designed by Percy Simpson and constructed by P. J. McNerney was built for the company at a total cost of $50,000. When operations opened eighty workers began making product, manufacturing 750 pairs of shoe a day. As the workforce increased to several hundred workers, up to 2,500-3,000 pairs could be made each day. When and why Kaut stopped manufacturing in the 1920s is not known. Carmo Shoe Manufacturing Company moved to this site and may have leased other manufacturing sites in Carthage including the Goodhealth Shoe Company building (4th and Maple Streets, see Clio entry for address/company). They operated through the late 1940s. Once Carmo closed, the building was used for storage by other local manufacturers, including Smith Brothers Manufacturing, and then became a furniture factory until the structure was torn down and a used car lot occupied the site until the current business was constructed.
Images
Partial view of the Carmo Shoe Manufacturing Company located at the corner of Garrison Avenue and Oak Street (also known as U.S. 66 and U.S. 71 at the time of this image, circa 1930s).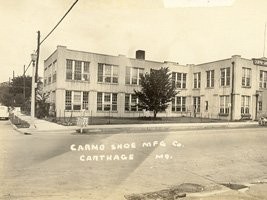 Digitization on CLIO is part of Powers Museum's "Digital Carthage" project in honor of Carthage's 175th Anniversary Celebration (March 28, 2017 through March 27, 2018).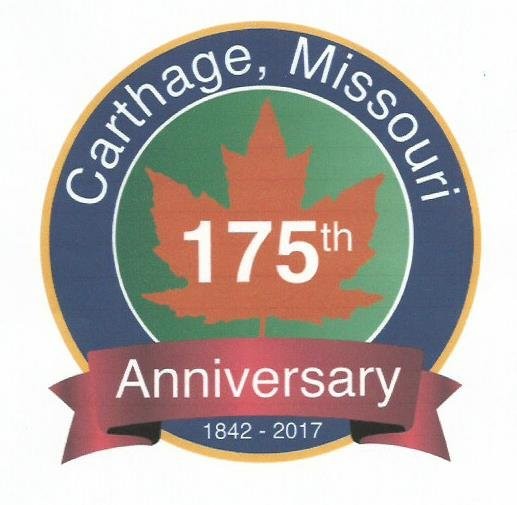 Funding for the Walking in the Wards tour was made possible by a grant from the Missouri Humanities Council and the National Endowment for the Humanities, Spring 2017.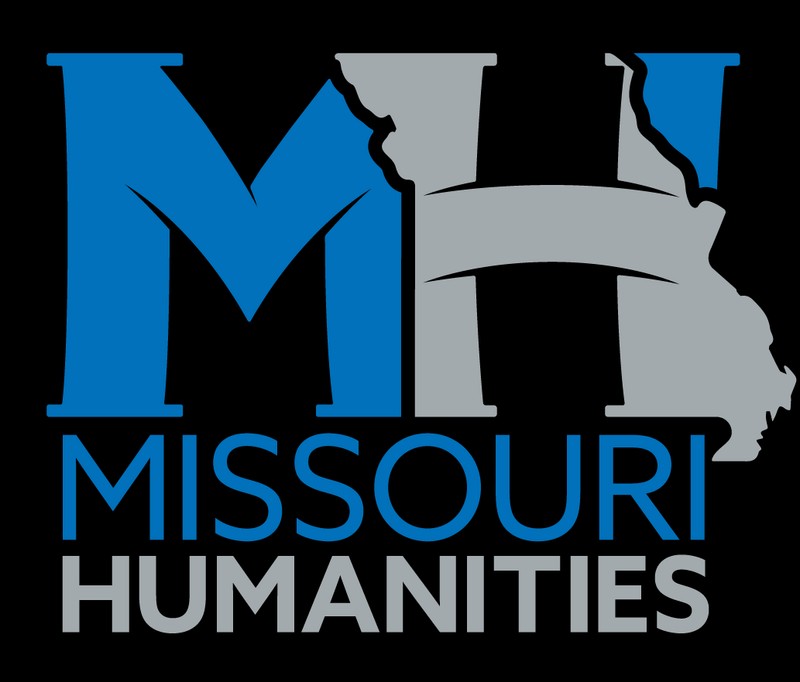 Sources
Utter, Wade and Hansford, Michele. Images of America: Carthage Missouri 1940 - 1990. Charleston SC: Arcadia Publishing, 2013.

Powers Museum Vertical Files: Kaut Shoe, Carmo Shoe, Shoe Industry in Carthage.

Additional Information