Central Park, 700 South Garrison Avenue
Introduction
Central Park extends two blocks east from Garrison Avenue to Lyon Street and is located between Seventh Street and Chestnut Street. This area originally was Carthage's public cemetery in the 1840s to the 1860s and was used for burials after the Battle of Carthage on July 5, 1861. In 1869 the City of Carthage decided the property should become a park and remains were removed to other locations in town and Springfield, Missouri's National Cemetery. The property was re-dedicated for park use and continues to be used as such today. Central Park is home to a and water fountain and water basin, playground equipment, bandstand, Reed Wading Pool, Missouri Vietnam War Monument, Marlin Perkins Statue and other smaller memorials throughout the grounds.
Images
Detail of "Public Park," now named Central Park, from 1895 map displayed in 175th Carthage Anniversary Exhibit in 2017 at Powers Museum.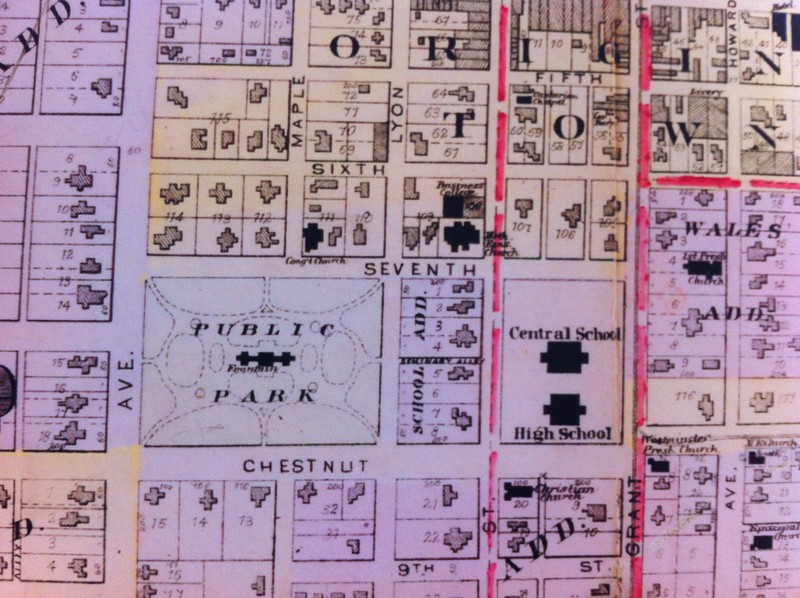 Fountain in fish basin located in middle of Central Park.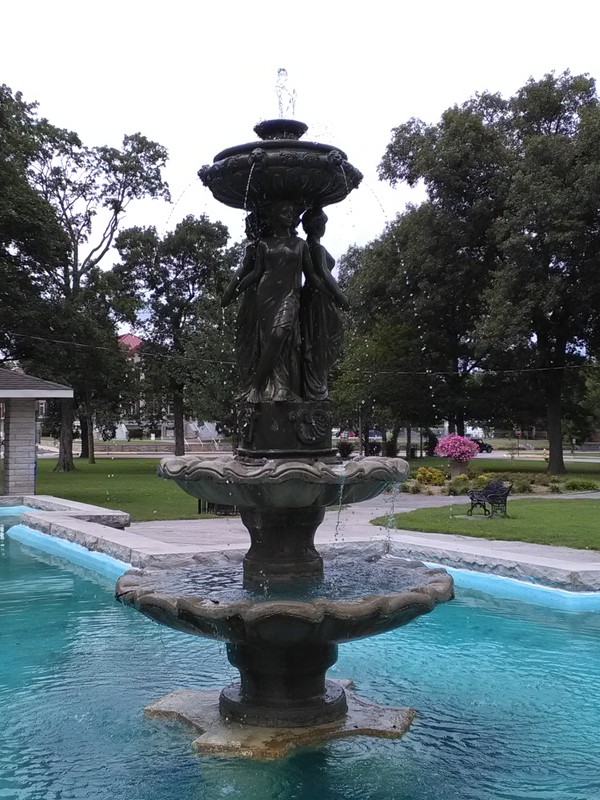 Reed Wading Pool located on north side of Central Park across from Carthage Public Library Gardens.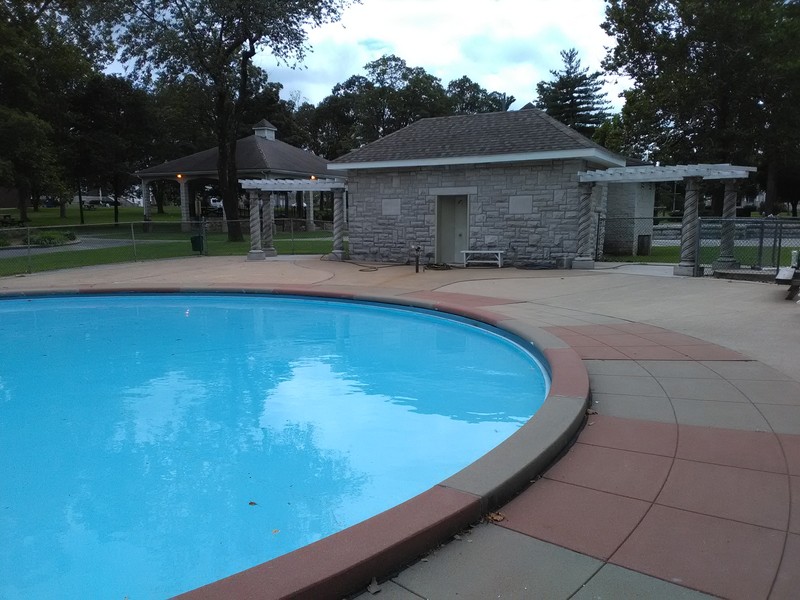 Missouri Vietnam War Memorial located on south side of Central Park.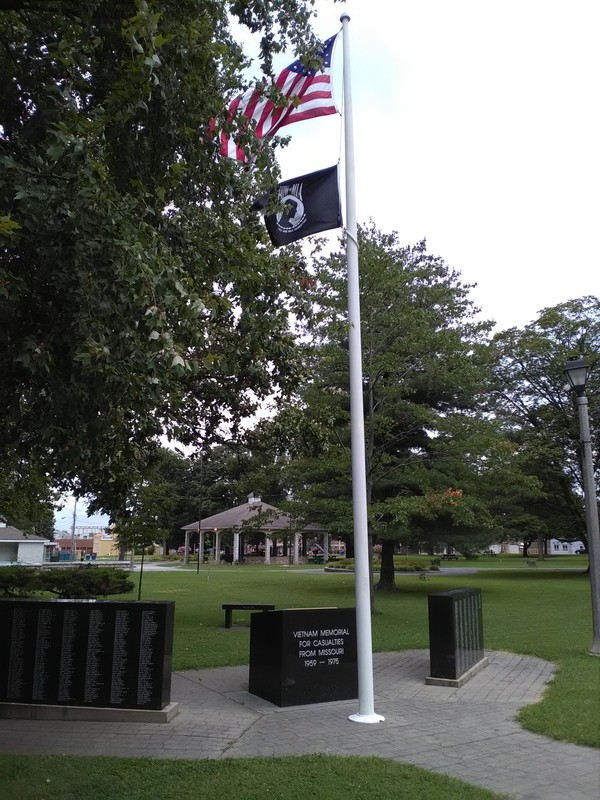 Phillip D. Joslen was Carthage, Missouri's first soldier killed in the Vietnam War.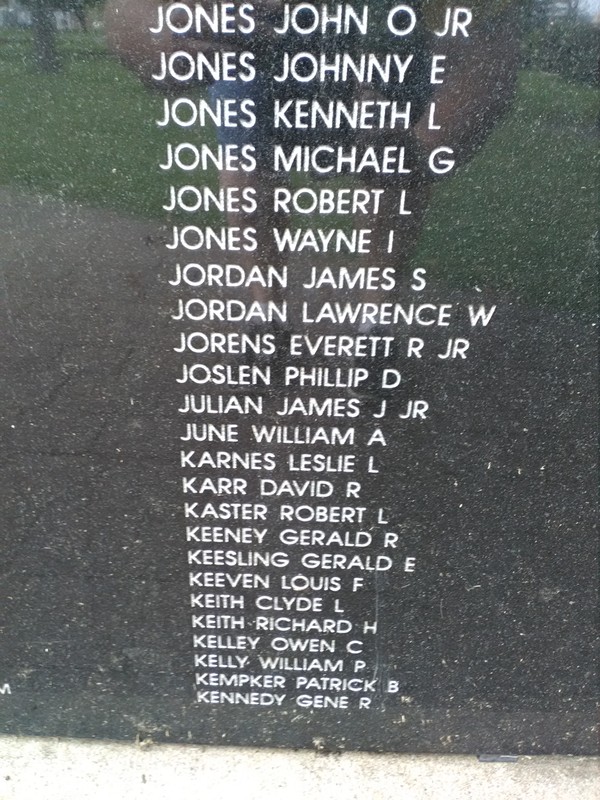 Carthage native R. Marlin Perkins is memorialized with this statue located on the western side of Central Park.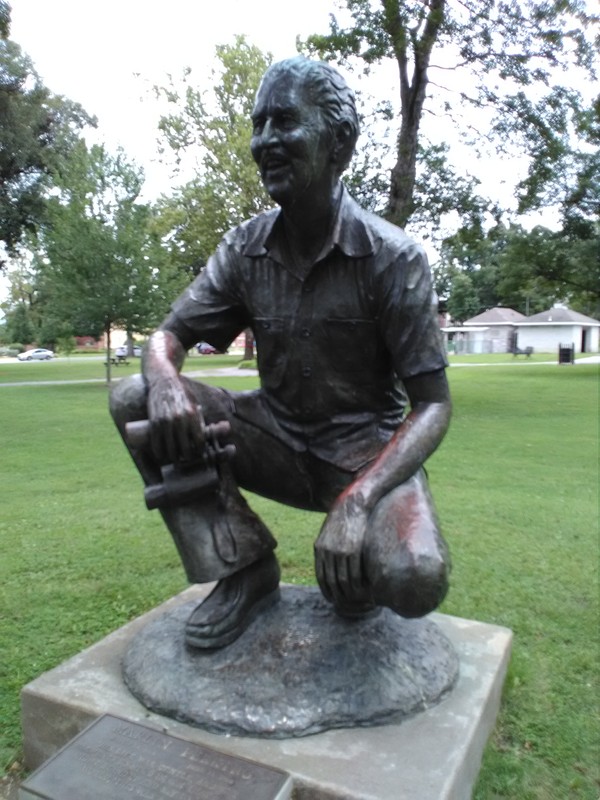 Sterling silver souvenir spoon featuring Central Park view and displayed in "175th Anniversary of Carthage" exhibit at Powers Museum in 2017.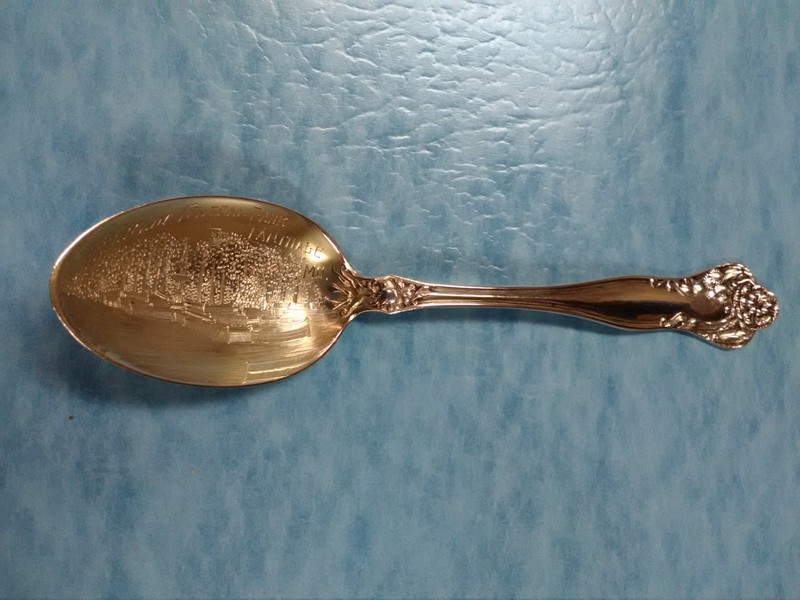 Detail of Central Park fountain as seen in winter from a larger photograph on display in the 175th Anniversary of Carthage 2017 Exhibit at Powers Museum. The photographer was William Weaver and image is circa 1910-15.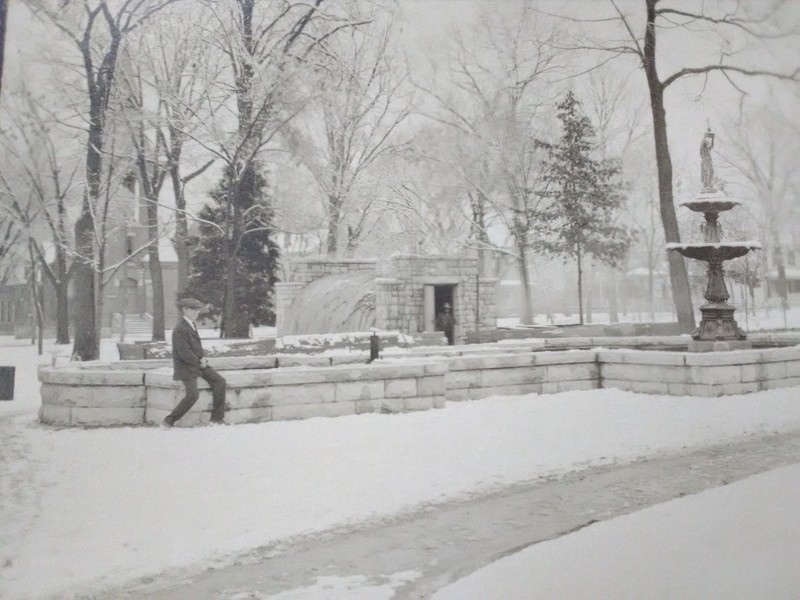 Digitization on CLIO is part of Powers Museum's "Digital Carthage" project in honor of Carthage's 175th Anniversary Celebration (March 28, 2017 through March 27, 2018).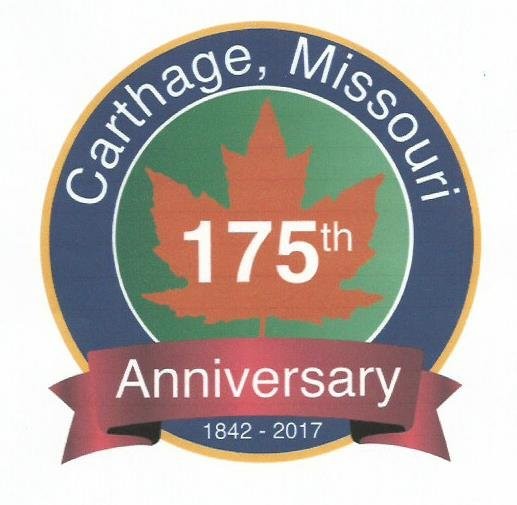 Funding for the Walking in the Wards tour was made possible by a grant from the Missouri Humanities Council and the National Endowment for the Humanities, Spring 2017.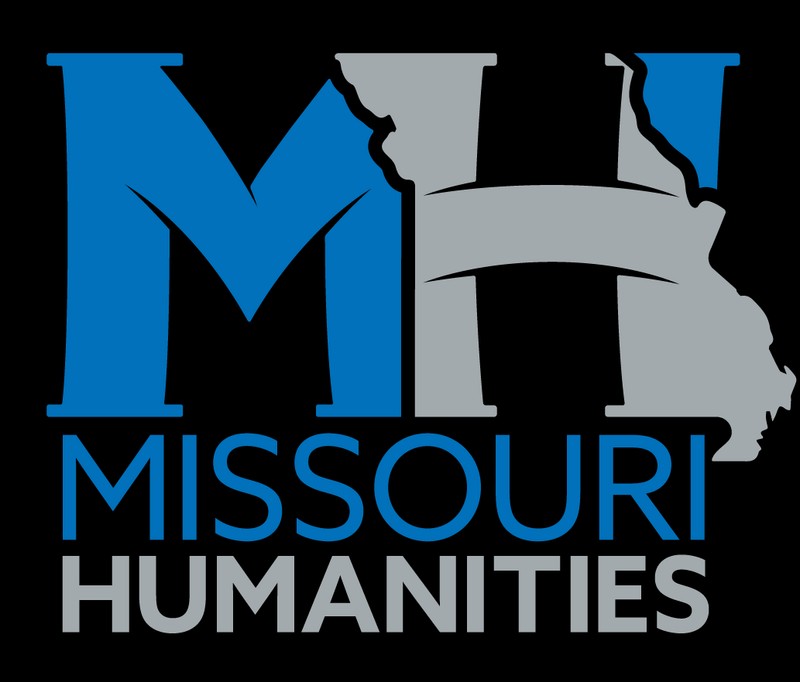 Backstory and Context
Central Park was landscaped in the 1890s by Kansas City, Missouri, landscape architect George Kessler, but in 1917, additional tree plantings were done by several of the women's clubs in Carthage. Among their work was the planting of crocus bulbs that have spread throughout the western part of the park and provide a delightful show in late winter.
The Reed Wading Pool and Carthage limestone bathhouse with pergola was a gift to Carthage in 1930 from the Reed family of Neosho, Missouri. It was one of several other similar pools in this region donated by this family. Among local contributors to the project were Carthage Marble Corporation, Kellogg Marble Company, American Legion and Carthage Rotary Club, a men's service organization still active today.
The central feature of the historic park is the limestone fish basin and water fountain, the latter provided by efforts of the Carthage Federation of Women's Clubs.
The Missouri Vietnam War Memorial is located on the southern edge of the park (Chestnut Street).
Finally, on the western side of the park facing Garrison Avenue, is Bill Snow and Bob Tommey's sculpture of R. Marlin Perkins who lived nearby (902 South Main Street) and graduated from Carthage High School in 1923 (school formerly at 714 South Main). The work was created in 1988 and dedicated by Perkins' wife Carol. Associated with several zoos over his career (Buffalo NY, Chicago IL and St. Louis MO) Perkins may be remembered best for his television work with the Mutual of Omaha's Wild Kingdom series (1963 to 1985).
Sources
Powers Museum Vertical File: Central Park
Image Sources
1895 Carthage, Missouri map from Powers Museum Collection.

2017 Photograph by Michele Hansford.

2017 Photograph by Michele Hansford.

2017 Photograph by Michele Hansford.

2017 Photograph by Michele Hansford.

2017 Photograph by Michele Hansford.

Souvenir spoon in collection of Powers Museum.

Photograph of fountain in collection of Powers Museum.

Additional Information