The Thomas House (in Historic Heritage Square & Science Park)
Introduction
Located in part of the oldest remaining residential block in the City of Phoenix, the Thomas House was moved to Block 15 next to Heritage Square in the 1980s to save the structure from demolition. This 1909 neoclassical styled building houses BAR BIANCO, a wine bar that features a varied selection of spirits, homemade bread and appetizers. It complements Pizzeria Bianco.
Images
The Thomas House operating as Bar Bianco.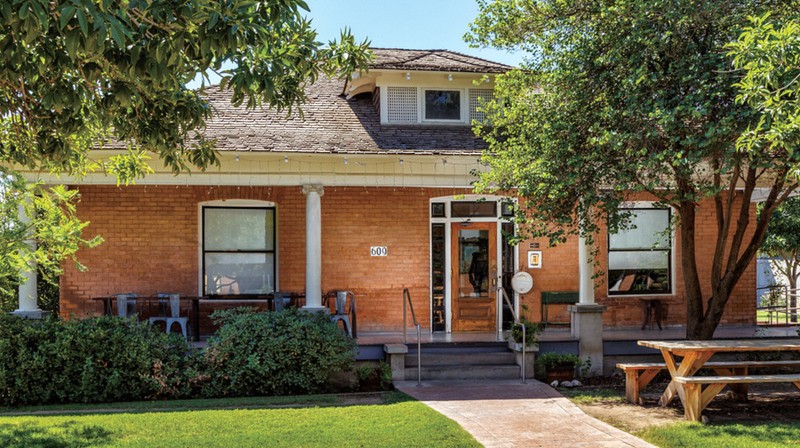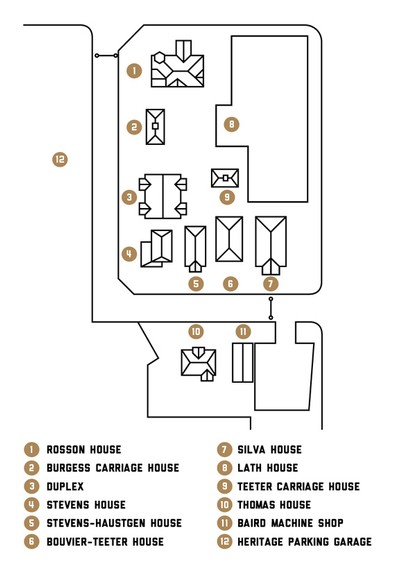 Backstory and Context
The home arrived in Heritage Square in 1986 in fair condition. Architecturally, it was certainly worth sparing — with hints of Western Colonial style, it encompasses the flair of Neo-Colonial style with an airier feel, perfect for gatherings.
The original brick façade stands over a new poured concrete foundation. Other original traits include the hipped roof with exposed rafters and asphalt shingles. The double-hung wood windows kept the original screens following the move to the square.
The home was built as a residence for F.B. Thomas, a Toledo, OH, man who moved to Phoenix in 1895. The central entry with a recessed veranda porch are common characteristics of the architectural style. The porch features a tongue-and-groove ceiling that remains in fine shape.
Thomas served many positions during his life in Phoenix as a civil servant: he was appointed county recorder in 1904, then city recorder and police judge in 1905. He later became the city clerk in 1914.
Sources
1. "The Thomas House," official website, accessed September 6, 2017.
http://heritagesquarephx.org/the-thomas-house/
2. "Heritage Square," official website, accessed September 2, 2017.
http://heritagesquarephx.org/
3. "Arizona Science Center," official website, accessed September 6, 2017.
https://www.azscience.org/
4. "Historic Heritage Square & Science Park," Clio Entry, accessed September 6, 2016.
https://www.theclio.com/web/entry?id=45002



Additional Information