Jimmie Rodgers Museum
Introduction
The Jimmie Rogers Museum honors the life and musical legacy of the man who is considered the "father of country music." The museum features many items on display including Rogers' guitars and clothing. The museum is operated by the Jimmie Rodgers Foundation, which hosts a music festival each year to honor Rogers' life and impact on American music.
Images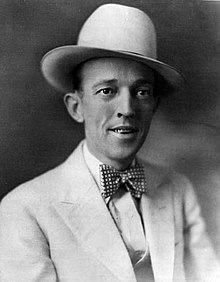 Backstory and Context
Jimmie Rogers was born here in Meridian in 1897. His interest in music and entertainment began at an early age. When he was thirteen, he formed his own traveling show without telling his father who eventually found him and made him come home. Rogers did this again, so his father got him a job working as a water boy on the New Orleans and Northeastern Railroad. He continued to work for the railroad until 1924 when he contracted tuberculosis. This gave him the opportunity to pursue music, his true passion. After working in Florida and Tuscon (where he hoped the dry weather would help his condition), he returned to Meridian. Finally, in 1927 Roger's got his first real taste of a musical career when he a performed on the radio station in Asheville, North Carolina in April, 1927. Not long after, he formed a group called the Tennessee Ramblers and they were able to perform on the station.
In August that year, the Ramblers were invited to record songs for a label in Camden, New Jersey. After arguing about how the band would be billed on the record, Jimmie simply stated that he would record songs himself. He recorded "Sleep, Baby, Sleep" and "The Soldier's Sweetheart." They were released in October to modest reception, but his next recordings, performed in November for the same label, officially put Jimmie on the map. In particular, his song "
T for Texas", which was released as "Blue Yodel", sold almost half a million copies. In the coming years Rogers continued to perform and his popularity increased. However, his illness would eventually catch up to him. He died on May 26, 1933.
Sources
"Biography." Jimmie Rodgers Museum. Accessed September 7, 2017. http://www.jimmierodgers.com/biography.html.

Ownby, Ted. "Jimmie Rodgers: The Father of Country Music." Mississippi Historical Society. July 2004. http://mshistorynow.mdah.state.ms.us/articles/39/jimmie-rodgers-the-father-of-country-music.

Photo: Wikimedia Commons
https://en.wikipedia.org/wiki/Jimmie_Rodgers_(country_singer)#/media/File:Jimmie_Rodgers.jpg