Calpak Plant
Introduction
The Calpak Plant in Sacramento was once one of the biggest canneries in the world. It was built at a time when California was a leader in the canning and packing industry, and the plant was one of the leaders in the business. It was the last operating cannery in Sacramento and is listed on the National Register of Historic Places.
Images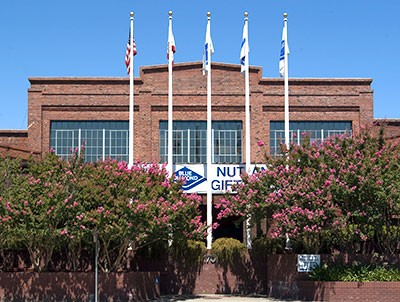 Backstory and Context
The completion of the Panama Canal made it possible for goods from California to be shipped around the United States far more easily than ever before. The state quickly became a leader in the canning industry, and Sacramento was a major player in canning and packing. The city canned all manner of food, but tomatoes were such a big part of the city's canning industry that Sacramento was known for a time as the "Big Tomato."

The company known as Calpak was a conglomerate of five West Coast canneries--Griffin and Skelley, Central California Canneries, J.K. Armsby, Alaska Packers Association,and California Fruit Canners Association. The company was known largely by its primary lable, DelMonte, although the company continued to buy other canneries in the years to come.

In 1917, the company launched an advertising campaign under the DelMonte brand. The campaign made the DelMonte brand one of the most recognizable in the world.

Today, the only part of the Calpak empire that remains is plant No. 11 on C Street. The building was constructed in 1925 and at its peak, it employed 2,500 workers, most of whom were women. Plant No. 11 was responsible for canning fruits, primarily peaches and pears, and was the last operating cannery in the Old City area. It is now occupied by a Blue Diamond plant and is listed on the National Register of Historic Places.
Sources
Burg, William. The Big Tomato. Midtown Monthly. March 11, 2011. Accessed August 15, 2017. http://www.midtownmonthly.net/life/the-big-tomato/.