Museum of the Gulf Coast
Introduction
The Museum of the Gulf Coast preserves and promotes the history of the region spanning from Houston to New Orleans, beginning in prehistoric times today to today. Permanent exhibits explore several subjects including Native American cultures, European contact, the Civil War, the region's economic and cultural growth, the oil industry, maritime history, and life and legacies of several musicians and athletes, most notably rock music legend Janis Joplin and football coach Jimmy Johnson. Highlights on display include a reproduction of Joplin's porsche car, Johnson's high school letter jacket, and a 125-foot mural depicting the region's natural and cultural history. The museum also offers tours, educational programs, and summer camps. There is also an impressive collection of rare books and maps. The museum is run by the Port Arthur Historical Society, which also manages the historic Pompeiian Villa as a house museum.
Images
The Museum of the Gulf Coast was chartered in 1964 and preserves the history of the Texas/Louisiana Gulf coast region.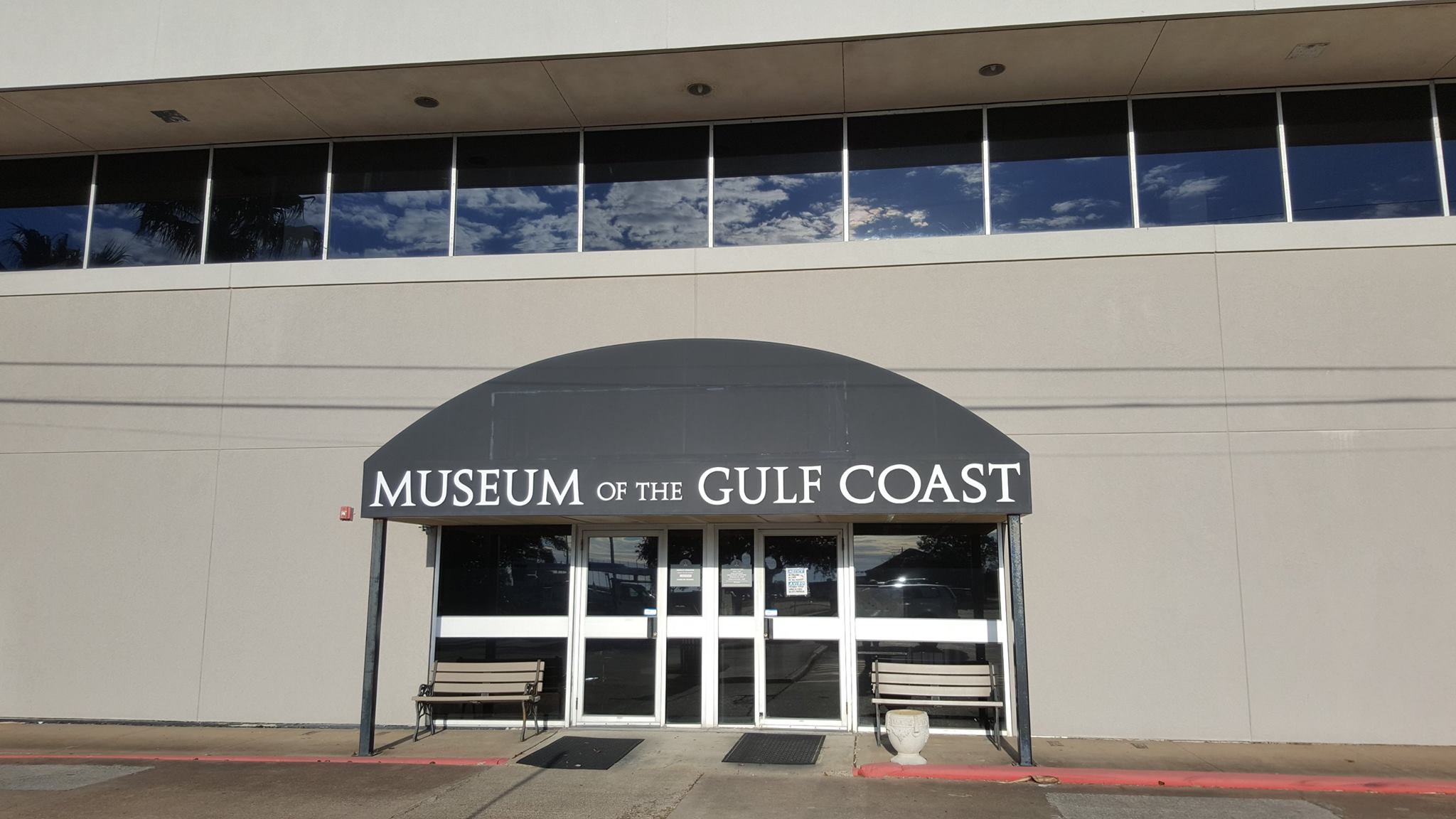 Backstory and Context
The museum was chartered in 1964 but did not open until the early 1970s, where it was first located in the former Merchant's National Bank building. After moving to the Gates Memorial Library building in 1980, it moved to its current location by 1990 and reopened in 1994 once renovations were completed.
Sources
"About the Museum." Museum of the Gulf Coast. Accesed August 14, 2017. http://www.museumofthegulfcoast.org/about-the-museum.

Photo: Museum of the Gulf Coast
https://www.facebook.com/museumofthegulfcoast/photos/a.10150664705458927.393751.210622158926/1015442...

Additional Information