Port of Beaumont
Introduction
The Port of Beaumont was officially designated as its own political entity in 1949 but its history as a port dates back to 1837, coinciding with the founding of the city. For several decades only shallow boats could travel up the Neches River. Eventually, dredging of a canal down to 12 feet began in 1876. The founding of Port Arthur in the late 1890s prompted Beaumont to dredge its canal in 1908 to 9 feet deep. It was dredged once again to 25 feet in 1916, and then down to 30 feet in 1922. Today, the canal is 40 feet deep. In 1971, the Harbor Island Marine Terminal was built, offering storage and vessel berthing space. The canal allows ships from all over the world sail the 41 miles inland to reach Beaumont.
Images
The main entrance to the Port of Beaumont.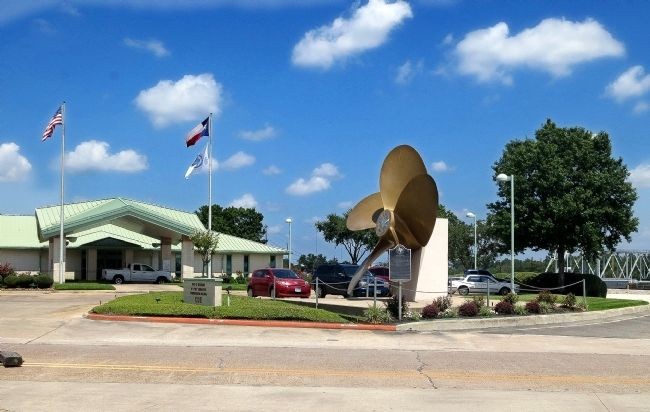 Sources
"History." Port of Beaumont. Accessed August 11, 2017. http://www.portofbeaumont.com/history.

"Port of Beaumont Historical Marker." The Historical Marker Database. Accessed August 11, 2017. https://www.hmdb.org/marker.asp?marker=76240.

Photo: Jim Evans, the Historical Marker Database.
Additional Information