Robert H Williams Cultural Center and Isaac Scott Hathaway Museum
Introduction
Constructed in 1894 as the Colored Orphan Industrial Home, this historic building is now the Robert H. Williams Cultural Center. It recently became the home of the Isaac Scott Hathaway Museum which preserves local African American history as well as the Kentucky artist Isaac Scott Hathaway. Hathaway was a nationally recognized sculptor who created busts sculptures of prominent African American figures. Hathaway's most notable accomplishment was in 1946 when he was the first African American commissioned to create a half dollar coin to commemorate the life and teachings of Booker T. Washington. Five years later, he created his second coin for the US Mint to recognize African American innovator George Washington Carver. True to Hathaway's vision to educate and inspire, the museum collection includes some of Hathaway's works in addition to being a local Black history museum.
Images
Hathaway family, ca 1890. Seated, Robert Elijah Hathaway (left), Isaac Scott Hathaway (right, standing, Fannie Hathaway (left), Eva Hathaway (right). Courtesy, Mosaic Templars Cultural Center, Little Rock, AR.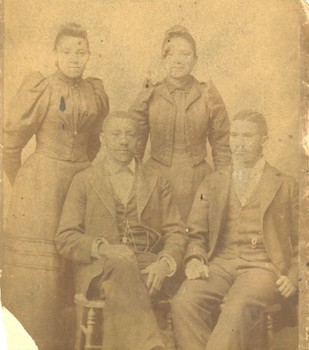 Signature sculptures created by Hathaway in Washington D.C.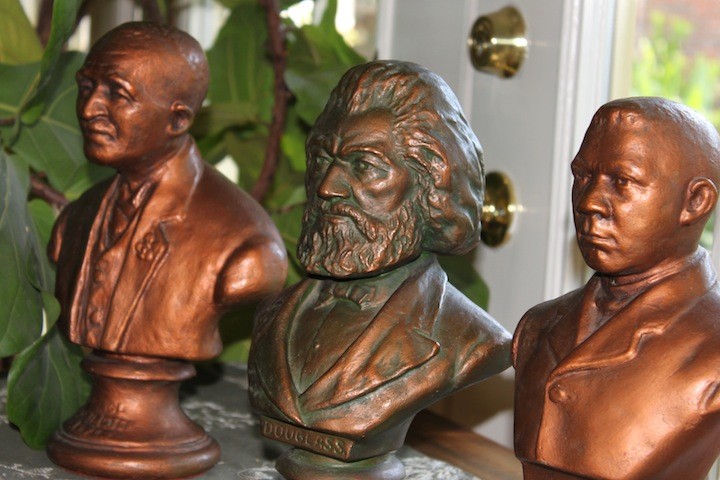 Isaac Scott Hathaway 1872-1967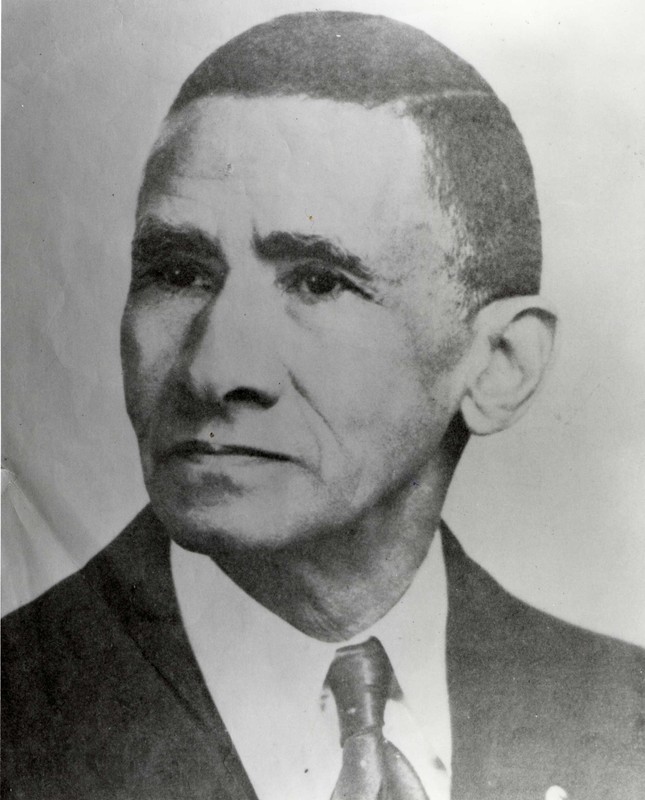 The historic home of the Colored Orphans Home is now home to the Robert H. Williams Cultural Center and the Isaac Scott Hathaway Museum.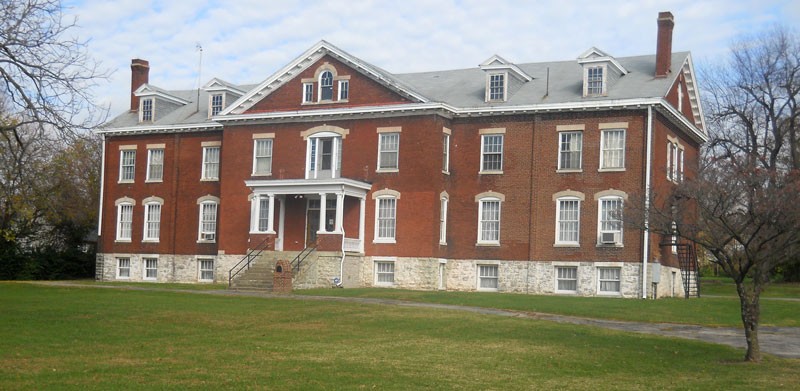 Backstory and Context
This historic building was the result of efforts by African American women in Lexington who led efforts to create a suitable home for Black orphans. A tragic fire in 1912 claimed the lives of some of the children but the Black community rallied and rebuilt some of the destroyed structures on the complex. The building served as a home for children until the late 1980s when it became a cultural center named in honor of donor Robert H. Williams.

The building includes a museum that preserves local Black history and is named in honor of artist Isaac Scott Hathaway. Hathaway was born April 4, 1872 in Lexington, Kentucky. He was the only son born to Union Soldier Robert Hathaway. His mother Rachel Hathaway, died at a young age leaving his father to raise Isaac and his two sisters. Although their living standards were humble, education was very important to Hathaway's father. Robert started as a waiter at a restaurant and later found his true calling to be a church minister. At an early age, it was evident that Isaac had an intrinsic gift for art evident in his paintings and drawings. At the urging of his father, Isaac attended the Lexington Normal School which focused on Arts Education as well as the basics. While at the school, he got the nickname "Big Boots", due to financial hardship, he had to wear his father's military boots. Despite being poor, he was rich in talent and knowledge, excelling in all subjects.

Isaac's desire to be a sculptor was spurred by a trip to a Cincinnati, OH museum with his father at the age of nine years old. The exhibit featured bronze and marble sculptures of great historical figures. While touring the exhibit, Isaac became separated from the group. When questioned and scolded by his father as to why he left the group, he explained he was looking for the sculpture of African American abolitionist Frederick Douglas. His father explained to him that there were no Negro sculptors. Isaac vowed at this very moment that he would one day create the busts of African American heroes so that everyone would remember them.
Though economically challenged, Isaac was determined to realize his dreams. His first studio was his a chicken coup at his childhood home. His lack of resources led him to creatively explore clay as a material for creating sculptures. Given Robert's financial situation, he could not afford to pay for his children's higher education. Upon graduating from high school, Isaac used his talent to earn money for advanced training. He was commissioned to do illustrations for text books and race horse paintings. He used the earnings to fund his higher education, as well as, his two sisters'. With the help of their brother, sister Fannie went on to become a teacher and principal and Eva was a nurse.
After completing his college education and extensive art courses, he returned to his home in Lexington in 1900. His father assisted him in creating his "Studio of Sculpture". Hathaway gained national recognition when commissioned by The Smithsonian Institution to create a plaster cast of the Bath Furnace Meteorite. He made national news when William M. Bullitt, an attorney in Louisville, hired Hathaway to make the plaster mold of a crime scene; the tree and surrounding ground where a man allegedly committed suicide. Hathaway recreated the plaster model so well the opposing attorney accused him of tampering with evidence thinking the mold was the actual tree at the crime scene.
In 1907, Hathaway moved to Washington DC where he began his signature work; plaster busts of great African American leaders. Hathaway started with a series of 12" busts of Frederick Douglass, Paul Laurence Dunbar, George Washington Carver and Booker T. Washington. True to his modest beginnings, Hathaway used plaster of Paris to make the small busts, which were then painted to appear as if they were made of bronze. These pieces sold for a dollar each, making them an affordable option for school displays and African American homes.
in 1915, Hathaway made a bold career decision to become a professor and share his love for art. He established a ceramics art department at the Branch Normal College. Hathaway would become known as the "Dean of Negro Ceramicists" for having either established the ceramics departments or taught at dozens of colleges throughout the South, including: University of Arkansas Pine Bluff, Georgia State Industrial College, Bishop College, Tuskegee Institute, Alabama Polytechnic Institute (now Auburn University) and Alabama State College.
On August 7, 1946 President Harry S. Truman authorized a commission by the U.S. Mint of a fifty cent piece "to commemorate the life and perpetuate the ideas and teachings of Booker T. Washington. Isaac Hathaway was chosen as the designer of the Booker T. Washington coin, thus becoming the first African-American to design a U.S. coin. He was also chosen as the designer of the George Washington Carver commemorative fifty cent piece in 1951.
Over the course of his long career, Hathaway memorialized over one hundred African American leaders. He broke numerous racial barriers, helped establish ceramics departments at six colleges, earned an array of national and international distinctions, and influenced countless students. While Hathaway may not be as well known as other African American Heroes, he was fundamental in security prosperity for his fellow African Americans. Seeing that his expansive story had been neglected, the Isaac Scott Hathaway Museum was created to tell the untold stories of overcoming adversity to achieve goals that were unheard of in that era. The exhibits will ensure that generations to come have an appreciation for art and the difficult path that pioneers forged in order to secure success and equality.
This museum was located at the Lexington History Center prior to its closure. Organized in 1999 and located at the former Fayette County Courthouse until 2012, the Lexington History Center offered a space for several museums under one roof until forced to vacate the building. The museum now offers pop-up exhibits and works to preserve their collections and offer online exhibits until the organization is once again able to offer a permanent exhibit space. The Center included the Lexington History Museum, the Public Safety Museum, the Pharmacy Museum, and the Isaac Scott Hathaway Museum.
Sources
Isaac Hathaway, A Pioneer In Sculptor. African American Registry. Accessed August 06, 2017. http://aaregistry.org/historic_events/view/isaac-hathaway-pioneer-sculptor.

The Hathaway Family and Isaac Scott Hathaway. UK College of Arts and Sciences. Accessed August 07, 2017. https://anthropology.as.uky.edu/hathaway-family-and-isaac-scott-hathaway.

"The Davis Bottom History Preservation Project." . http://anthropology.as.uky.edu/sites/default/files/kas/_KAD%20web_Hathaway_family_L4_0.pdf.


Additional Information