Walnut Street Bridge
Introduction
Completed in 1891, the Walnut Street Bridge connects downtown Chattanooga with the northern shore of the Tennessee River. The bridge was originally known as County Bridge and it spans 2,376 feet. The bridge is significant in the city's history as it connected the town of Hill City, which had a Black majority, with the town of Chattanooga that had a white majority. The bridge was also the scene of a racially-motivated lynching when a white mob captured and executed two Black men by hanging them from the bridge's truss in 1906. The lynching led to a trial that was argued before the US Supreme Court, the only criminal trial in the history of the court. The bridge was supplanted by newer bridges in the 1970s and as the bridge aged, it was closed to vehicular traffic and many assumed it would be demolished. Instead, the bridge was repaired and serves as part of an urban pedestian trail.
Images
Walnut Street Bridge in the late 1950s.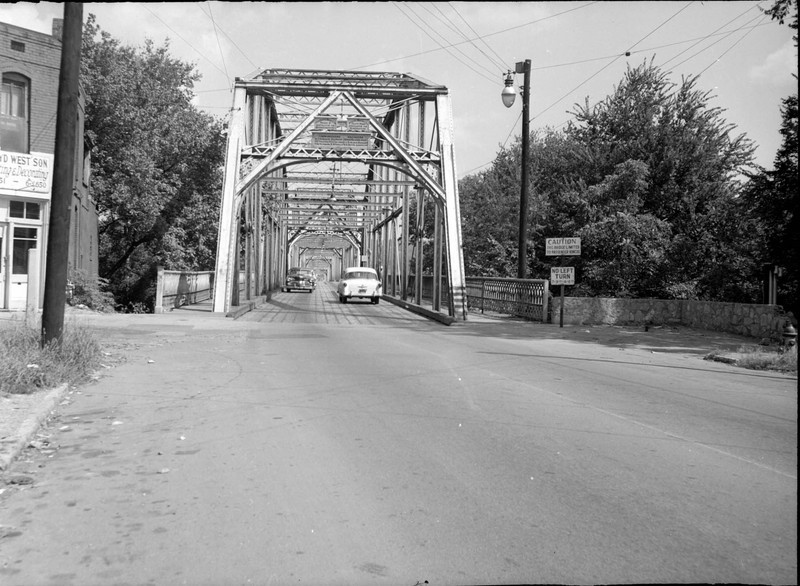 Walnut Street Bridge in the late 1950s.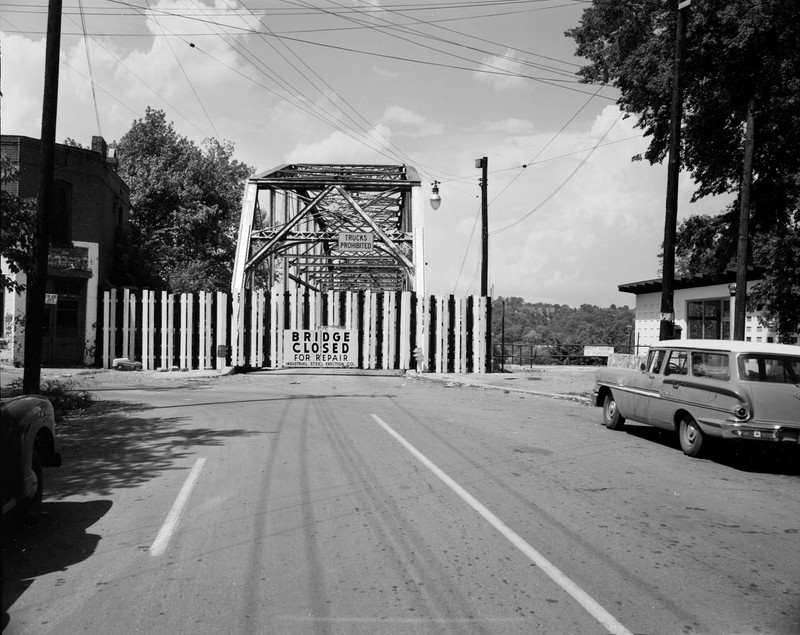 Walnut Street Bridge in the late 1950s.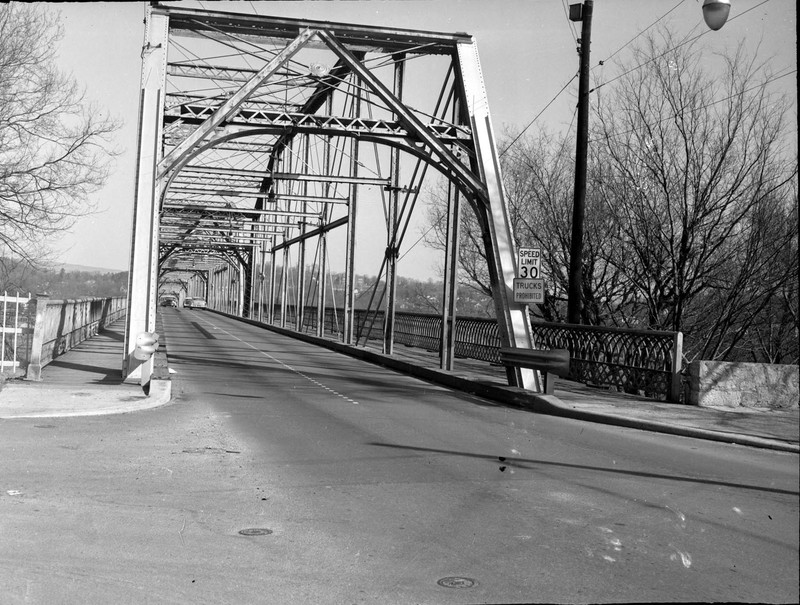 Repair work on the Walnut Street Bridge in the late 1950s.
Backstory and Context
The Walnut Street Bridge was the first bridge to connect Downtown Chattanooga to the north shore. Edwin Thatcher designed the bridge and construction began in 1889. Once completed in 1891, the bridge allowed for easier access to commerce between the North Shore and Downtown. It was also able to connect the historically white part of town with the growing Black work force across the river, allowing for easy economic growth during the period.

In 1893, Alfred Blount was lynched and hung across the first span of the bridge for an alleged attack on a white woman. In 1906, Ed Johnson was lynched and hung from the second span of the bridge under the same circumstances.

The bridge continued to carry motor traffic until 1978, when the cost to maintain the bridge no longer equaled the benefit. Chattanooga began taking steps to demolish the bridge in the 1980s, but found there were not enough funds to take it down. When dismantling began, community groups called for the bridge to be turned into a pedestrian walkway. In 1993, the bridge was finally reopened for this purpose.
Sources
Images from the Picnooga collection. Founded in 2014, Picnooga began as a grassroots effort to crowdsource a new layer of scattered, hidden, and forgotten imagery to reveal rare moments from Chattanooga's past.
Additional Information