Henry Louis Gates Jr. Hometown
Introduction
Henry Louis "Skip" Gates Jr. was born in Keyser, WV on September 16, 1950. Gates is an esteemed African American author known for his writings about racial issues. His 1994 book "Colored People: A Memoir" describes his experiences growing up in West Virginia during the Civil Rights Movement. He was the valedictorian of his 1968 high school graduating class, graduated from Yale University in 1973 with a history degree, and earned a PhD in English Literature from the University of Cambridge. Gates has won numerous awards for his literary works, and won a Peabody Award and an NAACP Image Award for his PBS documentary series, "The African Americans: Many Rivers to Cross". Gates is currently the director of the Hutchins Center for African and American Research at Harvard University.
Images
Henry Louis Gates Jr. speaking in Pasadena, California in January, 2017.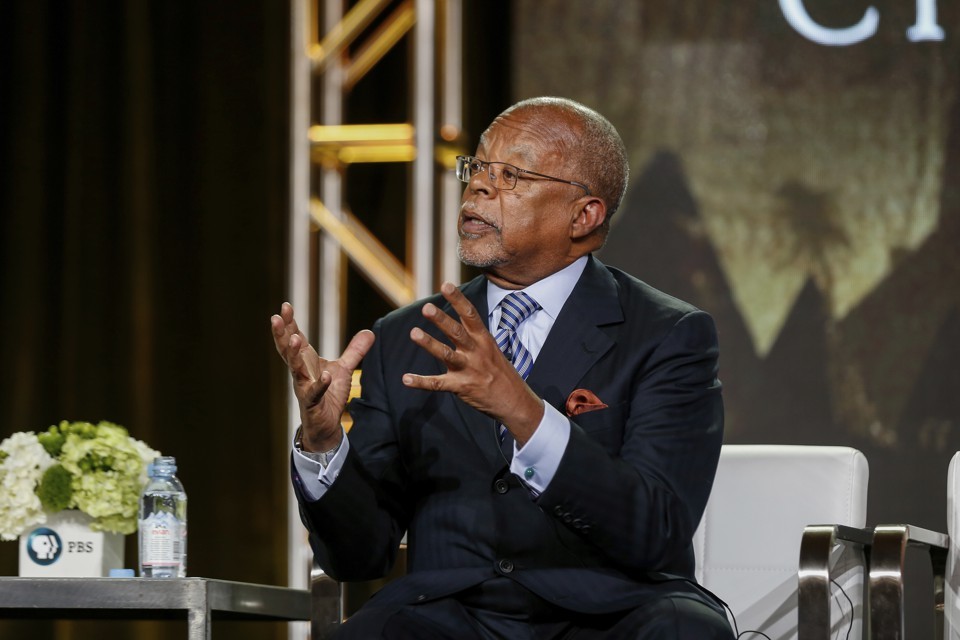 Henry Louis Gates Jr. on his documentary series "Finding Your Roots"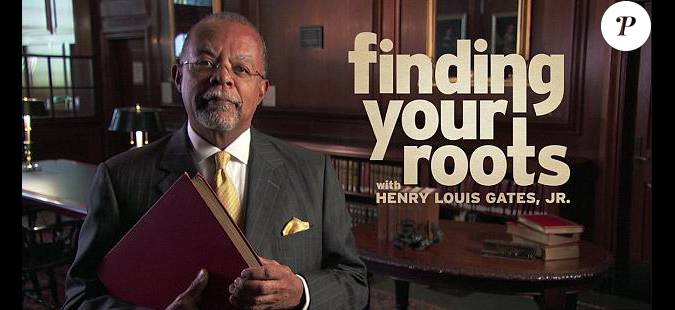 The cover of one of Gates' most notable literary works, "The Signifying Monkey"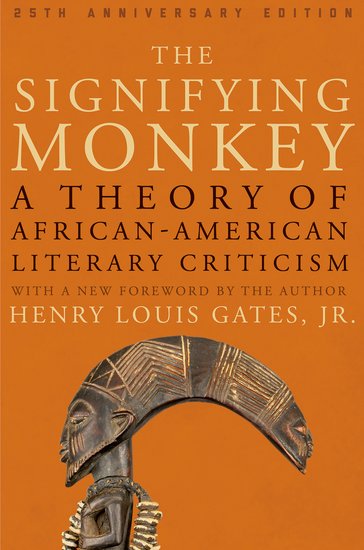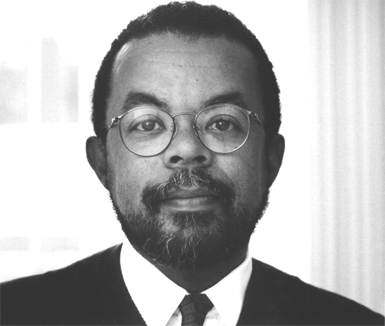 Gates (left) dining with Sgt. James Crowley (center) and President Barack Obama (right) at the White House in 2009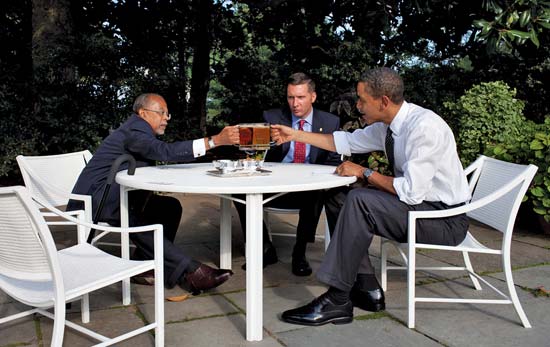 Backstory and Context
Henry Louis "Skip" Gates Jr. was born in Keyser, WV, on September 16, 1950 to Henry Louis Gates Sr. and Pauline Coleman Gates.3 Gates, as he describes in his 1994 memoir "Colored People: A Memoir," grew up during a time of great social change for African Americans. In "Colored People," he looks back on himself as a youth, and discusses his identity and how it evolved during the onset of the Civil Rights Movement. Gates was a bright and studious young man who received many academic honors such as the Golden Horseshoe award. Gates graduated from his high school in Piedmont, WV as valedictorian.1 He was accepted into Yale University, where he earned a degree in history.

After spending some time traveling abroad, Gates studied literature at Clare College in Cambridge, where he earned a doctorial degree.3 Gates became known as a "literary archaeologist" as he collected thousands of African American literary works from the 19th-20th centuries. He uncovered what is known as the earliest African American novel "Our Nig", written in 1859 by an African American woman named Harriet E. Wilson. This was a significant discovery, as it had been widely thought that the first African American novel was written by a white man.3

Gates has published numerous literary works such as "Figures in Black: Words, Signs, and the 'Racial' Self" (1987), and "The Signifying Monkey: A Theory of Afro-American Literary Criticism" (1988) which discuss race-related issues.3 He wrote, produced, and hosted a PBS documentary series called "The African Americans: Many Rivers to Cross," which won an Emmy Award for Outstanding Historical Program, and a Peabody Award. In total, he has been the author or co-author of twenty-one books and fifteen documentary films discussing race and genealogy.4

Gates is the recipient of 55 honorary degrees. He was the first African American scholar to be awarded the National Humanities Medal, and was on Time's 25 Most Influential Americans list in 1997. He has been made numerous contributions to the preservation of lost African American literature, and has been the editor of a number of literary anthologies.3 He has published articles for Time Magazine, The New York Times, and The New Yorker. Gates currently serves as the director of the Department of African and African American Studies at Harvard University.4


Sources
1. "Henry Louis Gates Jr. PHS Valedictorian and Salutatorian," accessed July 31, 2017, http://www.wvculture.org/history//africanamericans/gateshenrylouis01.html

2. "Henry Louis Gates Jr., West Virginian Of The Year," accessed July 31, 2017, http://www.wvculture.org/history//africanamericans/gateshenrylouis02.html

3. "Henry Louis Gates, Jr., American Critic and Scholar," accessed July 31, 2017, https://www.britannica.com/biography/Henry-Louis-Gates-Jr

4. "Henry Louis Gates, Jr., Alphonese Fletcher, Jr. University Professor," accessed July 31, 2017, https://aaas.fas.harvard.edu/people/henry-louis-gates-jr

5. "Henry Louis Gates Jr." accessed July 31, 2017, http://prelectur.stanford.edu/lecturers/gates/