Fraternal Hall (Native Sons Hall)
Introduction
Only a few years younger than Palo Alto itself, the Fraternal Hall was built in 1897 to house a number of civic organizations which dedicated themselves to the growth of the new city. The building is listed on the National Register of Historic Places.
Images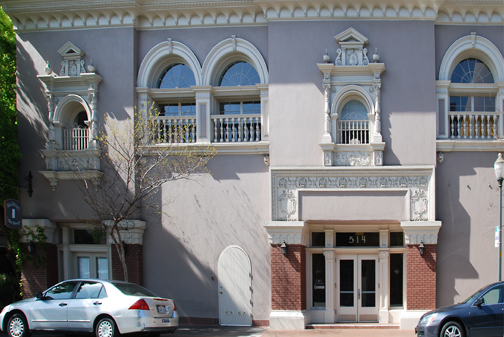 Backstory and Context
In 1891, shortly after the founding of Stanford University, civic planners in the city that had only recently become known as Palo Alto formed an improvement club to help develop the new town. In 1897, members of several fraternal organizations planned to construct a building to house the various civic groups then active in the town. Fraternal Hall was designed by architect Samuel Newsom and completed in 1898. It is the only building in Palo Alto designed by Newsom.

Over the years, Fraternal Hall has housed a number of businesses and organizations. In the early 1900s, the building was home to University A.M.E. Zion Church and in the 1920s, it housed the Palo Alto Elks Club. Since that time, it has housed numerous restaurants and bars.

Fraternal Hall was added to the National Register of Historic Places in 1990.





Sources
Sears, Ian. Palo Alto Now and Then: 140 University Avenue--a Gathering Place for over 100 Years. Palo Alto Pulse. July 30, 2015. Accessed July 22, 2017. http://www.paloaltopulse.com/2015/07/30/palo-alto-now-140-university-avenue/.