Private Chester A. Holley
Introduction
Private Chester A. Holley; Born 5 Jan 1899 – Myra, WV; Died 14 Oct 1918 – France; Co. B, 7th Infantry Regiment, 5th Infantry Brigade, 3rd Division – US Army
Images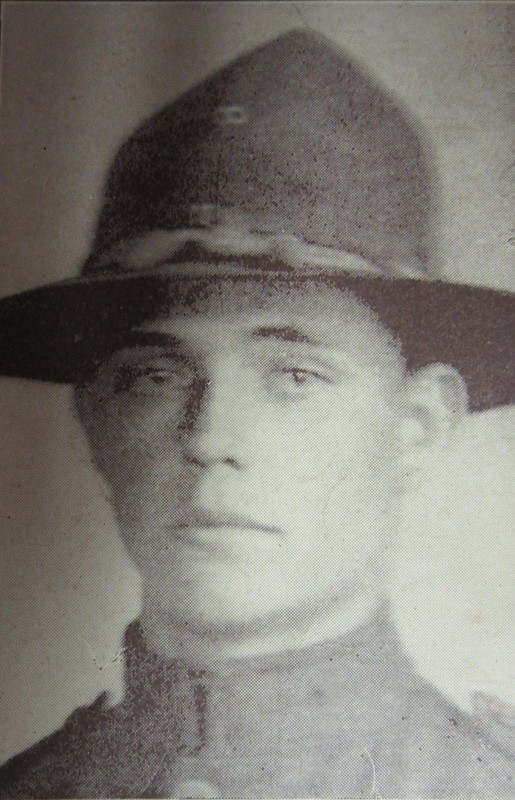 Backstory and Context
Chester Arthur Holley was born on January 5th, 1899, in Myra, West Virginia, to Charles and Tave Holley. He lived in Guyandotte and entered service in Company H of the 150th Infantry Regiment (the West Virginia National Guard) on May 15th, 1917. He was sent to Camp Shelby, Mississippi, for training and was assigned as a Private, serial number 1559757, to Company No. 6 of the Camp Shelby June Automatic Replacement Draft. He sailed for France from Hoboken, New Jersey, on the ANCHISES on June 12th, 1918. He was transferred to Company B of the 7th Infantry Regiment, 5th Infantry Brigade, 3rd Division, US Army. He was killed in action on October 14th, 1918, in France, and was buried in the Meuse-Argonne American Cemetery. The report of his death was sent to his family in a very indirect manner:
CHESTER HOLLEY DEAD IN FRANCE
NEWS REACHES MOTHER IN LETTER OF COMRADE.
Bob Shaffins, Who Tells of Bunkie's Death, Is Also Wounded and in Hospital.
The letter of a comrade has brought to the city the news of the death of Chester Holley, 19, son of Mrs. Tave Holley of Guyan street, Guyandotte. The letter came from Bob Shaffins of Twenty-first street, who told his wife that he had been wounded and that Chester Holley, his Bunkie and friend, had died October 15. Mrs. Shaffins took the letter to Holley's mother.
The case has been referred to the home services section of the Red Cross and an investigation is being made. Mrs. Holley has received no official notification of her son's death.
He enlisted in the 150th when he was but 18 years of age, leaving home In September, 1917, when his mother saw him for the last time.
 – Huntington Herald-Dispatch, December 4th, 1918
[From In the Service of Their Country - used with permission of the author]
Sources
Woodard, Benjamin. In the Service of Their Country: The Story of the Soldiers from Cabell County, West Virginia, Who Gave the Ultimate Sacrifice in the Great War. Sixth Printing. Benjamin Woodard - Lulu, 2019.
Image Sources
Honor Roll of Cabell County, W.Va. - Author's Picture (Benjamin Woodard)

Additional Information