Mexic-Arte Museum
Introduction
Founded in 1984, the Mexic-Arte Museum is one of the few Mexican art museums in the country. It promotes and celebrates Mexican, Latino, and Latin American culture through art exhibitions and various educational programs. Since its inception it has grown to be an important part of Austin's thriving cultural scene. The museum's permanent collection is comprised of 1,500 historical and contemporary works, the majority of which are dance ceremonial masks from Mexico. Another large portion of the collection consists of prints, featuring artists such as Alejandro Colunga, Jose Luis Cuevas, and Ernest F. de Soto. The museum, which moved to this location in 1988, also features a library that holds 5,000 books. Programs include guided tours, family days (with free admission), and printmaking classes. Around 75,000 people visit the museum each year.
Images
The Mexic-Arte Museum was founded in 1984 and is one of the country's few Mexican art museums.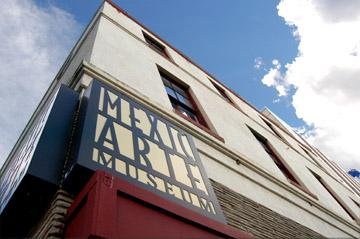 The Mexic-Arte displays many exhibits both temporary and permanent, contemporary and historical. Image obtained from moderntejana.com.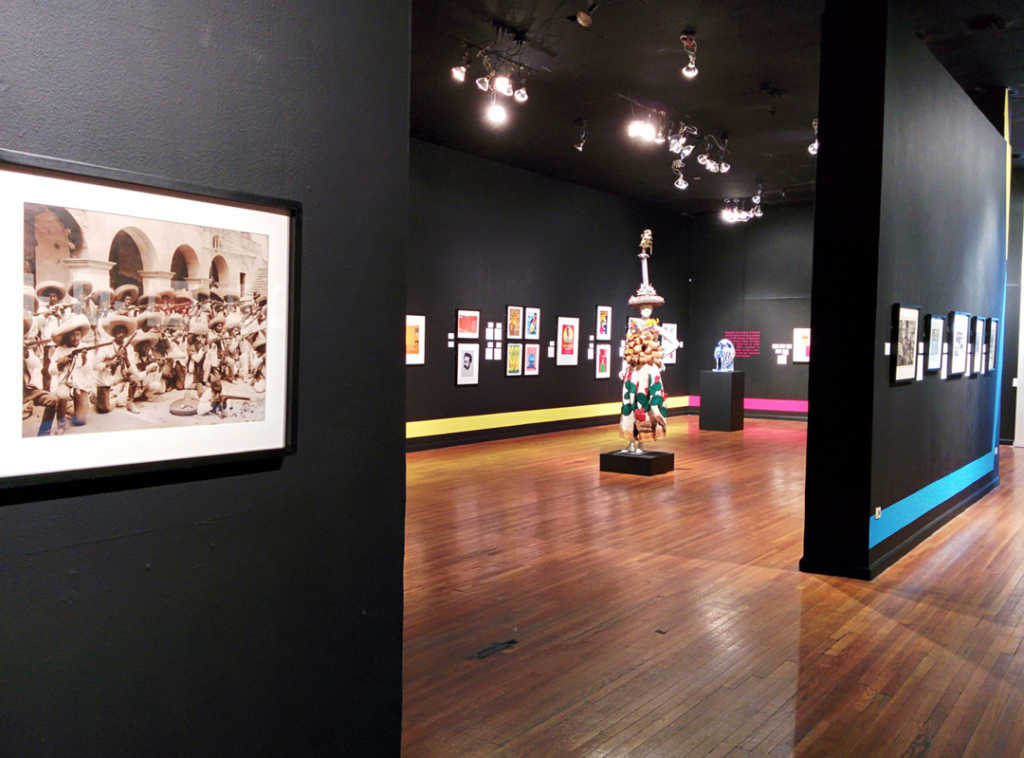 Backstory and Context
The non-profit Mexic-Arte Museum was founded by artists Pio Pulido, Sylvia Orozco, and Sam Coronado in 1984 to preserve and share Mexican culture. Originally located at the Arts Warehouse in downtown Austin, the Museum moved to its current location on Congress Avenue in 1988.
The Mexic-Arte Museum's permanent collection includes some 1,500 works of art ranging from paintings and sculptures to masks and photographs. These include the Contemporary Latino Artists Collection, the Serie Print Project Archive, the Ernest F. de Soto Collection, and the Taller de Grafica Popular Collection. The majority of permanent items are ceremonial and decorative dance masks, important components of many Mexican cultural activities. There is also a library containing over 5,000 books dating back to the 19th century. In addition to the permanent collection, the Museum also hosts a number of temporary art exhibits year-round.
The Mexic-Art Museum has presented a variety of educational programs and social events throughout the years to share Mexican and Latin American culture. These include an annual Day of the Dead festival and parade, a Catrina Ball, poetry nights, and a Screen It! program that teaches students screen printing.

Sources
"History." Mexic-Arte Museum. Accessed June 26, 2017. http://www.mexic-artemuseum.org/about/mission#history.

Photo 1: Mexic-Arte Museum
Photo 2: https://www.moderntejana.com/wp-content/uploads/2015/08/Mexic-Arte-Museum-Austin-6-1024x758.jpg

Additional Information