Lorin Theatre (Phillips Temple)
Introduction
The building that is now Phillips Temple C.M.E. once housed one of the community's earliest theaters. The original Lorin Theatre was built in 1909 and was demolished, rebuilt, and remodeled over the years that it was in operation. Since 1954, the building has been home to the Phillips Temple C.M.E.
Images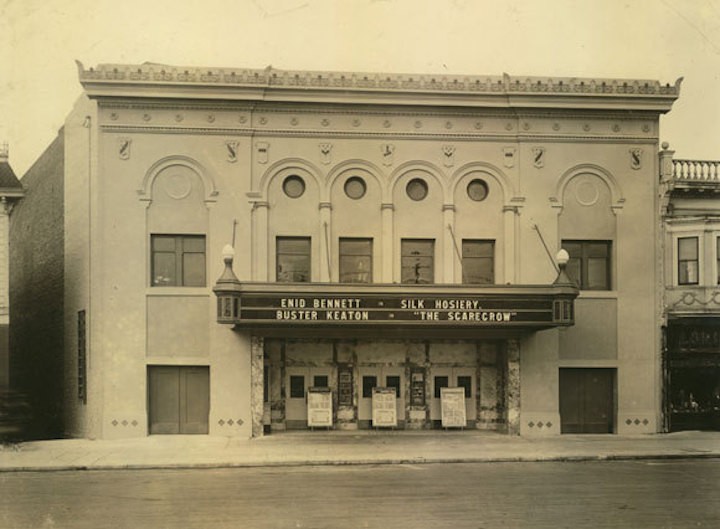 The former theater is now Phillips Temple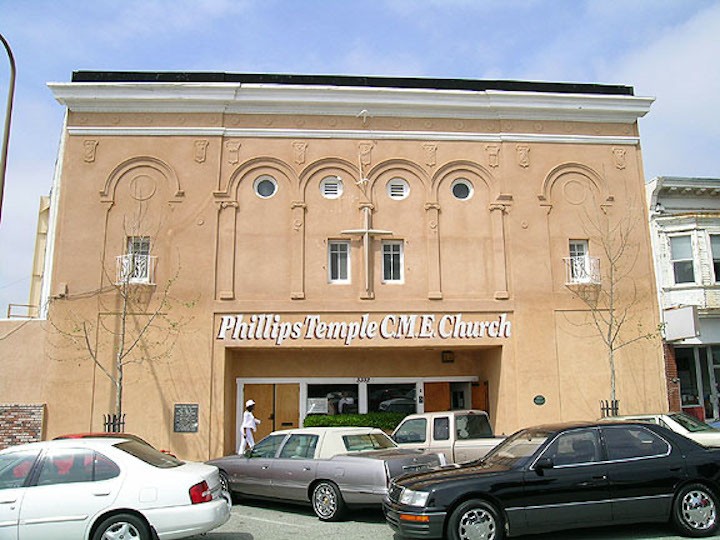 Backstory and Context
The first theater in South Berkeley was built in 1909 on Adeline Street. It was a simple theater, with seating for only 144 patrons--on stools. That theater--the original Lorin Theatre--closed in 1916 and was demolished.

Later that year, a new Lorin Theatre, with increased seating capacity, opened. It was considerably enlarged in 1921 to allow for 1,500 patrons. The newly remodeled theater boasted a large marquee, an organ for the accompaniment of silent movies, and an Italian Renaissance facade. The owners boasted that "every foot of film" received their personal inspection before being screened. The theater was remodeled again in 1931 and 1935.

The Lorin Theatre continued operation until 1952. In 1954, the building became the home of the Phillips Temple C.M.E. Church, and it remains to the present. The building underwent a substantial renovation in 1999.
Sources
Gabel, William. Lorin Theatre. cinematreasures.org. Accessed June 21, 2017. http://cinematreasures.org/theaters/5083.