Highfields, Historical Home of Charles and Anne Lindbergh
Introduction
Now a rehabilitation center for young women, Highfields was once the home of Charles and Anne Lindbergh, the famous aviators of the 20th century whose oldest son, Charles Jr., was kidnapped from the home and later found killed nearby over two months later. The terrible incident occurred on the night of March 1, 1932. A German-native man, Bruno Richard Hauptmann, was convicted of the crime and died on the electric chair in 1936. The kidnapping and murder was a sensational news story and even dubbed the "crime of the century." It further increased the Lindbergh's already high public profile. Charles was known around the world as the first person to fly solo across the Atlantic from New York City to Paris in 1927. Anne was a published author and aviator herself. They eventually moved to England in 1935 to get away from the constant press publicity in the aftermath of their son's death. The house was given to the state in 1941 and became a rehabilitation center in the 1950s. It was added to the National Register of Historic Places in 1994.
Images
Highfields was built in 1931 by the Lindberghs to get away from the incessant publicity in New York City. Photo: Jerrye & Roy Klotz, MD, via Wikimedia Commons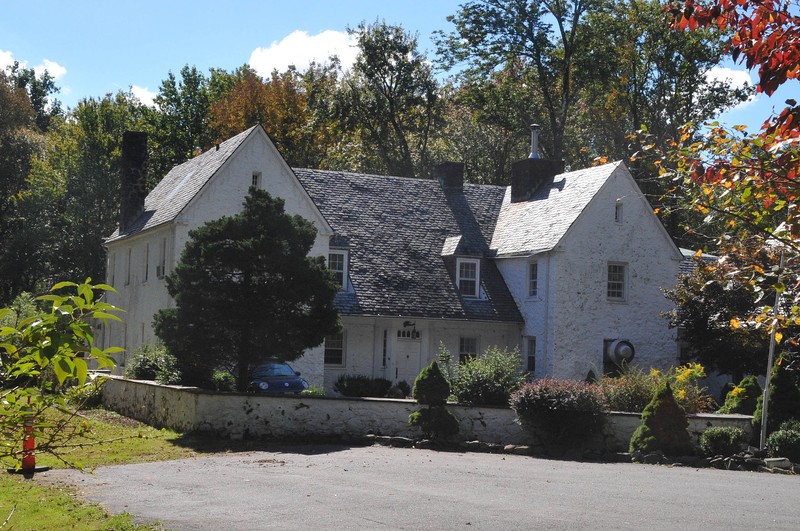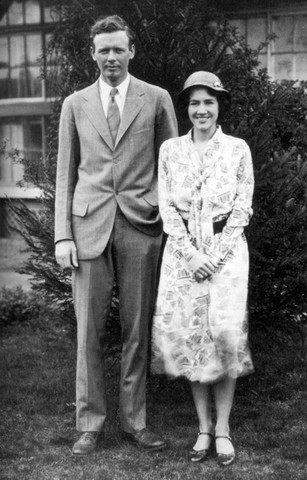 Backstory and Context
Bruno was able to enter the second floor window where Charles Jr. was sleeping, using a ladder. He was also aided by a faulty window shutter that was not able to close shut. He denied that he was the perpetrator of the crime up until his death.
Sources
English, Ilona. "Highfields." National Park Service - National Register of Historic Places Nomination Form. September 23, 1994. https://npgallery.nps.gov/GetAsset/4a4ee5bb-29c0-405f-aa78-5d7ab45f6a3a.

Linder, Douglas. "The Trial of Richard "Bruno" Hauptmann: An Account." University of Missouri-Kansas City School of Law. 2005. http://law2.umkc.edu/faculty/projects/ftrials/Hauptmann/AccountHauptmann.html.

Additional Information