Palmer Park
Introduction
Palmer Park is the second largest park in the Janesville area. In 1929, at the height of park creation, sixty nine acres were donated to the city by the Palmer family. The Palmer family was made up of very notable figures who settled in Janesville in 1856. Various members worked as doctors and lawyers. More notably, William F. Palmer was a partner in establishing the Parker Pen Company in 1892.
Images
Palmer Park Bridge circa 1980s/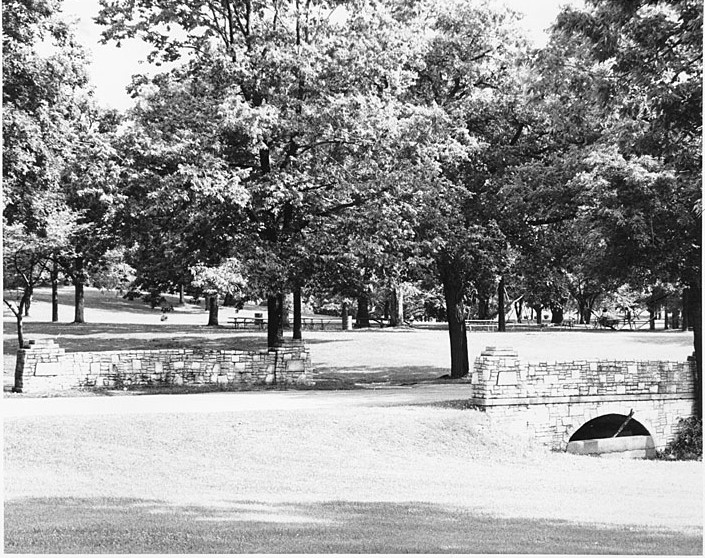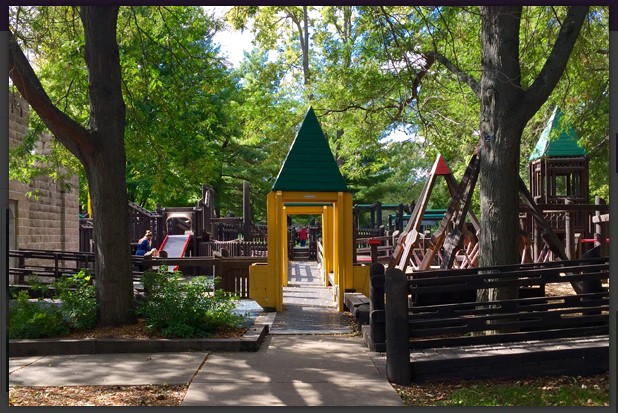 Backstory and Context
Some notable features of this park include: a kid friendly zip line, pet exercise area, and the CAMDEN Play ground which is believed to be the most accessible park as it has ramps and swings available for those children who are reliant on wheelchairs. The Playground was built in 1993 by community volunteers and has recently been rebuilt in 2017 to be even more accessible for all children.