Samuel Hume House (Hume Castle)
Introduction
Known as the Hume Castle and the Hume Cloister, the home at 2900 Buena Vista Way was commissioned in 1927 by Samuel Hume and his wife, Portia. The home was modeled after a medieval French cloister. It is a City of Berkeley Landmark.
Images
An aerial view of the Hume house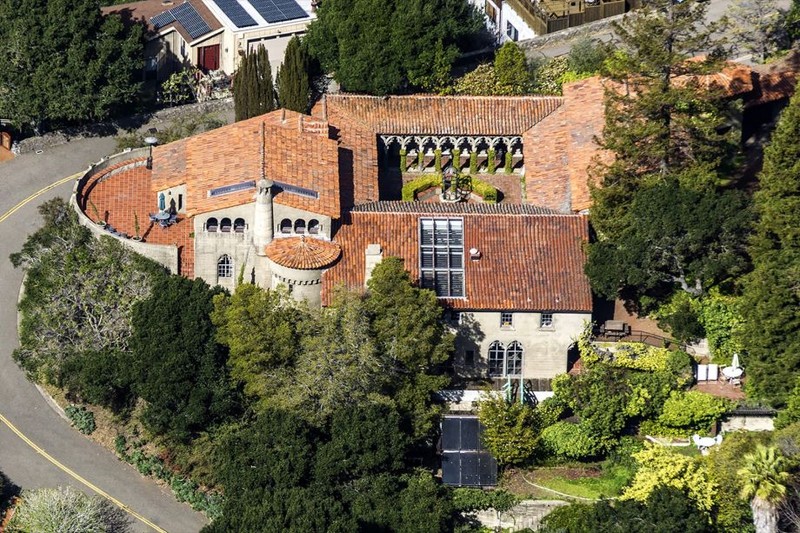 Medieval columns inside the Hume house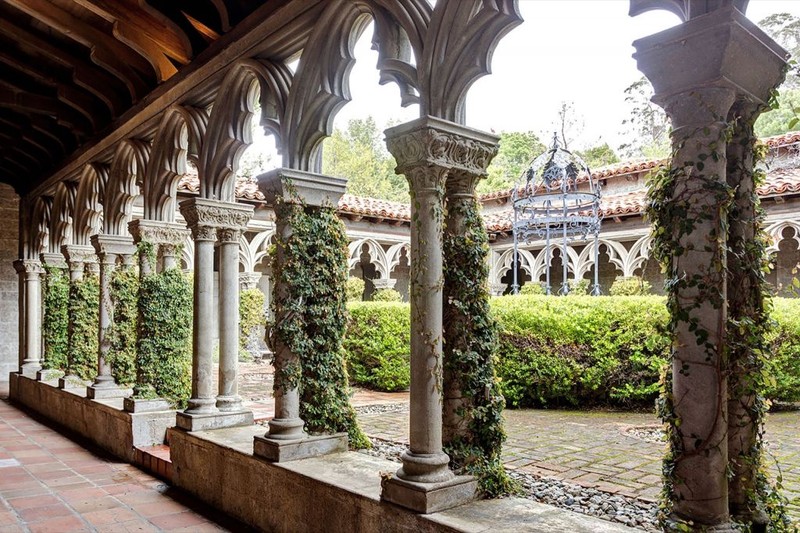 Backstory and Context
One of the more remarkable residences in Berkeley, the former of Samuel and Portia Hume is variously known as the Hume Castle and the Hume Cloister. In 1927, the Humes commissioned architect John Hudson Thomas to build the home. Thomas worked closely with the Humes, who wanted the home to be a close replica of a 13th century French cloister.

Hume was a professor of dramatic literature and art at Berkeley, as well as the director of the Greek Theater and his wife was a psychiatrist and professor at the university.

The home is over 5,700 square feet, and includes solar heating and a koi pond. It isn't only the home's exterior that is reminiscent of a castle; the inside is constructed of stone, with arches, domed ceilings, and heavy wood beams.

The Humes lived in the home from 1928 to 1975, when the home was sold to an architect. The home was sold a second time, and the most recent owners, who lived there for thirty years, listed the home on the market with a price of $5 million.The home was listed as a City of Berkeley Landmark in 1985. Much of the original architecture remains intact.
Sources
Pao, Roann. Gothic "Hume Castle" in Berkeley Hills hits market at $5 million. The Daily Californian. April 16, 2016. Accessed June 18, 2017. http://www.dailycal.org/2016/04/04/gothic-hume-castle-berkeley-hills-hits-market-5-million/.