Cleveland Museum of Art
Introduction
Located north of the Wade Lagoon, the Cleveland Museum of Art forms the focus of the city's Wade Park Fine Arts Garden, which features the Cleveland Botanical Gardens and the Cleveland Museum of Natural History. The museum, which was founded in 1913 and opened in 1916, is considered to be one of the world's best art museums, holding over 45,000 works of art representing all regions of the globe and from ancient to contemporary. It is especially known for its excellent collections of Asian and Egyptian art. Notable artists in the collection include Botticelli, El Greco, Goya, Matisse, Renoir, Thomas Cole, Picasso, Warhol, Jackson Pollock, Chuck Close, and Monet. The museum also features the Ingall's library, which is one of the largest art libraries in the country. Admission to the museum is free.
Images
The Cleveland Museum of Art opened in 1916. It is one of the world's most renowned art museums.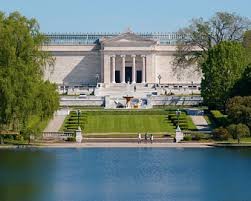 The atrium built in 2012 provides a shaded area over the space between the museum wings.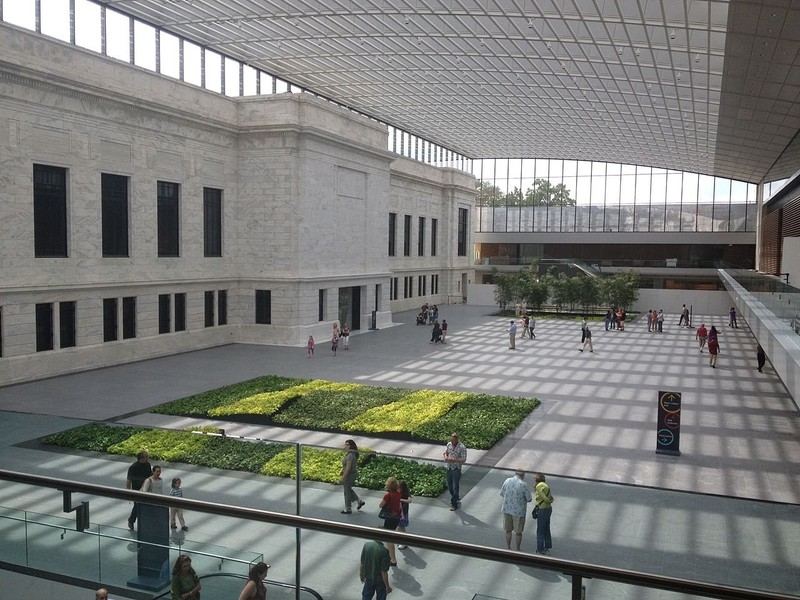 This sculpture, "Night Passing the Earth to Day" by Frank Jirouch, which is part of the museum's collection, overlooks the Wade Lagoon towards the museum. Other sculptures are located on the museum grounds as well.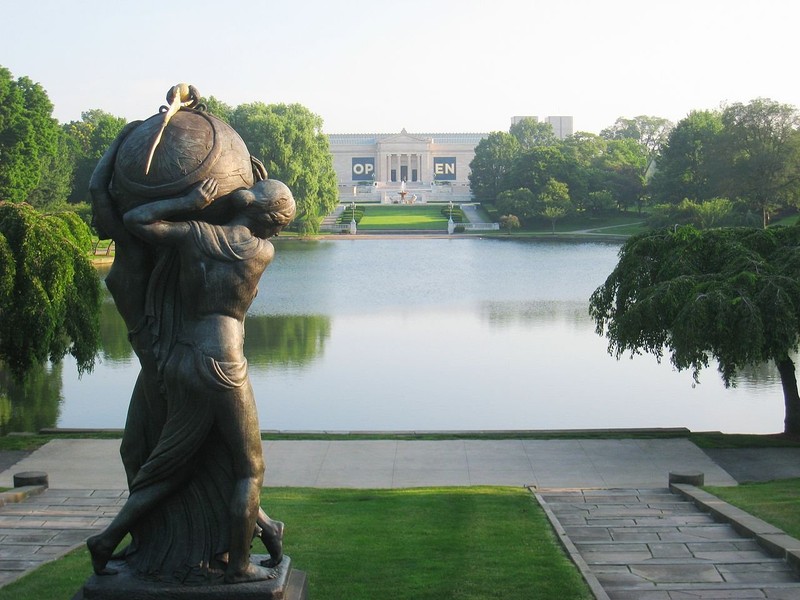 Backstory and Context
The museum owes its existence in large part to Cleveland industrialists Hinman B. Hurlbut, John Huntington, and Horace Kelley, who all donated funds to establish an art museum. Another key person was Jeptha H. Wade, who donated the Wade Park property. Architecture firm Hubbell & Benes designed the building in the Neoclassical style. The museum added a modern wing on the northern side in 1971 and an atrium in 2012 that covers the area between the original building and the newer one.
Sources
"Museum History." Cleveland Museum of Art. Accessed May 31, 2018.
http://www.clevelandart.org/about/about-the-museum/history-and-mission.

Photos: Wikimedia Commons
https://commons.wikimedia.org/wiki/Category:Cleveland_Museum_of_Art

Additional Information