San Francisco War Memorial and Performing Arts Center
Introduction
The San Francisco War Memorial and Performing Arts Center (SFWMPAC) is one of the largest performing arts centers in the United States. Comprised of the War Memorial Opera House, the War Memorial Veterans Building, and the Louise M. Davies Symphony Hall, it covers 7.5 acres and totals 7,500 seats among its venues. The Opera House and Veterans Building were built in 1932; the Davies Symphony Hall was built in 1980. The "War Memorial" name commemorates all who served in the First World War, which had ended seven years earlier. Architect Arthur Brown Jr. designed the Opera House and Veterans building and were one of the last Beaux-Arts style structures erected in the United States.
Images
The lobby of the Opera House features ornate interior elements.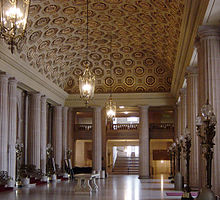 As its name indicates, the War Memorial Opera House is home to the San Francisco Opera and the San Francisco Ballet. It was built in 1932.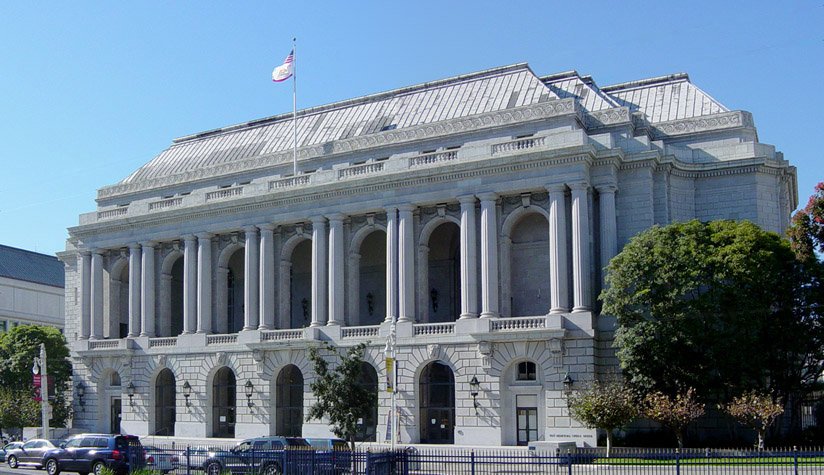 The War Memorial Veterans Building was built in 1932 and features the Herbst Theater, the Green Room (a performance and event hall), and one of the three galleries of the San Francisco Arts Commission.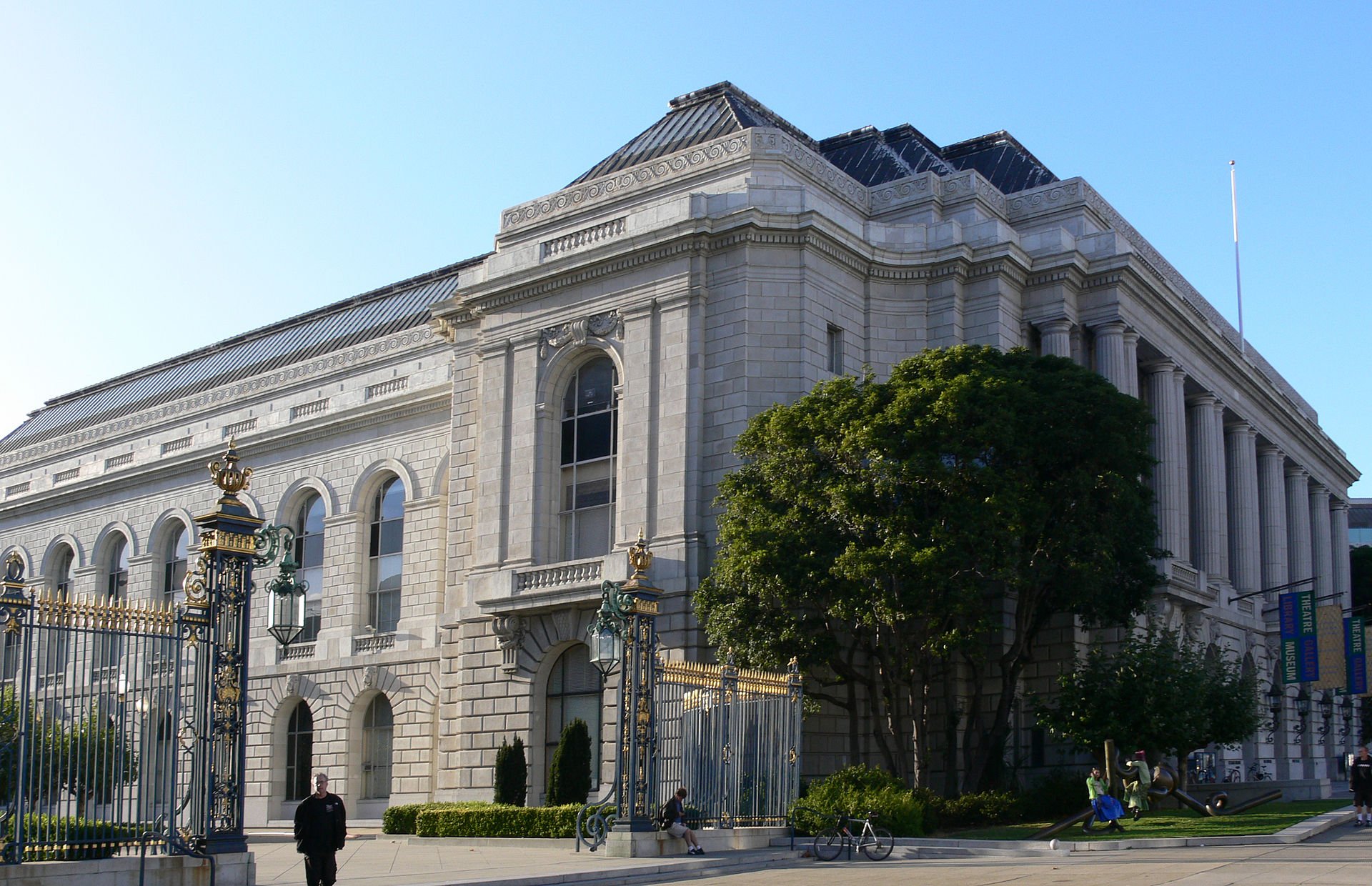 The Louise M. Davies Symphony Hall was constructed in 1980 and is home to the San Francisco Symphony.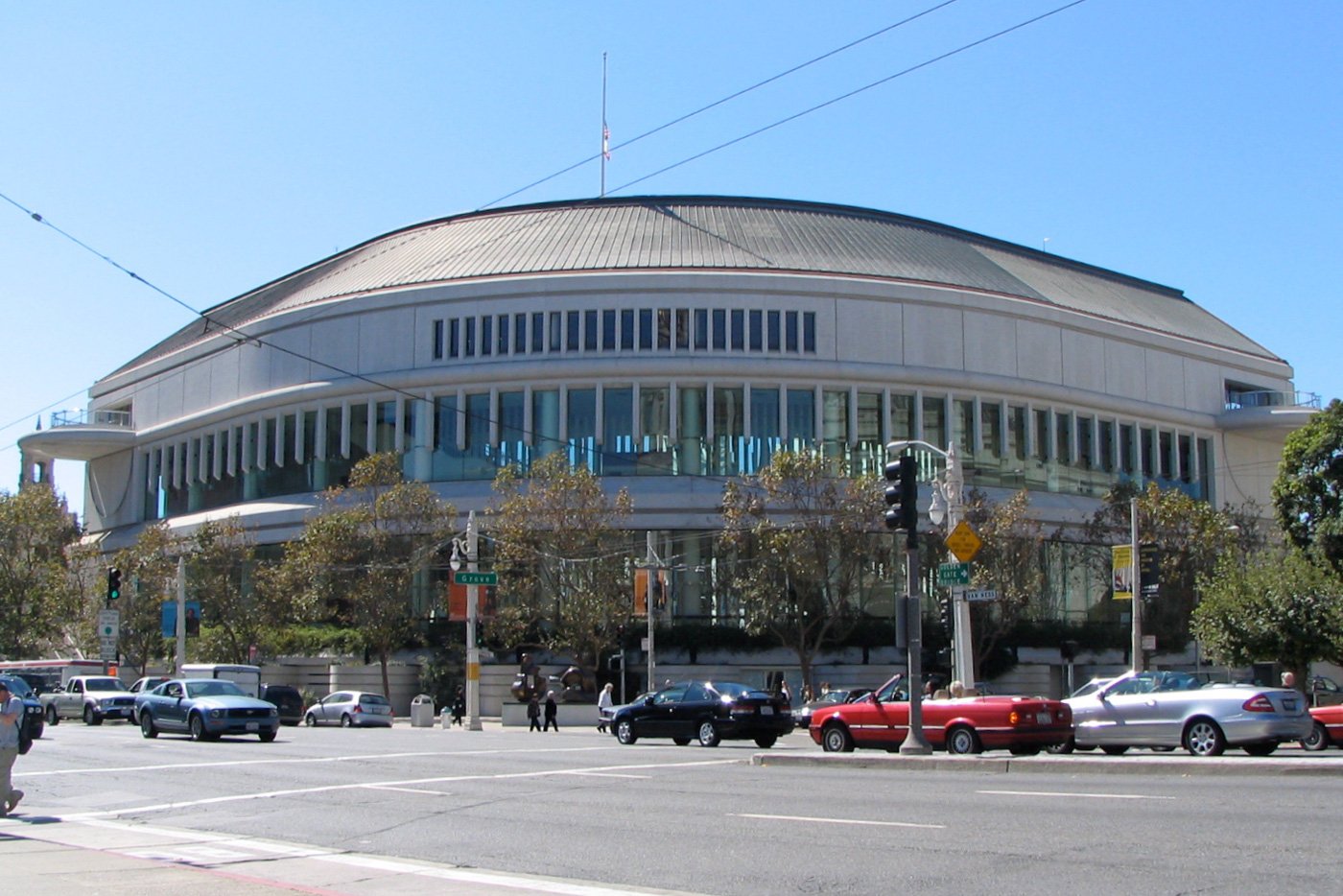 The symphony hall features 2,743 seats.

Backstory and Context
After WWI, Major Charles H. Kendrick conceived the idea of combining the new performing hall with the growing demand throughout the nation for memorials commemorating the heroes of the war. In October 1922, an Architectural Advisory Committee was appointed created, chaired by Bernard Maybeck, it included Willias Polk and many other prominent architects. In January 1923, they decided to erect an Opera House, American Legion Building, and Art Museum.
Foundation work commenced on January 28, 1931. The cornerstones were laid on Armistice Day, 1931. The complex was dedicated on Admission Day, September 9, 1932. The Opera House opened on Saturday evening, October 15, 1932, with a performance of Puccini's La Tosca, with Maestro Merola conducting and the great Claudia Muzio in the title role. When it opened, it was the first municipally owned opera house in the world.
In April, May and June of 1945, towards the end of WWII, the two buildings of the War Memorial served as the birthplace of the United Nations. Most of the meetings and ceremonies of the Conference took place in the Veterans Building, but it was on the great stage of the Opera House that President Truman and other heads of state and dignitaries signed the United Nations Charter at a plenary session on June 26, 1945.
Sources
"History." San Francisco War Memorial and Performing Arts Center. Accessed May 21, 2017. http://sfwmpac.org/history.

San Francisco Landmark #84 War Memorial Complex. Noe Hill. Accessed May 21, 2017. http://noehill.com/sf/landmarks/sf084.asp.

San Francisco War Memorial and Performing Arts Center. Architect Magazine. Accessed May 21, 2017. http://www.architectmagazine.com/project-gallery/san-francisco-war-memorial-and-performing-arts-cent....

Photos: Wikimedia Commons
Additional Information