John Spencer Mansion
Introduction
Even in the Haight, a neighborhood famed for its ornate Victorian homes, the John Spencer home is remarkable. The home is a 7,000 square feet behemoth that lords over the lower Haight. Equally remarkable is that the home has experienced all the vicissitudes of San Francisco's history largely intact.
Images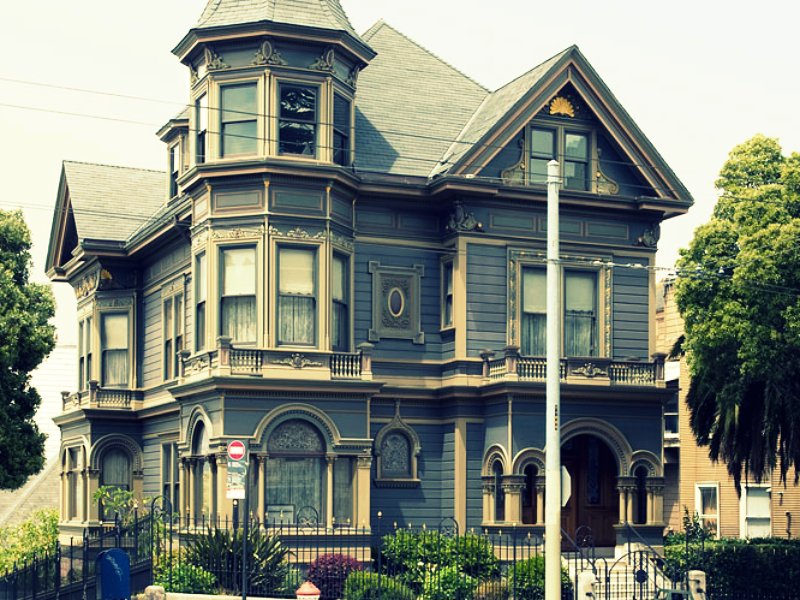 Detail of one of the mansion's windows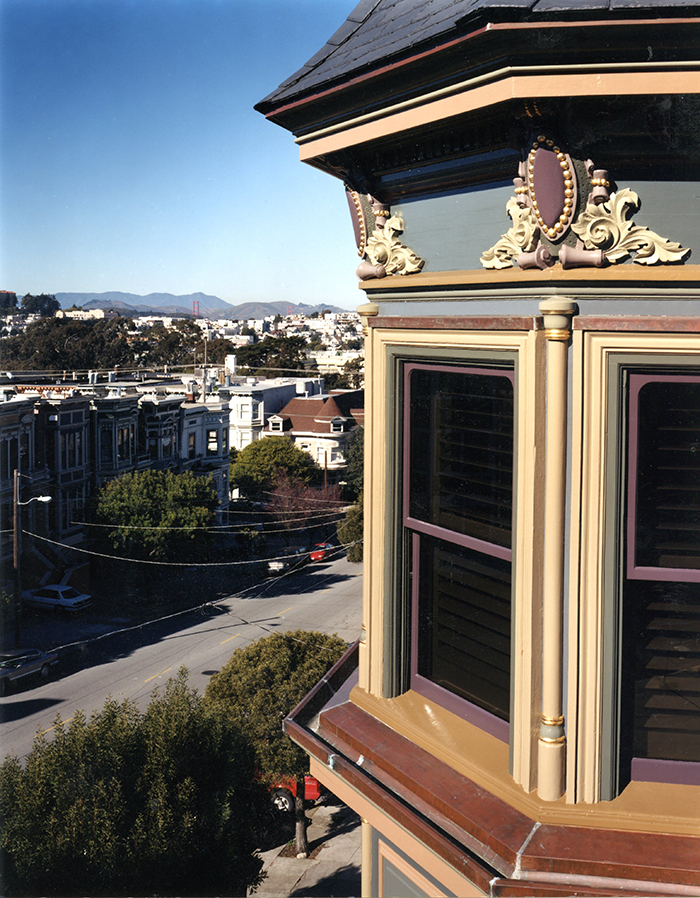 Backstory and Context
The John Spencer mansion is one of the more striking homes in a district renowned for its architecture. The massive green Victorian that overlooks the lower Haight was built in 1895 by architect Fred Rabin. The Queen Anne Victorian was the home of John Spencer, a surgeon and son of a prominent family.

The Spencer mansion is massive, with just over 7,000 square feet and thirty rooms. The fact that the home has survived--intact and in good condition--for over a century is a testament to the craftsmanship of those involved in its construction. Even by the standards of late nineteenth century Victorian architecture, the home makes extensive use of wood carvings, on both its exterior and interior.

Though the home went through a period of relative neglect from the 1950s to the 1980s, during which time some of its ornamentation was lost, the home remains remarkably well-preserved, retaining 90 percent of original materials and finishes on its exterior. The home underwent a thorough restoration in 2001 and currently functions as a bed-and-breakfast.

The Spencer mansion was added to the National Register of Historic Places in 2005.
Sources
http://noehill.com/sf/landmarks/nat2005000273.asp Retrieved 8 May 2017.
Additional Information