Millard Fillmore Boyhood Home
Introduction
Located in the Finger Lakes area of New York state, near the towns of Moravia and Niles, is the birthplace of a significant leader in American history. Millard Fillmore, the thirteenth President of the United States, was born to humble poverty stricken beginnings in rural New York. A son of tenant farmers, Fillmore would riseup through hard work and study to develop his law and political career. Fillmore began life in a small cabin found on the frontiers of New York State and would end it as one of the most esteemed men in the country.
Images
Millard Fillmore Boyhood Home Site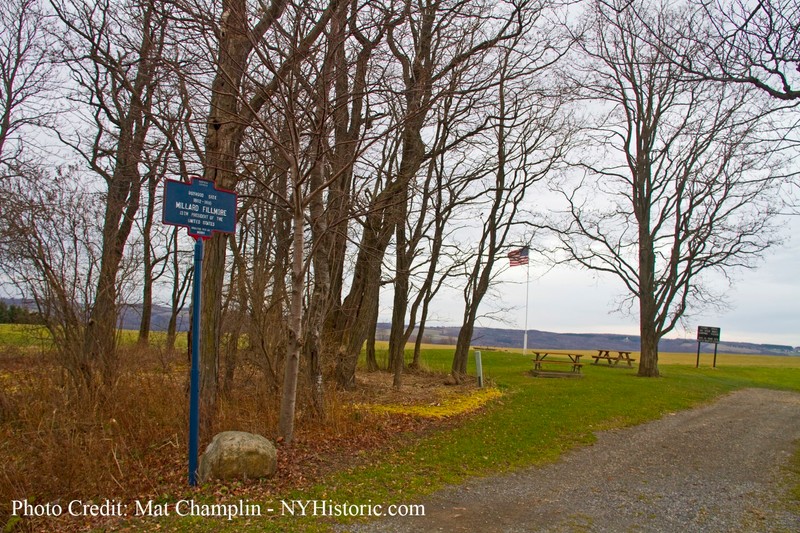 Fillmore Boyhood Home Site (Sign)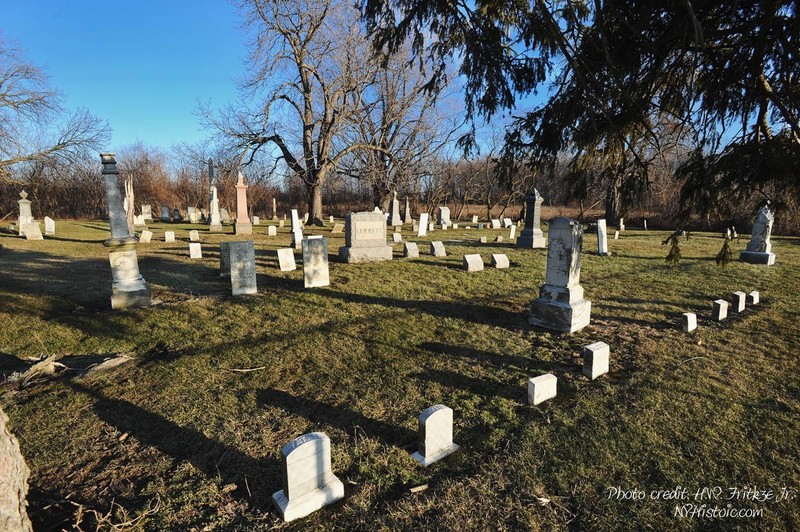 Backstory and Context
Millard Fillmore was born to tenant farmers in rural New York, in January of 1800. His family dwelling was a small cabin located near the towns of Moravia and Niles in the Finger Lakes are of New York. The family lived and worked in extreme poverty. When he was fifteen years old, Fillmore began apprenticing for a local cloth maker to help support his family. He powered through the brutal apprenticeship for a few years until Fillmore left his home for New Hope, New York. There he attended New Hope Academy where his love for education and law began.
His career is law and politics started when Fillmore became a clerk for a local judge, in 1819. He worked there until he was admitted to the New York Bar in 1823. After much success as a young lawyer he ran for the New York House of Representatives in 1932, and won. From there he continued to climb the political ranks until he was elected as Zachary Taylor's Vice President in 1848. After the sudden death of Taylor, in 1850, Fillmore took the office of President. He led the country through much strife from 1850-1853.
Today his birthplace is commemorated by a small memorial and park erected in 1976, by the Township of Niles. It serves as a reminder of the American Dream and how, through hard work, it is possible to rise from hardship and accomplish your goals, as did Millard Fillmore. At the park, there is a sign designating Fillmore's boyhood home and the years in which he lived there. For the enjoyment of visitors there is also a picnic area with tables, a parking lot, and an America Flag in remembrance of the thirteenth President of the United States.
Sources
"Millard Fillmore." White House Historical Association, accessed 08 Mar. 2017 https://www.whitehouse.gov/about-the-white-house/presidents/millard-fillmore/

"Millard Fillmore." Biography.com. A&E Networks Television, accessed 02 Apr. 2014.

"Millard Fillmore Boyhood Home." New York Historic accessed 2 April 2014, http://nyhistoric.com/2011/12/millard-fillmore-boyhood-home/



Additional Information