Lafayette County Courthouse
Introduction
The third courthouse constructed after Lexington became the county seat, this building was completed in 1849. Enslaved persons represented a quarter of the population at the time of the Civil War and most of the men in the area either supported the South or attempted to stay neutral in the conflict which was particularly devastating for families in the region. The war was also disruptive for the city and the courthouse was converted into a hospital for wounded soldiers. Visitors to the courthouse should be sure to look for the columnn that contains a cannonball that impaled the building. In general, Union forces thwarted the efforts of pro-Southern men to lead Missouri out of the Union and raids by Confederate military leaders like Sterling Price failed to alter the course of the war.
Images
Lafayette County Courthouse was completed in 1847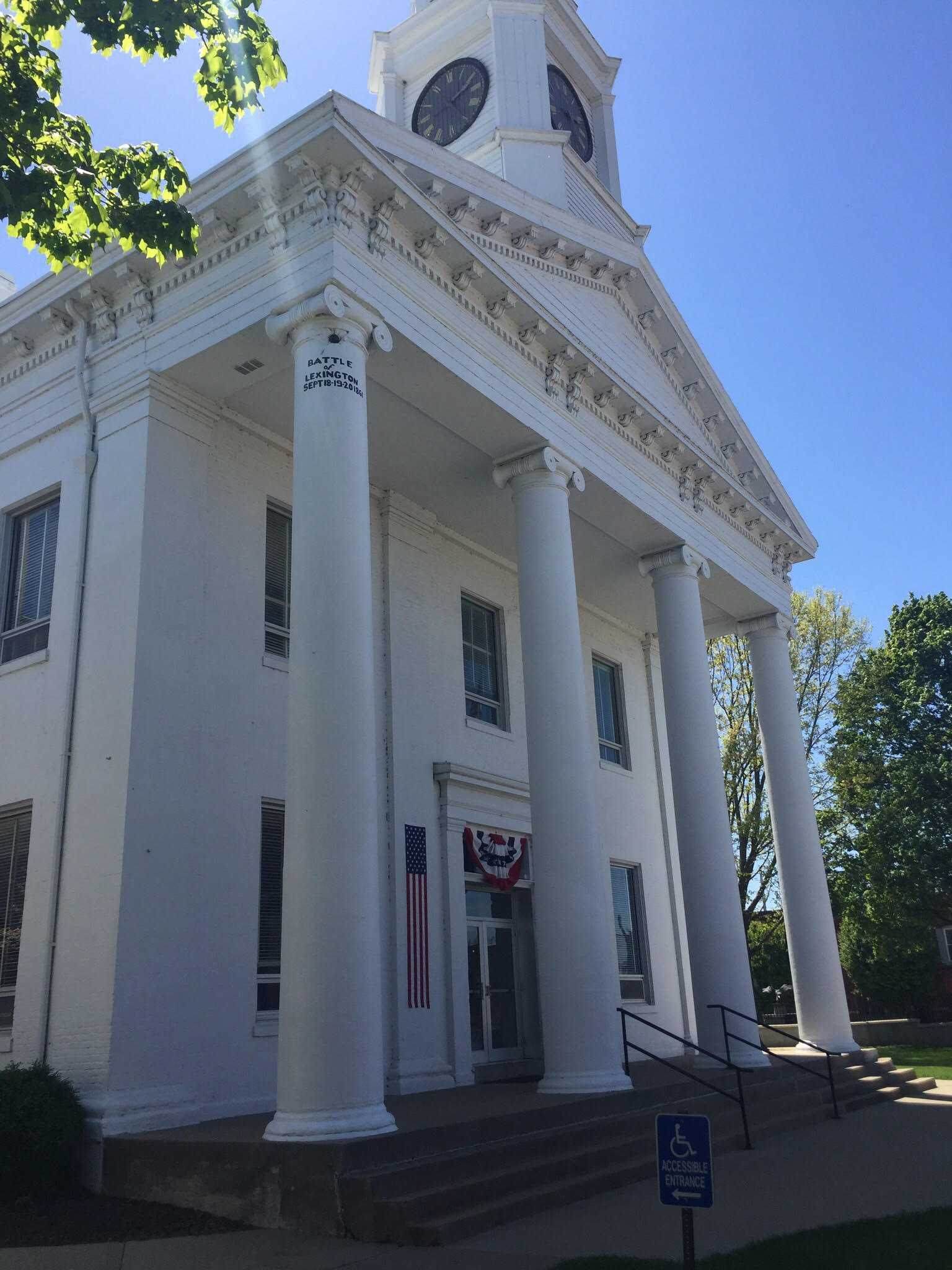 This historical marker outside the courthouse offers a concise history of the structure and the courthouses that came before it.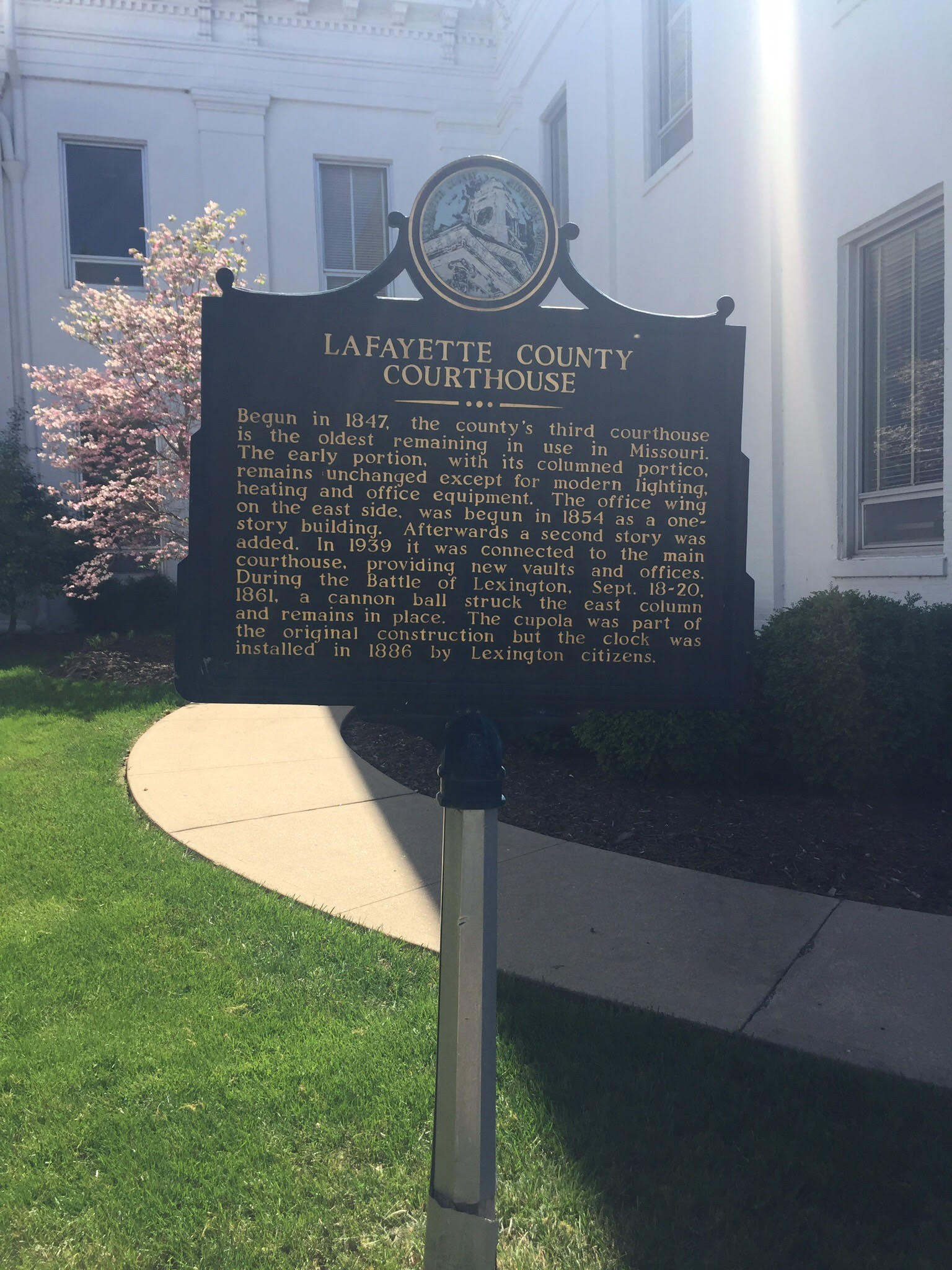 Backstory and Context
Lafayette County was organized in 1820, although it was originally known as Lillard County and the county seat was located at Mount Vernon. In 1825, Lillard County changed its name to Lafayette as part of the national celebration that accompanied Marquis de La Fayette's visit to the United States. The county seat also switched to Lexington and the first county courthouse in Lexington was constructed in 1824 under the supervision of Justice of the Peace Henry Renick. This structure was used until 1832 and replaced by a three-story courthouse at the same location in 1835.

As the central business district of the town shifted to the west, this courthouse replaced the previous structure which was purchased by the Baptist Female College. The current courthouse was completed in 1849 and during the Civil War, the Lexington Courthouse was converted into a hospital. The courthouse was also fired upon and there is a small cannonball in one of the columnns.

Sources
"Lafayette County Courthouse." 1847 Courthouse. Lexington Tourism Bureau, n.d. Web. 28 Apr. 2017.
Additional Information