Rochambeau Statue
Introduction
Dedicated on May 24, 1902 by President Theodore Roosevelt, this monument commemorates the life of Jean Baptiste Donatien de Vimeur, Comte de Rochambeau. This monument was dedicated to Rochambeau in recognition of his military service to the American colonies during the Battle of Yorktown in the Revolutionary War. The monument is placed in the southwest corner of Lafayette Square. The monument serves as a reminder of the alliance between France and the American colonists who fought for independence from Britain. During the dedication ceremony of the monument, President Roosevelt stated to the French diplomats, "because the history of the United States has been so interwoven with what France has done for us...the American people, through me, extend their thanks to you."
Images
The unveiling of the monument on May 24, 1902.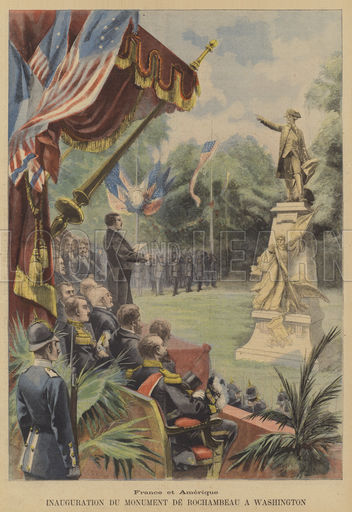 Rochambeau led French forces against Britain in the Battle of Yorktown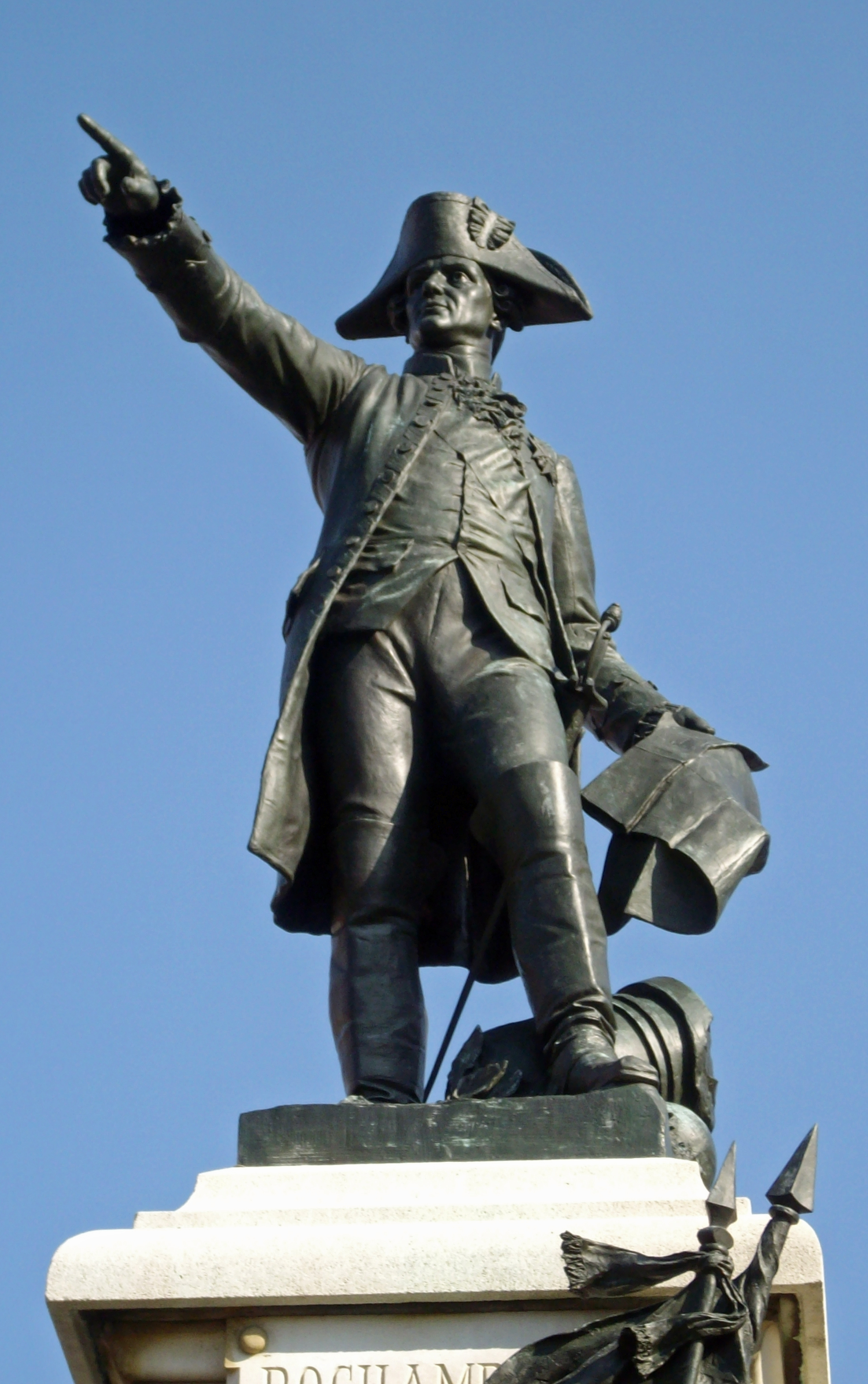 Backstory and Context
Rochambeau was born on July 1, 1725 near Vendome, France. By the age of 36, Rochambeau had been made the inspector of the French Calvary in recognition of his leadership and success on the battlefield during the Seven Years War and the War of Austrian Succession. Rochambeau spent the next decade and half training his army in anticipation for a war with the rival British. In 1780 he was promoted to Lieutenant General, and had 5,500 soldiers under his command. His mission was to support the American colonists in their war. He and his men arrived in Newport, Rhode Island in July of 1780.

The following year, General Cornwallis and his troops made their way into Virginia. Rochambeau convinced General George Washington that they needed to concentrate all of their forces on the Virginia Peninsula. Over 12,000 men, artillery, supplies, and two French fleets converged on the British at Yorktown. On October 19, 1781, Cornwallis surrendered and the British ended the war shortly thereafter.

When the war was over, Rochambeau returned to France but continued to correspond with George Washington. Rochambeau tried to retire from the military but his plans were put on hold due to the French Revolution in 1789 when King Louis XVI promoted him to Marshal of France. During the Reign of Terror in 1793, Rochambeau was arrested due to the king being overthrown and the rise of Robespierre. Rochambeau was freed and his life was saved about a year later when Robespierre passed away. Then on May 12, 1807 Rochambeau passed at the age of 83.
Sources
Phifer, Evan. Monuments to the American Revolution in Lafayette Park. White House History. May 12, 2016. Accessed April 27, 2017. https://www.whitehousehistory.org/monuments-to-the-american-revolution-in-lafayette-park.

The American Revolution. Jean-Baptiste-Donatien de Vimeur, Comte de Rochambeau (1725-1807). Accessed April 30, 2017. http://www.ouramericanrevolution.org/index.cfm/people/view/pp0028.


Additional Information