Herbert Hoover High School
Introduction
Herbert Hoover High School located in Clendenin, West Virginia was built in 1963 and has been a part of the community since then. However, recently the school and the entire area was devastated by historic flooding that seriously damaged the school. After the flooding, FEMA determined that the school was no longer able to be used, therefore forcing Kanawha County to close Hoover's doors permanently. The school is scheduled for demolition in 2018.
Images
Herbert Hoover prior to flooding. (2013)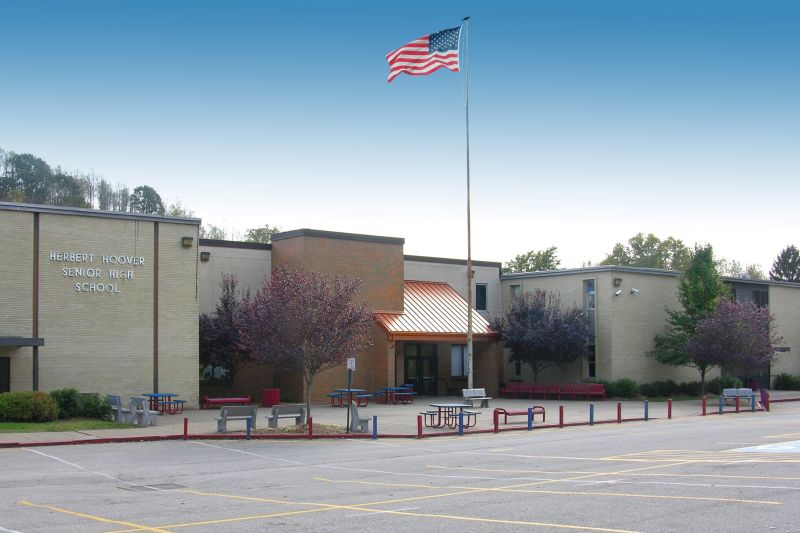 Herbert Hoover during flood. (2016)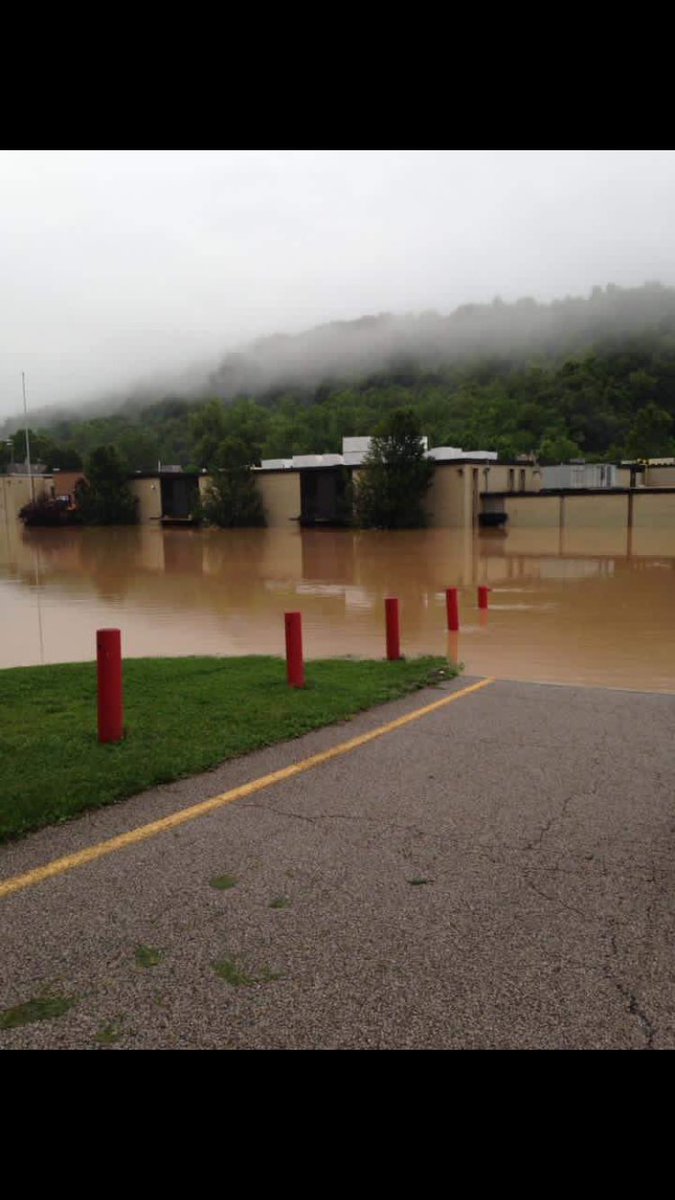 Herbert Hoover post flooding. (2016)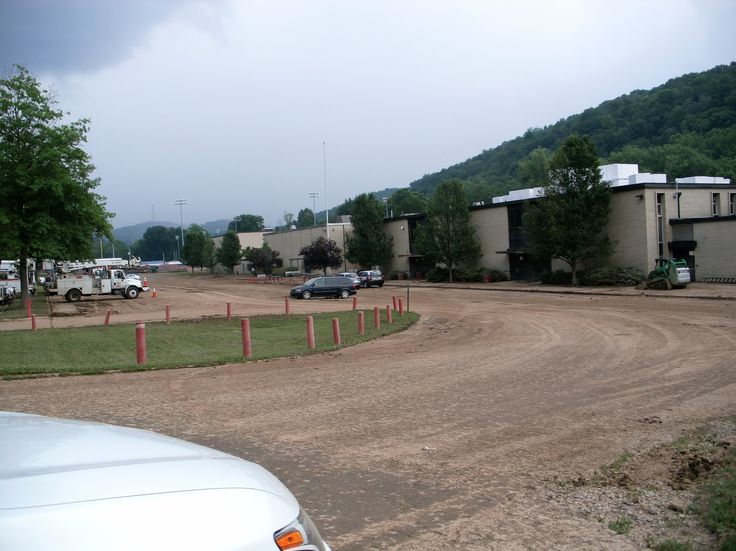 Backstory and Context
Herbert Hoover High School has been in the lives of the Clendenin residents since 1963. Several generations uarea students have attended Hoover. On June 23, 2016, parts of Kanawha County, including the Clendenin area, were devastated by historic flooding that left ruins and destruction in its wake. Statewide, over 1,500 structures were destroyed and 23 died in the flooding. Herbert Hoover stood directly in the path of the flooded Elk River, as the school stood only 50 yards from the river bank. Hoover was submerged in over seven feet of water and was severely damaged. After the water receded, government organizations, such as FEMA, came in and began doing damage assessments on impacted structures, ruling over 40% of them condemned. Hoover, being one of the condemned structures, will be demolished in 2018.

The Elk River community may never be the same due to the loss of Herbert Hoover. Students, faculty staff, and area residents fondly remember Hoover and "The River." Sports were a big part of the school's rich history. State championships and conference titles and individual player awards lined the main hall of Hoover in the achievement case. Student athletes who are now very successful came through Herbert Hoover and left their mark on the community.
During its long history, a sign at the school entrance proudly proclained the school as a "West Virginia School of Excellence." In the grand scheme, anyone on the Elk River would say that Herbert Hoover defined excellence, loyalty, character and sportsmanship. Although the building is no more, the school motto will forever ring true, Promoting Achievements and Creating Successes at Herbert Hoover High School.
Additional Information