Janis Joplin Home
Introduction
Though rock legend Janis Joplin lived a rather nomadic existence and reportedly occupied several residences in San Francisco, there is only one that can be documented: 122 Lyon Street, #3. Joplin lived at this residence in 1967 and lived here with a roomate, and for a short time, musician Country Joe McDonald also stayed at this residence while he and Joplin dated. The home is privately owned and no tours are available.
Images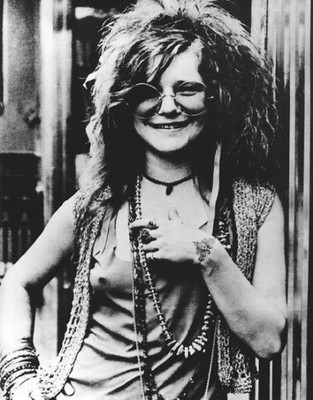 Joplin's apartment at 122 Lyon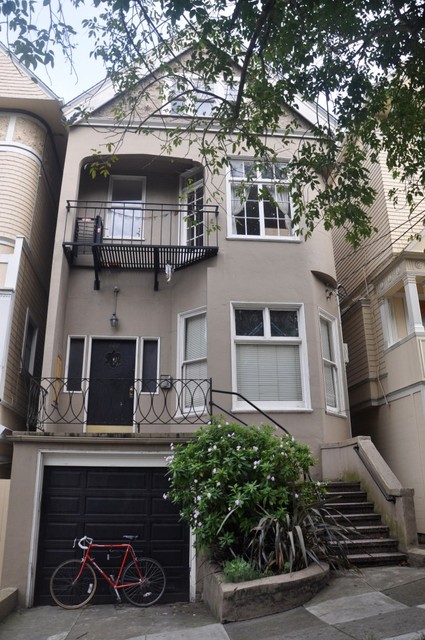 Joplin's license, which gives her address as 122 Lyon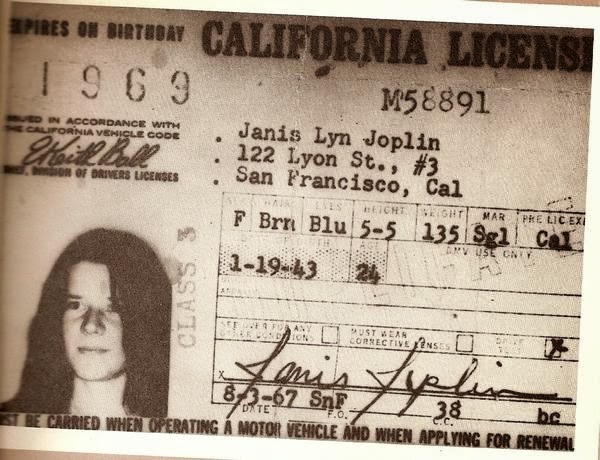 Backstory and Context
A young and unconventional Janis Joplin arrived in San Francisco in 1963, hoping to make a name for herself through music. She settled into Haight Ashbury and met future Jefferson Airplane guitarist Jorma Kaukonen, and the pair made a number of recordings of blues standards. Within a number of months, Joplin developed a reputation for heavy drug use. Her friends, alarmed at her physical decline, encouraged her to return to Port Arthur, Texas in May of 1965.

In Texas, Joplin adopted a healthier and more straight-laced lifestyle and was briefly engaged. When the relationship ended, she returned to San Francisco in 1966 and joined the band Big Brother and the Holding Company. During this time, Joplin apparently moved often and had several apartments in the city.

By 1967, however, Joplin was sharing an apartment with her friend Linda Gravenites at #3 122 Lyon Street. Of all of Joplin's rumored addresses in the city, the Lyon Street apartment is the only one that appears on official documentation. Her California driver's license, issued in August of 1967, lists her address as 122 Lyon Street, #3. Country Joe McDonald had a brief relationship with Joplin and lived with her in the Lyon Street apartment for a few months.

The building was put up for sale in 2014 with a list price of $1.7 million.
Sources
Gillian G. Gaar. "Janis Joplin". britannica.com. Retrieved 26 April 2017.
Additional Information