Mariner's Church
Introduction
In Portland, ME (1836) stands a church that held the place for the first Afro-Centric history sketches that were printed -- in the world. Daniel Colesworthy was the book/printing shop store owner, and gave the first view of biographical sketches of those whom had become famous of African decent.
Images
By: James R. Murray Mariner's Church Marker
By: James R. Murray Mariner's Church Marker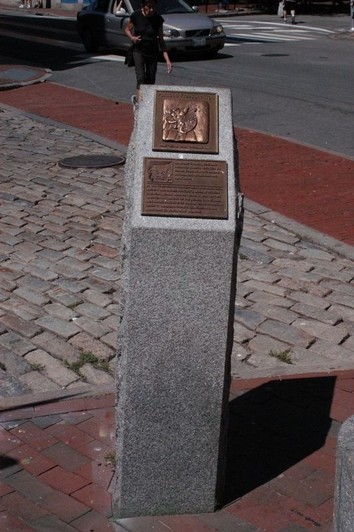 By: James R. Murray The old Mariner church, which has been refurbished into several retail stores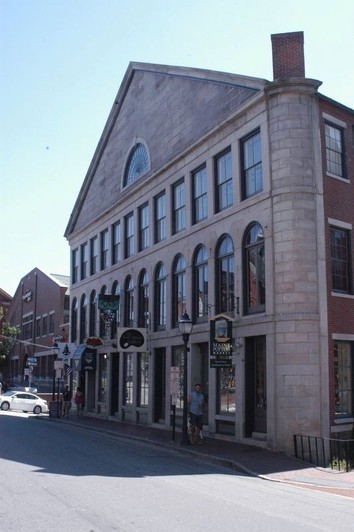 Backstory and Context
Daniel Colesworthy was the first to print "Light and Truth From Ancient and Sacred History"; a book that illustrated biographical sketches of famed African descent. It was the first of its kind, to be printed.

Daniel Clement Colesworth (14 July 1810 - 1893) was a poet, bookseller, and printer. Born and raised in Portland, ME started his career at the young age of fourteen. His apprenticeship led him to begin his job as an editor and publisher. He was able to bring to light a young people's paper titled "The Sabbath School Instructor".

Robert Benjamin Lewis (1802-1858) wrote the first history book about African and Native Americans. Upon publication of his Light and Truth text, he stated that the book was not completed; in 1843 he decided to expand his text, making it complete. His book was based on ethnology, and denounced the idea of white superiority.

Lewis, in an interview explains what his movement consists of, "to establish that there is a problem, and we want to resolve that problem... we don't want to go to court, fight it out in the street - to have a battle"; throughout the interview Lewis explains how the movement, that he participated it, stressed non-violence and wanted peace.

The Mariner's Church is still in business and able to be rented out for different events. The book store was located in the basement of Mariner's Church -- which is now a PUB.




Additional Information