Historical Marker: Eliza Winston
Introduction
This marker commemorates the remarkable story of Eliza Winston, a slave who was granted freedom in August 1860. She arrived in St. Anthony (now a part of Minneapolis) with her owner, Richard, and his wife and baby daughter in July of that year. After meeting abolitionists and a free Black couple, Ralph and Emily Grey, who encouraged her to seek freedom, which was possible in Minnesota because the state banned slavery in 1857. They and others supported the effort, filing a complaint against the owner. The judge at the local courthouse agreed and freed Eliza. However, a pro-slavery mob appeared outside the building and Eliza escaped to a local abolitionist's house. From there she fled again, making her way to Canada. It is not known what happened to her once she arrived there. Please note that the marker is just to the south of the map location along the trail.
Images
This historical marker is part of the Saint Anthony Falls Heritage Trail. Photo: Keith L., via The Historical Marker Database.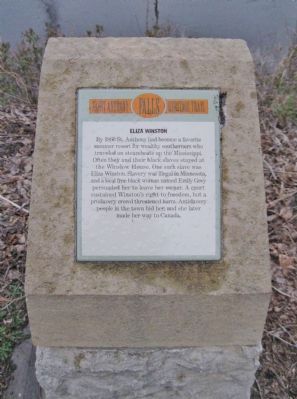 The Winslow House as is appeared in 1856. Photo: Star Tribune file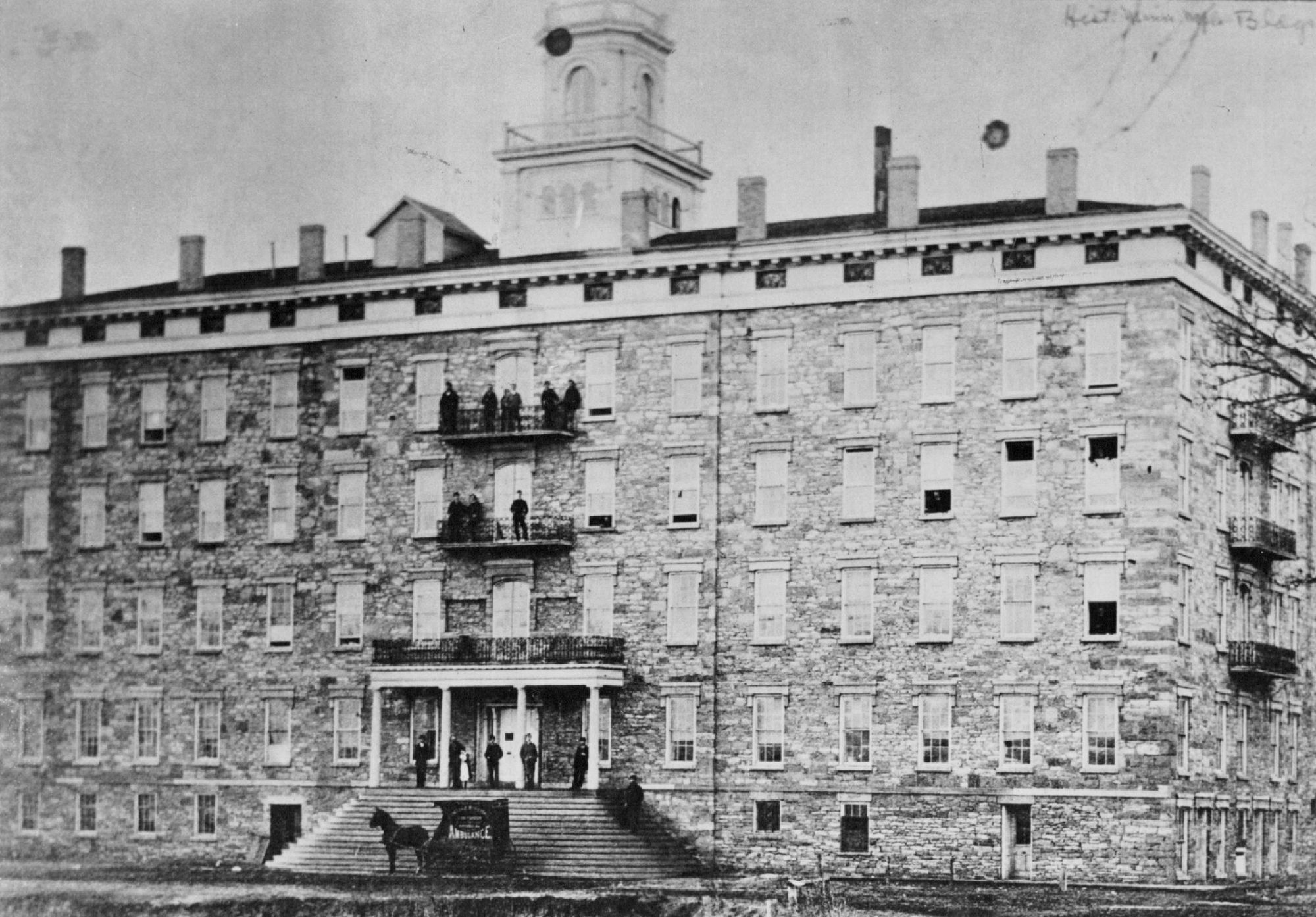 Backstory and Context
Eliza and her owner and family found lodging in the demolished Winslow House hotel, which was popular with many southerners who traveled to the area to escape the hot summers in the South; they were also attracted to the springs of St. Anthony Falls. The springs were not actually real, however; they were in fact drainage from a nearby marsh but local businesses created the false narrative to attract visitors. Richard's wife, Mary, was very sickly and they both hoped the waters would help her recover. Local sentiment was pro-slavery because businesses enjoyed the economic benefits of tourism, and a court ruling to free a slave would likely deter other southerners from traveling to the area. This in fact did occur but did not last long. Southern states began to secede from the country and the Civil War would break out the following spring. The Winslow House was soon torn down.
Sources
Brown, Curt. "Slave earned her freedom in a fledgling Minnesota." Star Tribune. July 4, 2015. http://www.startribune.com/slave-earned-her-freedom-in-a-fledgling-minnesota/311645971.

Cartwright, R.L. "Eliza Winston Court Case, 1860." October 25, 2013. http://www.mnopedia.org/event/eliza-winston-court-case-1860.