Jaeckel Hotel (Statesboro City Hall)
Introduction
Constructed in 1905, this structure served as Statesboro's main hotel in the early 20th century and was the center of activity in the small but growing community. The Jaeckel was the preferred place to stay for guests and the site of nearly every reception and celebration of note throughout the first three-quarters of the 20th century. The hotel accommodated leading politicians such as William Jennings Bryan as well as industrial magnates Henry Ford and banker Cornelius Vanderbilt. The city's famous blues musician, "Blind" Willie McTell, played often at the hotel. McTell is best known for the song "Statesboro Blues" which was later covered by the Allman Brothers.
Images
This former hotel served as the social center of town from its completion in 1905 until the 1960s.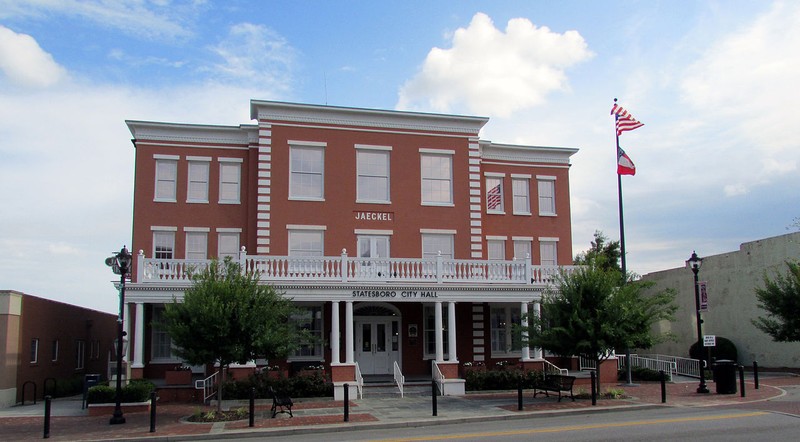 Blind Willie McTell played the hotel often when he lived in Statesboro.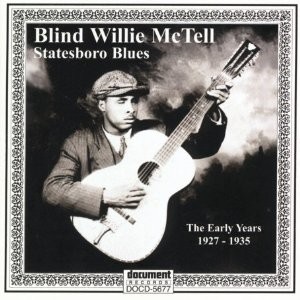 Backstory and Context
At the time of its completion, the hotel's terra cotta facade and neoclassical design, along with its size, stood out against the town's landscape of mostly wooden two-story Victorian homes and buildings. Proprietor Gustave Jaeckel, a recent immigrant from Germany, went to great lengths to offer a "European-style" of hospitality to travelers and businessmen. The hotel prospered in its early decades and even expanded during the lean years of the Great Depression. Like many other downtown hotels, the Jaeckel struggled to maintain business when fewer travelers arrived via train- especially as newer hotels began to appear near highways. The hotel closed in the 1960s and this historic building may have been lost had it not been for preservationists who supported a campaign to raise funds for the building's renovation. The building was acquired by the city in the 1990s and now serves as the city hall.
Sources
Michael Gray,
Hand Me My Travelin' Shoes: In Search of Blind Willie McTell
(New York: Bloomsbury, 2009).
Additional Information