Monica Beltran
Introduction
While a student at Gar-Field High School, Monica Beltran enlisted in the Virginia National Guard and later received a Bronze Star Medal for Valor for her heroic actions while under attack in Iraq.
Images
Photograph of Monica Beltran, courtesy of John W. Listman Jr., Virginia National Guard and Fort Pickett Museum, Blackstone, Va.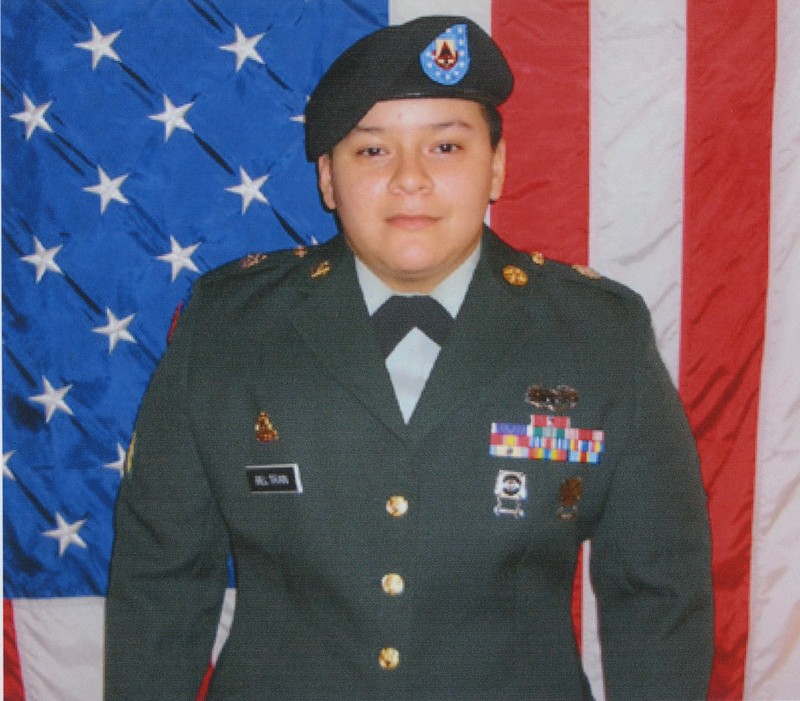 Monica Beltran's Bronze Star Certificate, courtesy of John W. Listman Jr., Virginia National Guard and Fort Pickett Museum, Blackstone, Va.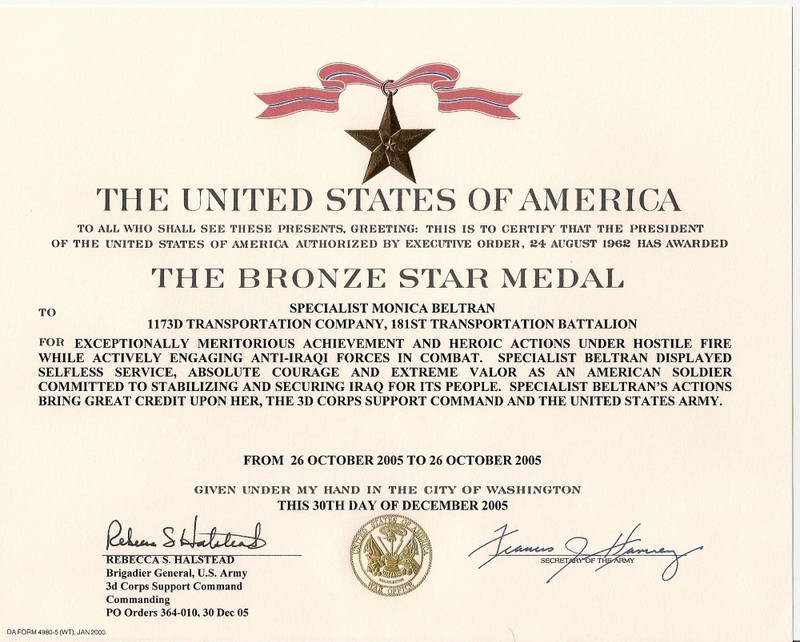 The Library of Virginia honored Monica Beltran as one of its Virginia Women in History in 2012.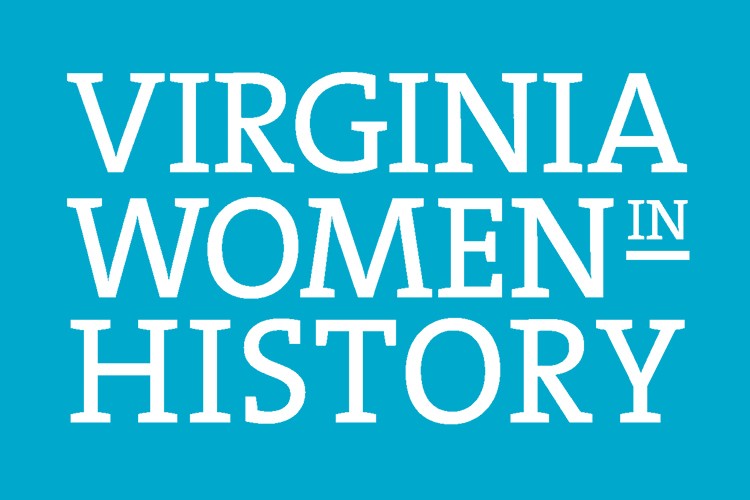 The Virginia Women in History Digital Trail is made possible by the Library of Virginia and American Evolution: Virginia to America, 1619–2019.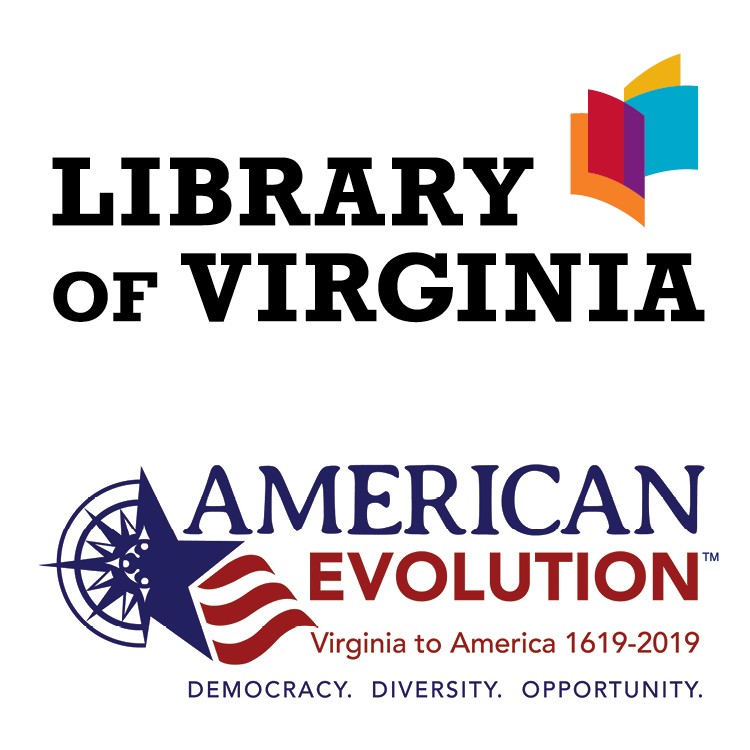 Backstory and Context
As a high school senior in Woodbridge, Monica Beltran (b. 1985) joined the Virginia National Guard as a way to help fund college tuition costs. She was assigned to the 1710th Transportation Company, but in 2004 she was called up to complete the 1173d Transportation Company when it was deployed during Operation Iraqi Freedom. In Iraq she volunteered for gun turret duty, although she had been trained as a truck driver. She worked to overcome the unease that some platoon members voiced regarding her youth and gender.
On October 26, 2005, Specialist Beltran was serving as a gunner for a gun truck on a combat logistics patrol. Responsible for providing security for equipment and fifty-five soldiers and contractors being transported to Forward Operating Base Suse, she was on the convoy's right flank. During an enemy attack, Beltran returned maximum suppressive fire while taking heavy fire from multiple rounds of small arms, heavy-caliber machine guns, and rocket-propelled grenades. Despite suffering a wound to her left hand, she continued returning fire to ensure that the rear element of the convoy could pass safely through the mile-long kill zone. For her heroic service in the line of duty under hostile fire and adverse conditions, Beltran was awarded the Bronze Star Medal for Valor on December 30, 2005, the first woman in the Virginia National Guard to receive the honor.
Promoted to sergeant in 2006, Beltran remains a member of the Virginia National Guard.
Nominated by John W. Listman Jr., Virginia National Guard Historical Collection, Fort Pickett, Blackstone.


Reprinted with permission of the Library of Virginia.
Additional Information