Dinosaur State Park
Introduction
At Dinosaur State Park, you can view 200-million-year-old dinosaur tracks that date to the early Jurassic period and constitute one of the most extensive dinosaur track sites in the country. The Park's Exhibit Center contains the track site, along with informational displays on dinosaurs and natural history. There are also 2+ miles of wooded nature trails. Each August, the park holds its Dinosaur State Park Day celebration, a family-oriented event with games, arts and crafts, music, educational presentations, and a mining sluice.
Images
Inside the Exhibit Center's geodesic dome (Jerrye and Roy Klotz, full citation below)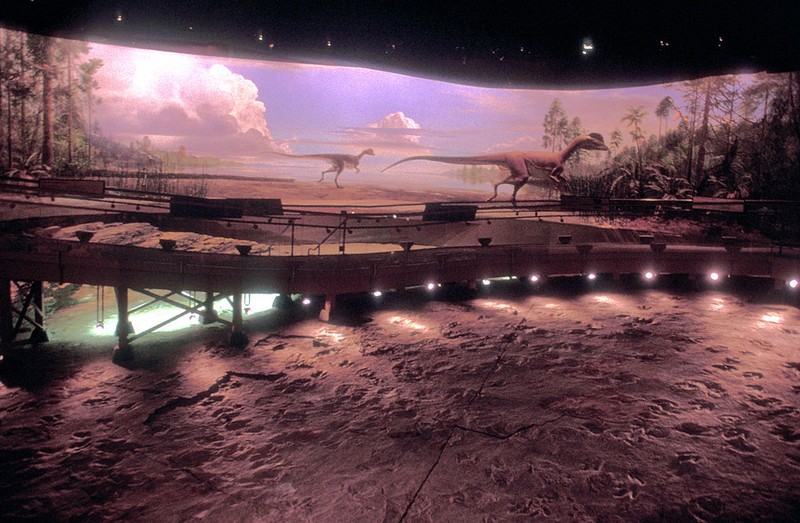 Backstory and Context
The track site on display here was discovered by accident during excavation for a building in 1966. The Park opened in 1968 to showcase these dinosaur tracks. Of the 2000 tracks found, 500 are showcased in the Exhibit Center for visitors to enjoy, while 1500 remain underground for the sake of preservation.
Sources
"Come, travel back to the Age of Dinosaurs." Dinosaur State Park. Accessed March 27, 2017. http://www.dinosaurstatepark.org/.

Photo credit: Jerrye and Roy Klotz,
https://commons.wikimedia.org/wiki/File:DINOSAUR_STATE_PARK,_CT.jpg.
Additional Information