San Diego Chinese Historical Museum and Asian Pacific Thematic Historic District
Introduction
Downtown San Diego is home to an eight-block historical district that preserves the history of Chinese Americans and their descendants. At the center of the district is the San Diego Chinese Historical Museum. The organization was founded in 1986 as the San Diego Chinese Historical Society of Greater San Diego and Baja California by Dorothy Hom and first president Sally Wong-Avery. The museum has been open to the public since 1996, offering extensive exhibits about Chinese and Chinese American history, art, and culture, a garden as well as cultural events and celebrations throughout the year.
Images
Dr. Sun Yat Sen Memorial Gate at the San Diego Chinese Historical Museum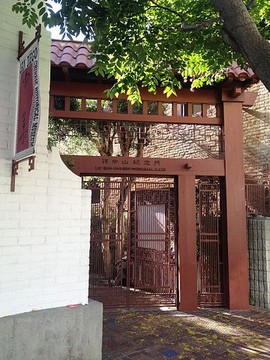 A cultural event outside the San Diego Chinese Historical Museum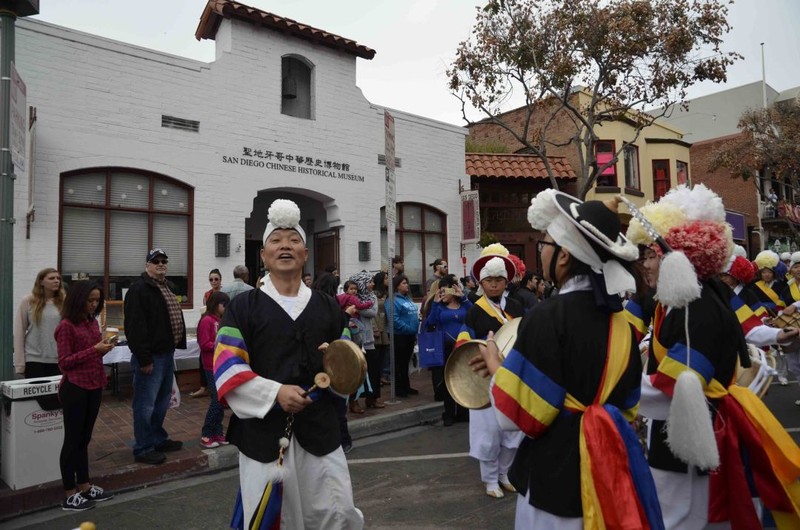 Backstory and Context
Although San Diego's Chinese American community is not as large and its historical district is not as famous as San Francisco's Chinatown, it is home to this impressive museum that preserves Chinese American art and culture. The historic district is known as the Asian Pacific Thematic Historic District. The area consists of roughly eight blocks between Market Street and J Street to the north and south and Second Avenue and Sixth Avenue to the west and east. Part of this area overlaps the Gaslamp District. At most, the neighborhood was home to a population that could be numbered in the hundreds, primarily Chinese and Chinese-Americans who were not permitted to live in other parts of the city.
Like all immigrant communities in America that were held on the margins, many in this community struggled with poverty and its related problems - especially as police were willing to allow vice districts to develop in immigrant neighborhoods. An area known as the Stingaree became a haven for gambling, prostitution, opium dens, and other types of illegal activities. In an effort to "clean up" the area in preparation for the Panama-California Exposition of 1915, many of the neighborhood's buildings were simply demolished. While the Chinatown neighborhood never entirely disappeared, it had diminished considerably following World War II and the repeal of the Chinese Exclusion Act.
San Diego's Asian Pacific Thematic Historic District was established in 1987, and encompasses old Chinatown, the Japanese Nihonmachi, and the Filipino Quarter. The district consists of 22 buildings dating from 1883 to 1930. These include the San Diego Chinese Center and the San Diego Chinese Historical Museum. The museum dates to 1996 and is housed in a former Chinese mission which was rescued from demolition and moved from another location to its present address. The museum includes thousands of artifacts and a Chinese-style garden with a gate dedicated to Sun Yat Sen.
Sources
"Mission & History". San Diego Chinese Historical Museum. Retrieved 24 March 2017.
.
Additional Information